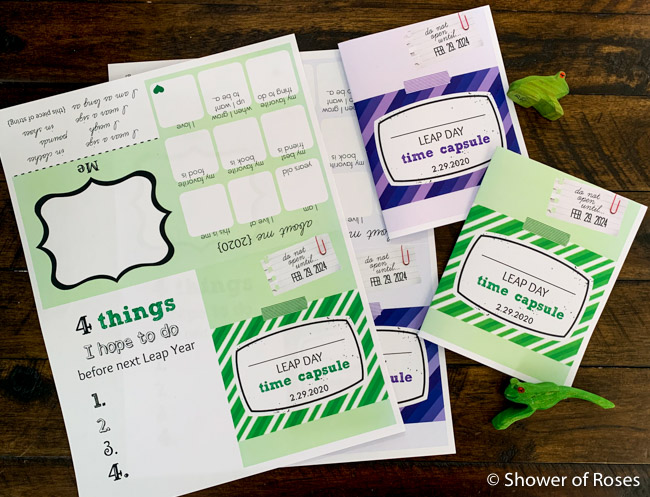 Back on Leap Day 2012 and then again on Leap Day 2016 we made time capsules!
Apparently I was so much more organized back in 2016… I was just searching through my computer files for the 2016 Leap Day Time Capsule document I had created for my children four years ago, and surprisingly I had actually created the images and documents for 2020 back then too. Yay!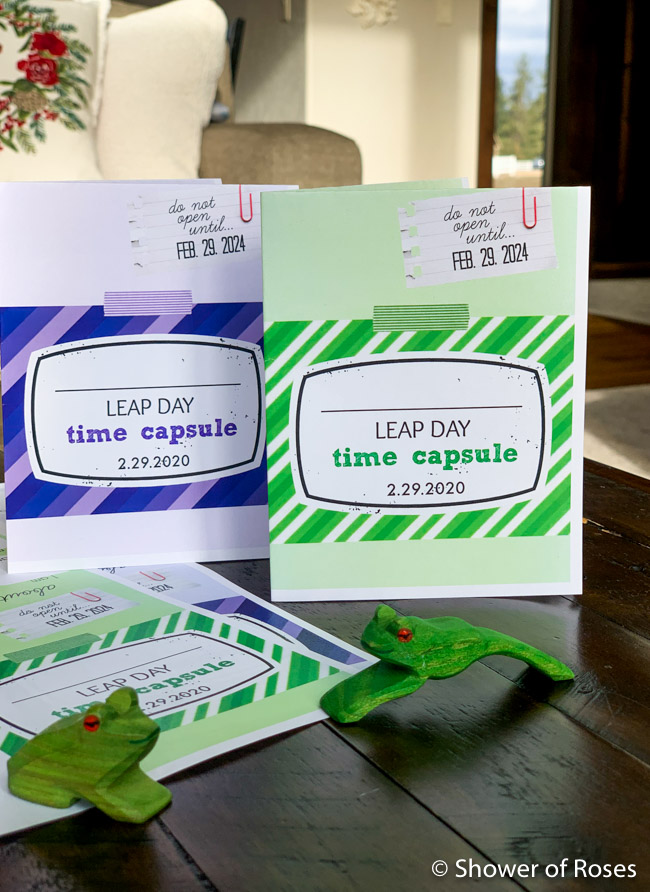 The real challenge is going to be trying to figure out
where
those 2016 Time Capsule booklets ended up following our big move… I have an idea or two
(please St. Anthony, help me find them!)
and I am going to go look in a few minutes. First I wanted to pop online and share my documents with you all in case any of you would like to make
2020 Leap Day Time Capsules
with your children too.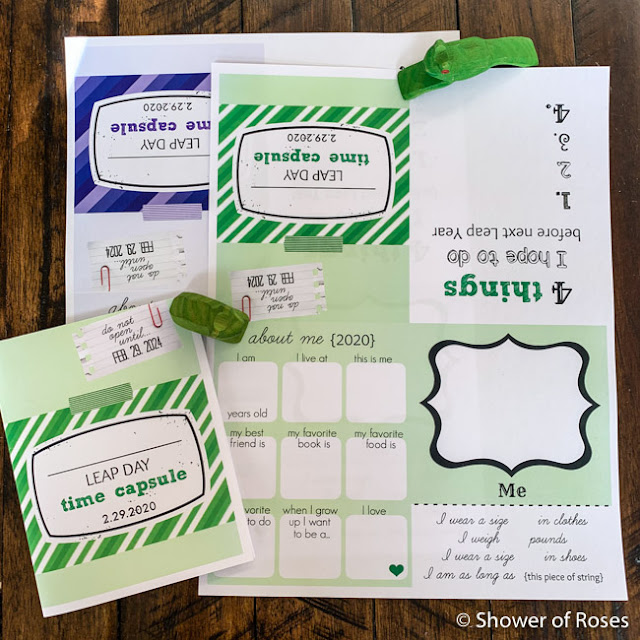 I just uploaded the pdfs to Dropbox. Here are the links: