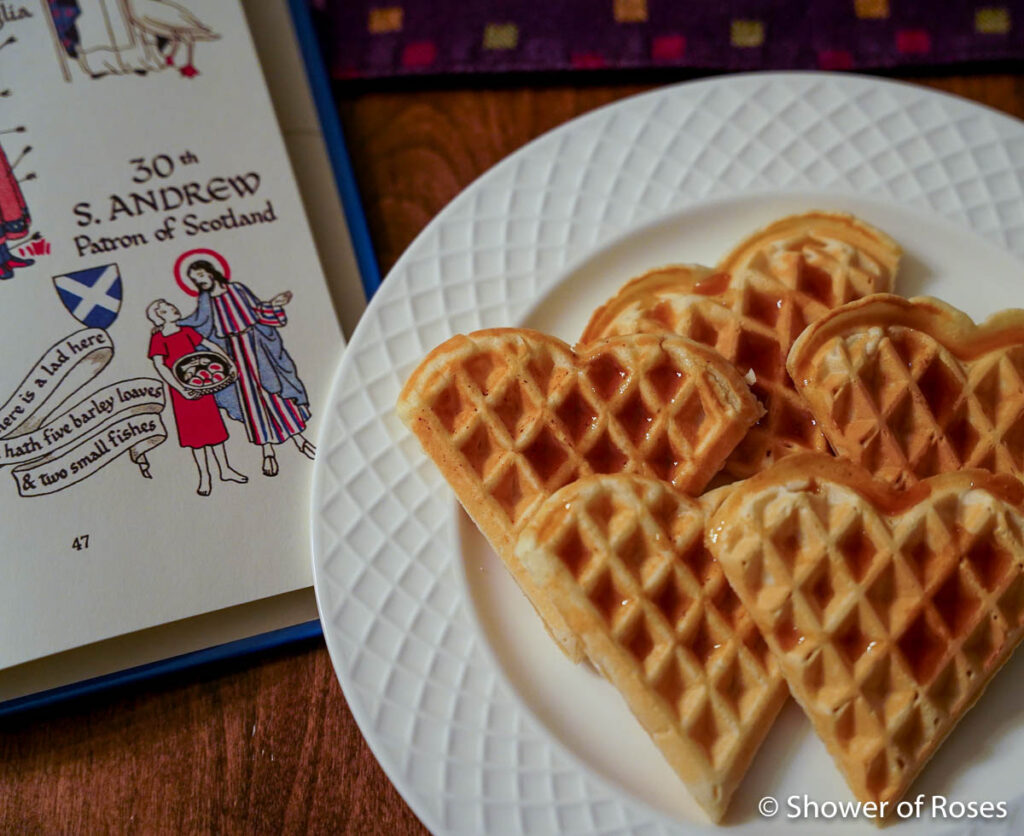 Have you ever tried making the recipe for Andreasherzen (St. Andrew's Hearts) from Cooking with the Saints? It never turns out for me! Every attempt resulted in a batter too thick, leading me to improvise with extra liquid. I also rarely have white wine on hand so last year I opted for sparkling apple cider in addition to my other substitutions and modifications. The results were fantastic! topped with maple syrup and berries, it was a delicious treat for the feast of St. Andrew! Here's our recipe:
2 cups flour
2 eggs
1 TBS monkfruit
1/4 cup sparkling apple cider
1 cup milk
1/2 cup heavy whipping cream
pinch salt
Beat eggs, add additional ingredients and beat all together. 
Here is the link to our waffle iron I use each year for our Andreasherzen (St. Andrew's Hearts). I purchased it back in 2014 and it still works perfectly. It also has surprisingly not increased in price since back then, unlike everything else!
You can view the reel my daughter made last Advent over on Instagram!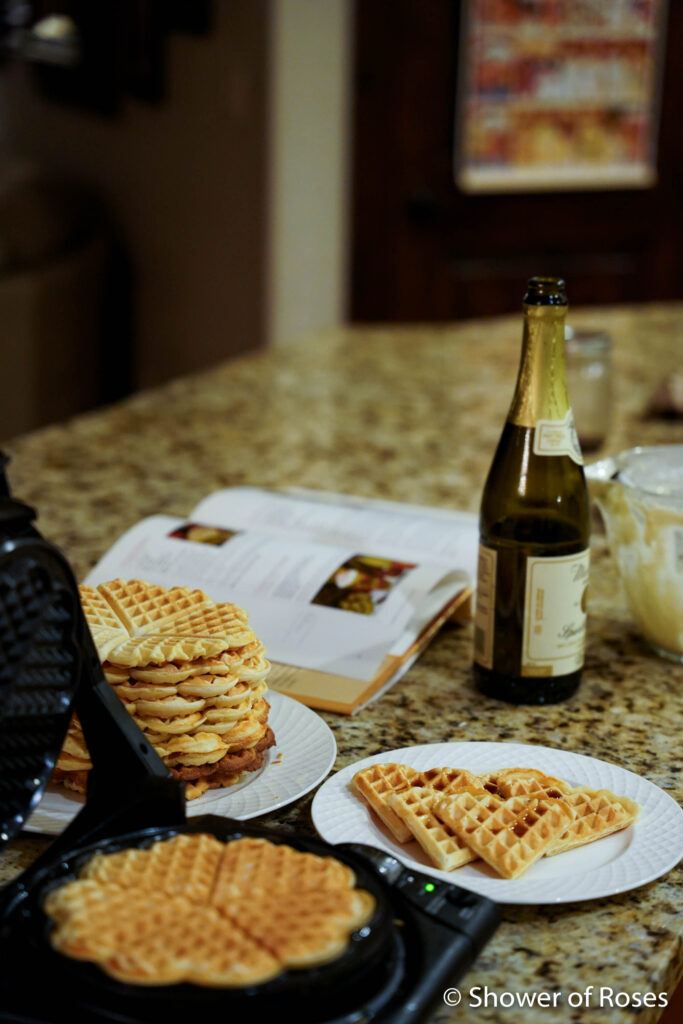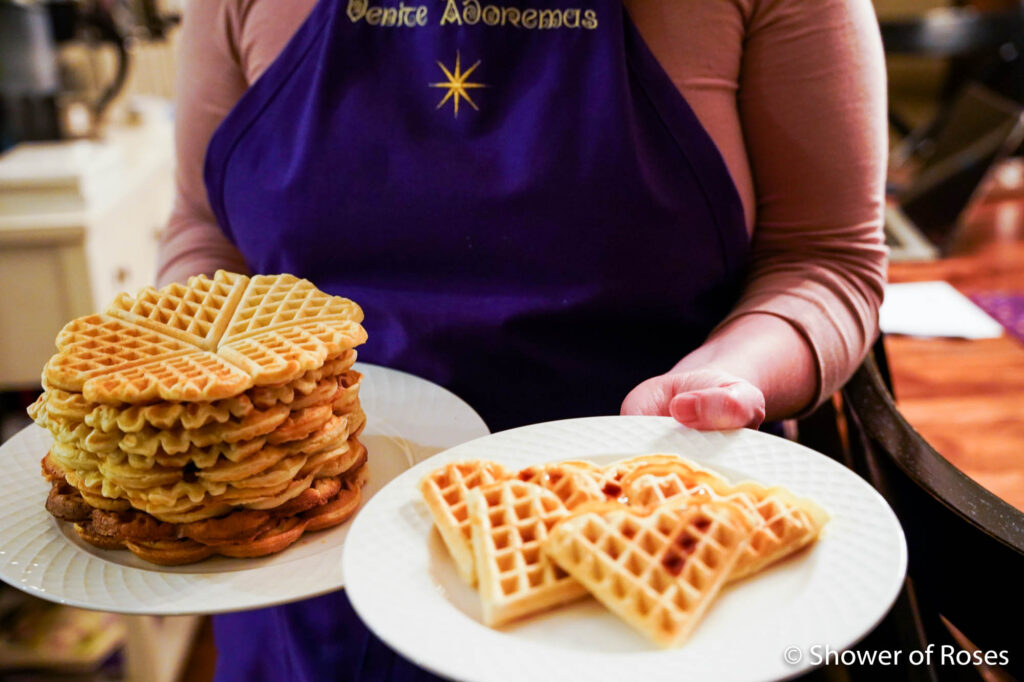 Hail and blessed be the hour and moment in which the Son of God was born of the most pure Virgin Mary, at midnight, in Bethlehem, in piercing cold. In that hour, vouchsafe, O my God! to hear my prayer and grant my desires, through the merits of Our Saviour Jesus Christ, and of His Blessed Mother. Amen.
✨ St. Andrew the Apostle, Ora Pro Nobis! ✨