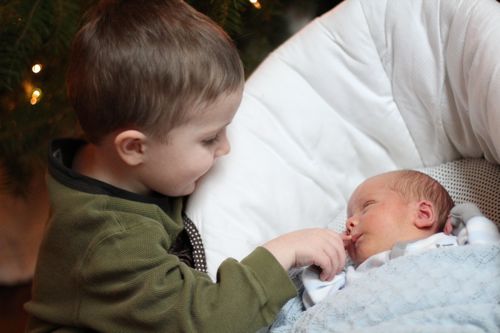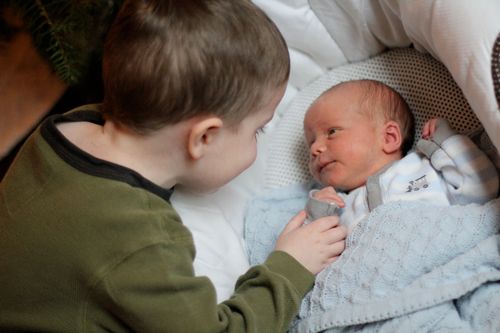 I have so many pictures I would love to share, but they are going to have to wait… I've been too busy enjoying and snuggling with this sweet little guy, who doesn't like to be put down for more than 10-20 minutes at a time – day or night. Not that I'm complaining, I just seem to have forgotten how to multitask. 😉
These pictures were taken during one of those brief hands-free moments this afternoon, allowing me to play with another favorite Christmas gift! As you can see, I'm not the only one that Bud has wrapped around his tiny fingers!
I hope you are all having a very peaceful and blessed Christmastide!