This week only TAN is offering An Alphabet of Saints by Msgr. Robert Hugh Benson at 40% off!
This beautiful book is a reproduction of the original 1905 edition. Each page is dedicated to a letter of the alphabet with a large illustration and story (told in rhyme) of a great saint. From Antony to Martin to Zita, this classic and beloved volume has been helping children master their letters and learn about the great saints of the Church for more than 100 years. Bring this beautifully illustrated book and its long and rich tradition to your home today.
It can also be found here at Amazon.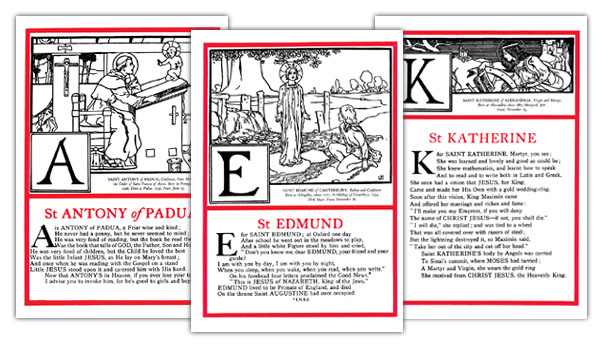 I love reading the sweet stories found in An Alphabet of Saints to our children and the book can usually be found in our monthly book baskets celebrating the saints.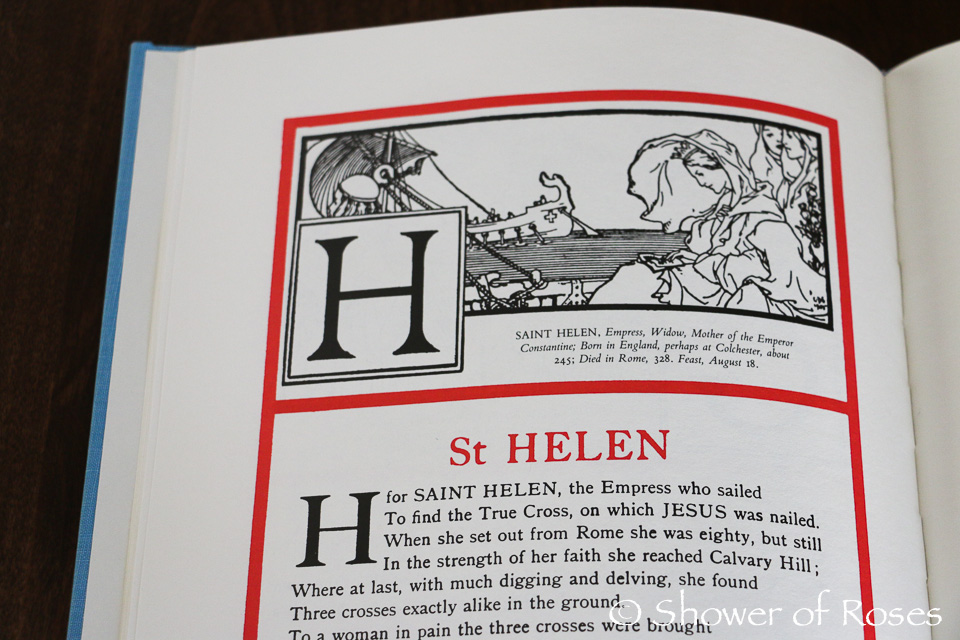 Many of the Catholic Children's Treasure Box Books are also on sale, marked down to just $3.00 each, including Book 2, Book 11, Book 12, Book 13, Book 14, Book 15, Book 16, Book 17, Book 18, Book 19, Book 20.