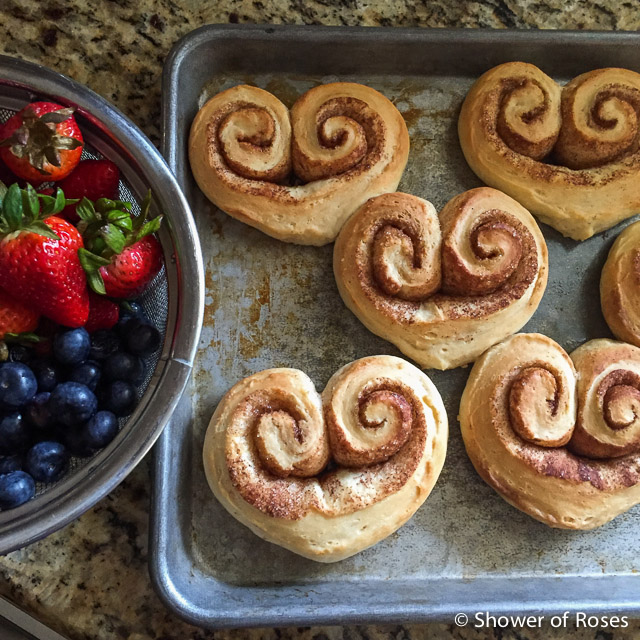 Divine Mercy Cinnamon Rolls with maple frosting, whipped cream, strawberries and blueberries, scrambled eggs, roasted golden potatoes and onions, applewood smoked bacon, coffee and hot cocoa, and some AIP sweet potato hash, fruit and roasted dandelion root tea for me!
This year, instead of using store bought cinnamon rolls, I used the leftover half of Pioneer Woman's "Cinnamon Roll Dough" to make our Divine Mercy Cinnamon Rolls!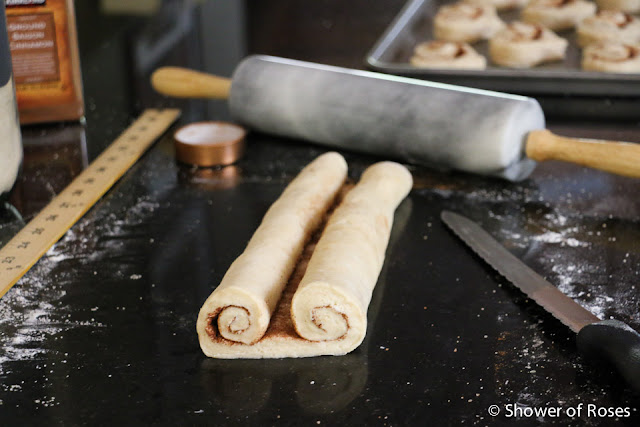 "Mom! Are you making a cinnamon roll scroll?!?!" – Bud (5)
It sure looked like it from his viewpoint over at the counter.
It worked out wonderfully! After rolling out the dough (30″x10″) and covering it in softened butter (I think it's a little easier to work with softened instead of melted as she suggests) along with sugar and cinnamon, I rolled both sides until they met in the middle, sliced and then pinched the bottom to create the point of the heart.