In addition to cupcakes and jello, we also made some delicious Red, White, and Blueberry Skewers to take with us to a 4th of July barbecue, with an excellent view of the fireworks!
All I did was get everything ready to go and my kiddos got busy creating various red, white, and blue patterns with the Strawberries, Marshmallows, and Blueberries. Captain made a few, and so did Twinkle Toes (before heading back to finish decorating her cupcakes), but Rascal and especially Chiquita *loved* making them! She just kept going until every last berry was used.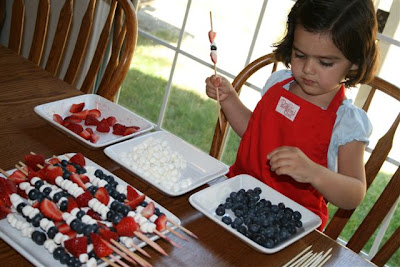 They turned out very colorful and didn't last long at the barbecue!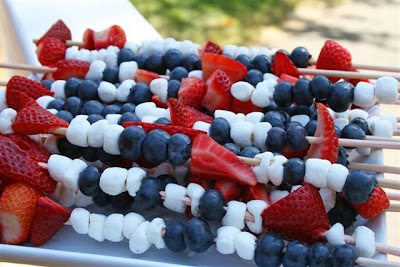 We'll have to remember these for next year since they were such a hit!