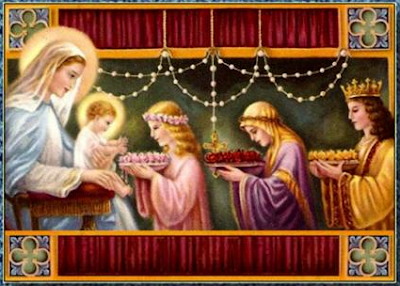 Earlier this afternoon, while I was busy trying to catch up on a little paperwork, I told the children to stay out of the hallway so that Captain could mop the floor, his chore for today. Snuggles was finally napping (after getting into even more mischief today!) and Chiquita was playing in her bedroom. Rascal and Twinkle Toes decided to play in the boys' room. A few minutes later, since I was just across the hall in the school room, I could hear Rascal and Twinkle Toes start to pray the rosary. About 20 minutes later they finished, ALL BY THEMSELVES!! It was so precious!
When they came out, I asked them what they had been doing and Rascal said,
"We prayed a rosary for the new baby! It was "Twinkle Toes" idea."
Twinkle Toes just smiled.
No wonder this pregnancy is going so well!