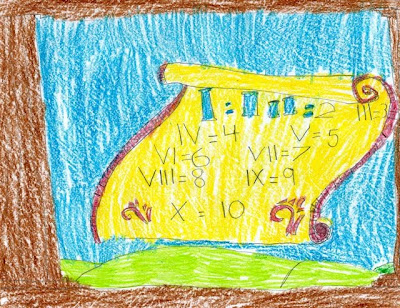 Roman Numerals
from Ancient Rome (Modern Rhymes About Ancient Times)
Some letters led a double life.
They served as numbers, too.
They used a simple system –
The numerals were few.
For one you used the letter "I."
For five the letter "V."
"L" was fifty; "X" was ten.
One hundred was a "C."
The system had its problems though,
When numbers got too high.
And Romans weren't able
To divide or multiply.
Their numerals were useful
But it's very clear to me,
That we are served much better
By our numbers 1, 2, 3…
A few of the other resources we've used:
However, the boys have had the most fun with this online Roman Numerals Game!