On Holy Saturday, while the boys were at the Rink for their Hockey lessons, the girls and I started making our Easter Treats. We started with making some Chocolate Nests. They were so easy, turned out cute, and were loved by everyone on Easter Sunday!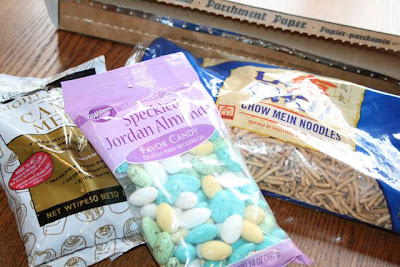 Ingredients:
1 bag Chow Mein Noodles
1 Bag Light Cocoa Candy Melts
1 bag of Egg shaped Candy
(We used Speckled Jordan Almonds)
1 package of Peeps (optional)
Directions:
Melt Candy in Microwave or Double Boiler.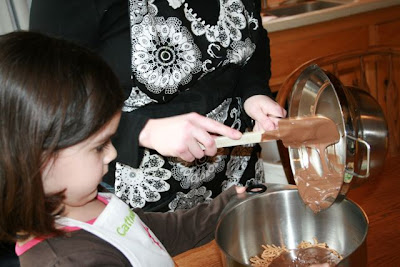 I'm including this picture just so I can point out my new apron, which I recently found at Pier 1 Imports… Isn't it CUTE!?!
Mix the melted chocolate into the chow mein noodles.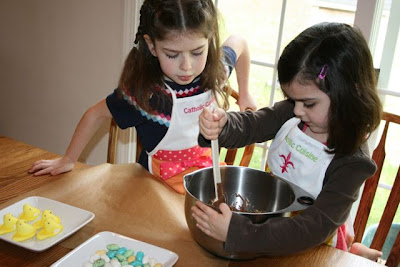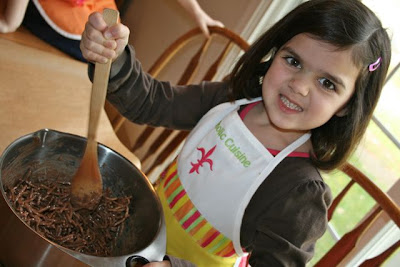 Shape into nests and top with candy eggs and peeps.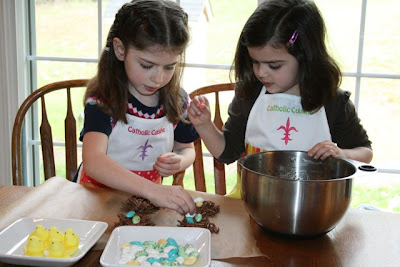 Try to decide which one you are going to have on Easter! 😉