This past weekend we had a Baby Shower for my friend Trina, hosted a the home of another homeschool mom. The weather was beautiful and it ended up being such a fun afternoon!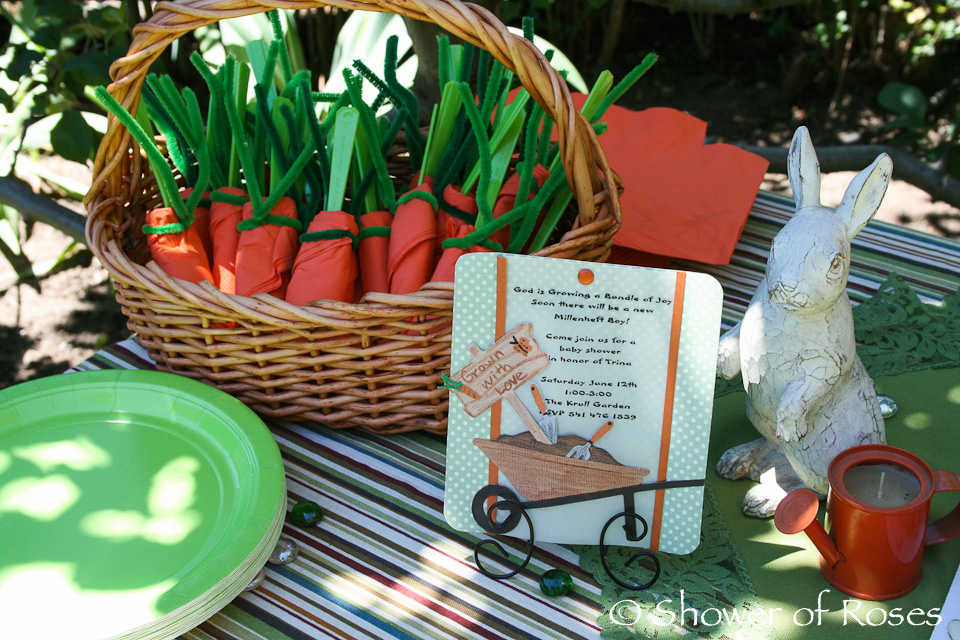 The hostess made the CUTEST invitations using her
Cricut
and the
Walk in My Garden Shape Cartridge
. I'm constantly amazed at all the creative things you can make with that little machine! Someday I would love to be able to purchase one – perhaps the smaller
Personal size
.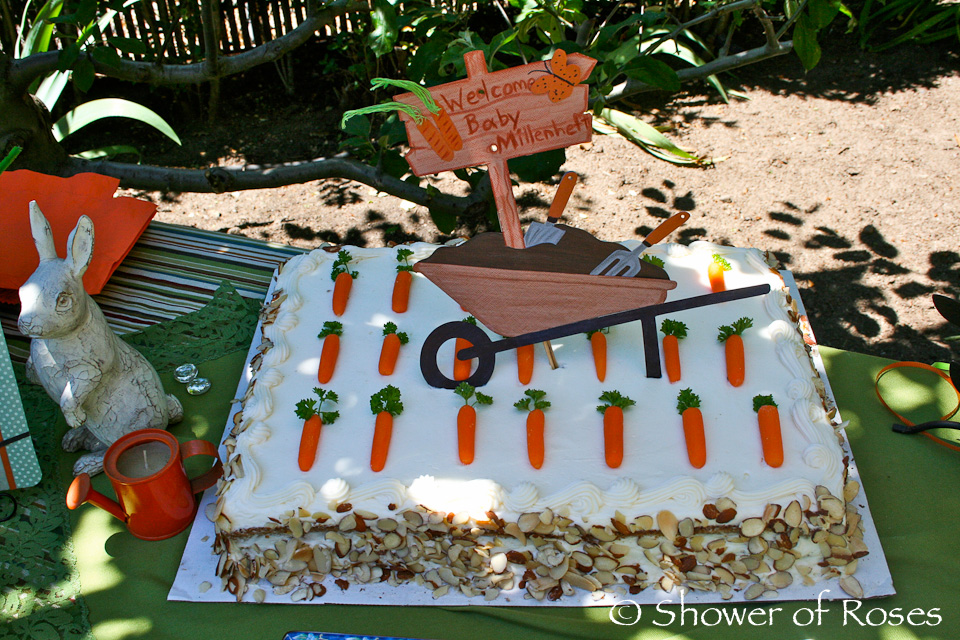 The cute Cake Decoration was made to match the invitations and planned to place it on a decorated Carrot Cake from Costco. Even though they always have them, we ordered one just to be safe. Well, when it arrived at the shower (another friend was able to pick it up) it was not decorated, other than the almonds on the sides! Apparently we should have specified that we wanted the carrots on top. I offered to run to the store and get orange frosting real quick (the shower had already started) but then suggested we just add baby carrots instead! 🙂 I asked Marci what we could use for the green tops and she ran out to her garden to pick some Parsley. How's that for last minute improvising!?! I actually thought it turned out cuter than the Costco version. lol!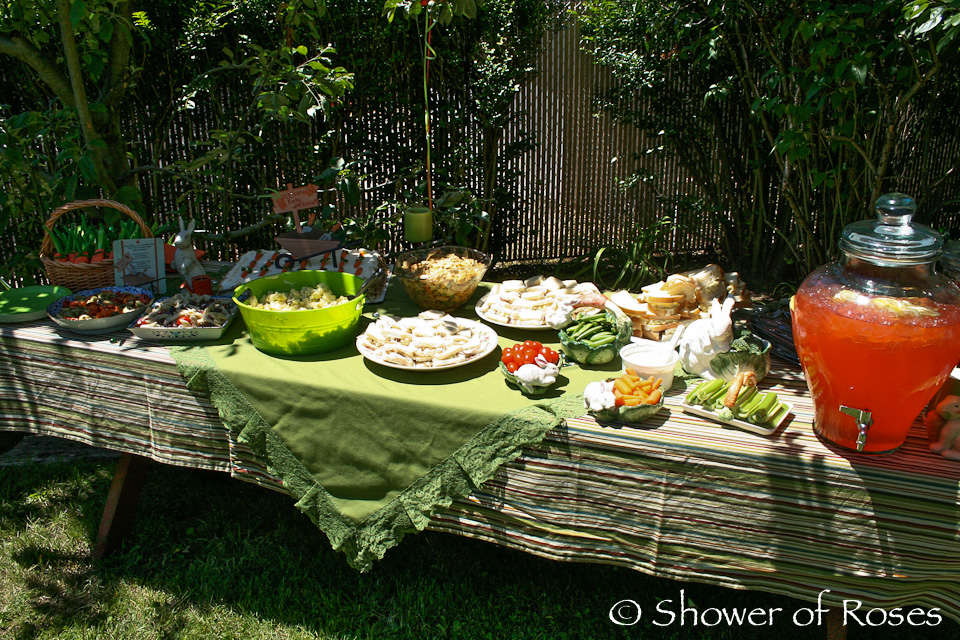 To make things a little easier for the hostess, we all pitched in on the food. Everything was delicious!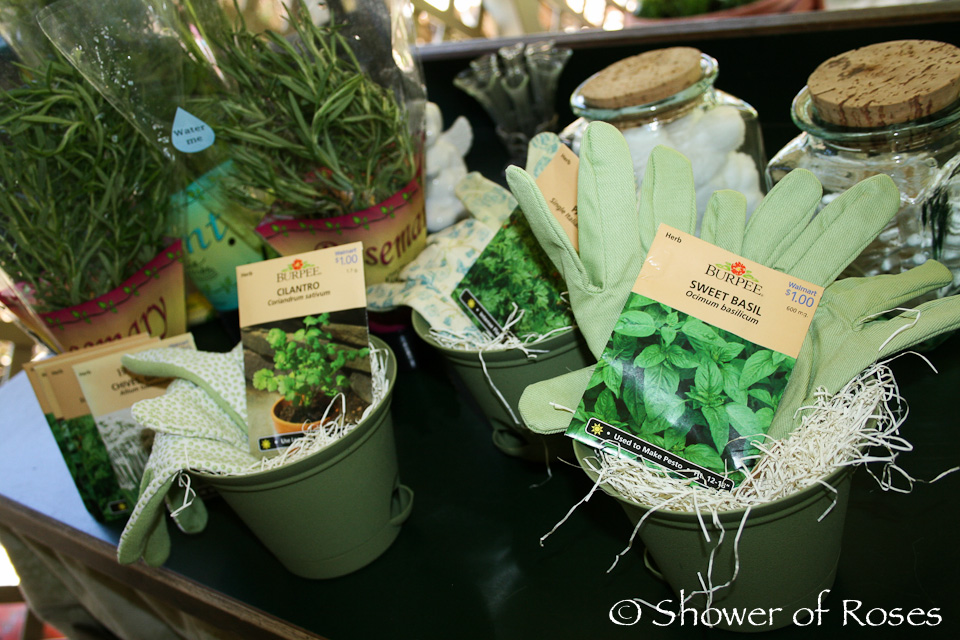 The prizes tied right into the theme as well! I won a great little Living Mint Plant for the raffle and another prize for finding the most items, off a checklist, in my purse. When I got home Hubby said (rather sarcastically!) "Well, I can believe that!" I think it might be time to clean out my purse. Hehehehee! Apparently their are benefits to carrying around all that stuff. 😉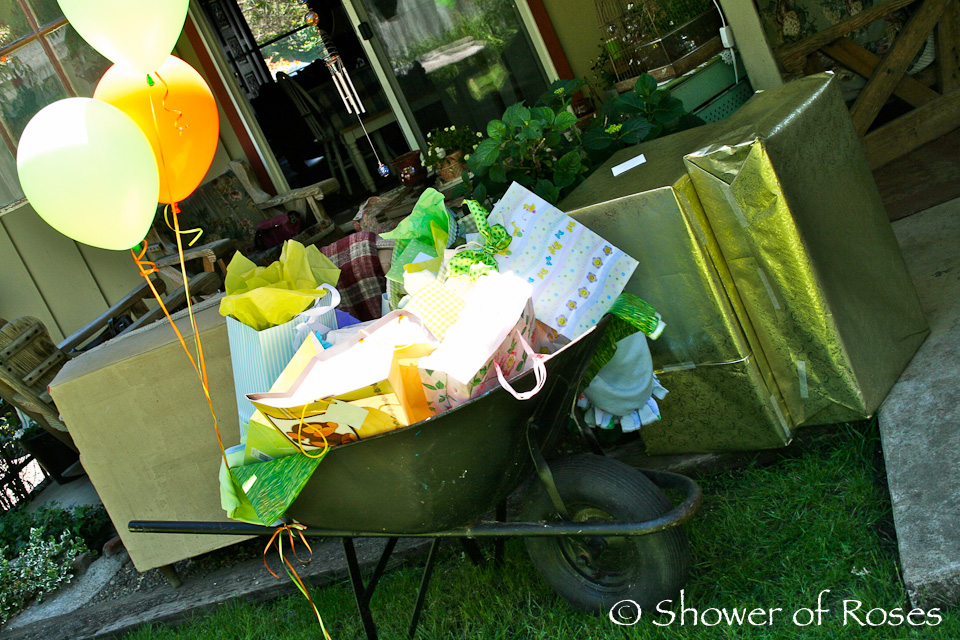 I helped coordinate a few group gifts and Trina was very excited to receive two
nursing
covers
, a
car seat
and a new little stroller in addition to lots of other great gifts. I just loved the wheelbarrow to display them in until it was time for them to be opened. So creative!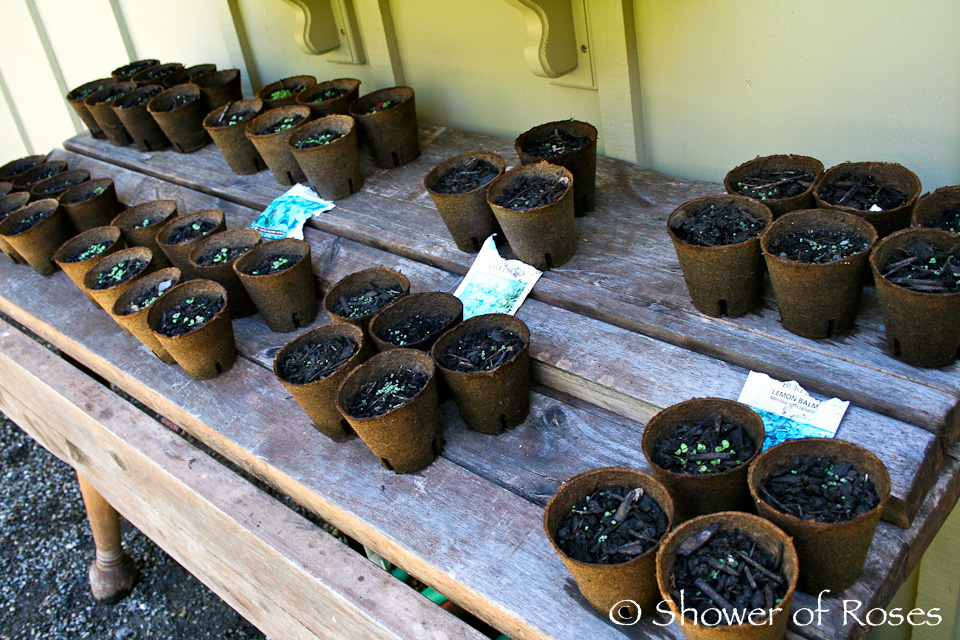 We were all given Potted Herbs as favors. I came home with thyme and basil. I am really hoping that I can keep it alive. I am the worst when it comes to gardening…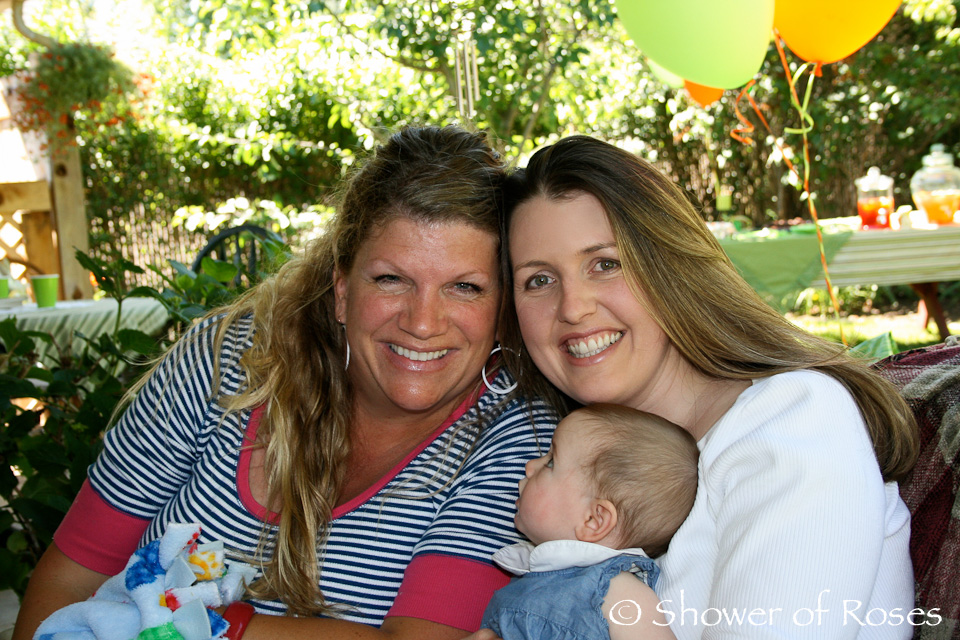 I am looking forward to meeting the new baby next month.
Congratulations Trina!