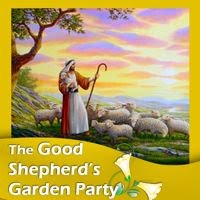 This past Friday, thanks to a little break from the stomach bug that is making it's rounds though our home at the moment, we were able to have our fifth Good Shepherd's Garden Party!
For those of you that are wondering just how these fun little parties tie into celebrating the liturgical year,
Charlotte
and I have been coming up with fun little activities to celebrate the 50 days of the Easter Season, based on the daily symbols and bible readings from
The Garden of the Good Shepherd: A Sticker Calendar to Count the Fifty Days of Easter
, for the past few years now.
(You can find links to all of my old Garden of the Good Shepherd posts
here
.)
This year, instead of offering daily activities to our children, we decided to have a weekly "Good Shepherd's Garden Party" incorporating the seven stickers/symbols from each week. This past week we celebrated the fifth week of the Easter season with a Garden Party based on the theme "The Gardener Plants Paradise."
I stuck pretty close to our
actual plans
for this weeks Garden Party. Here are some of the pictures I took to share: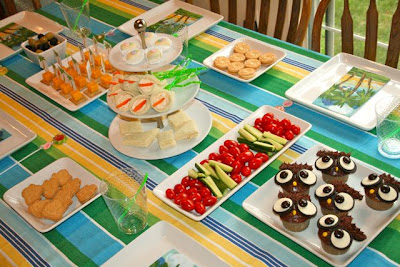 ~ The Tree of Life's Leaves ~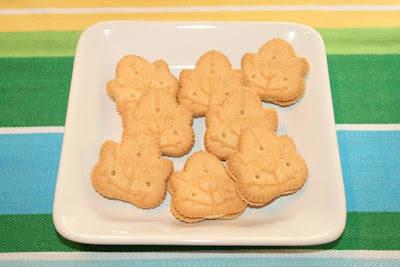 Maple Leaf Cookies
~ The Tree of Life's Flowers ~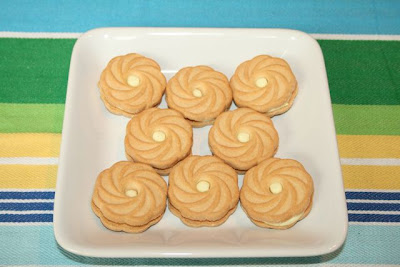 Lemon Cream Flower Cookies
~ The Tree of Life's Fruit ~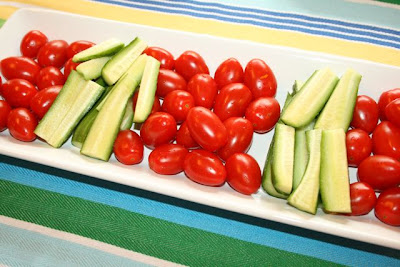 I didn't have a chance to get to the grocery store and we were completely out of fresh fruit. Looking though my fridge and cupboards I had the options of frozen berries, canned peaches, or tomatoes and cucumbers. I decided to go with the tomatoes and cucumbers. . . They are technically fruit, right?!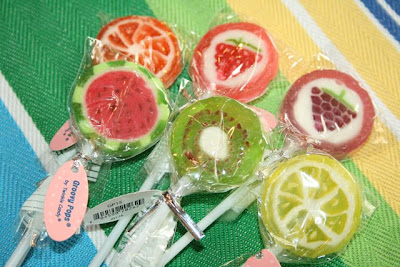 I also purchased these little Groovy Fruit Pops just before Easter with this tea in mind. Each of the kids found one at their place setting.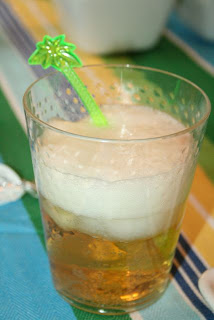 Another last minute addition to our party was a bottle of Sparkling Apple Cider, served with little palm tree stir sticks for decoration!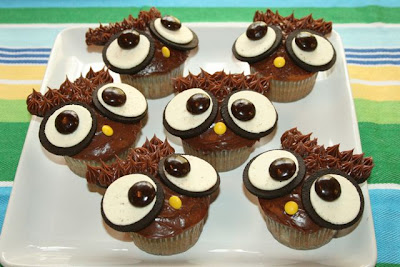 These really were super easy, for how cute they look. I even had saved some cupcakes from last week so I wouldn't need to bake any more, or have too many leftover!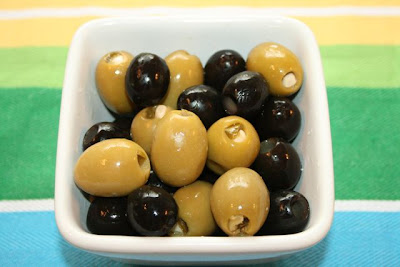 Black Olives for the children and Double Stuffed Jalapeno/Garlic Olives for Hubby & I
~ The Palm Tree ~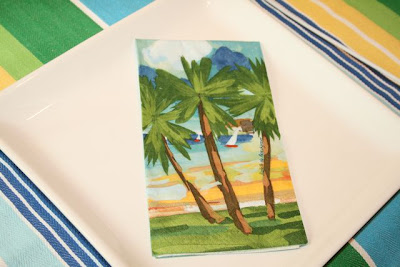 Palm Tree Napkins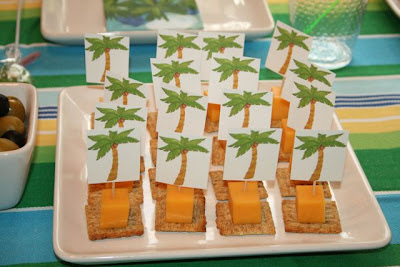 Cheese Cubes with Palm Tree Picks on top of Olive & Rosemary Crackers
Since I served our Garden Party for dinner, I also served
Santa Caterina Pasta
in addition to the Lily Sandwiches.
~ A Visitor ~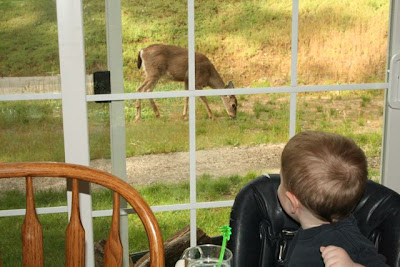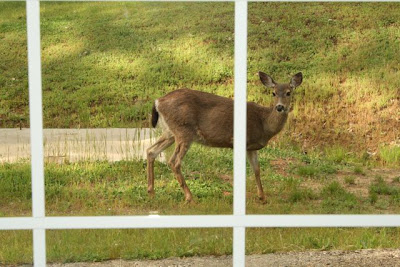 ~ A Few More Pictures ~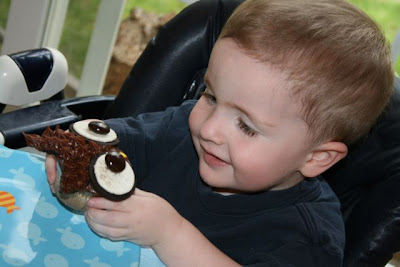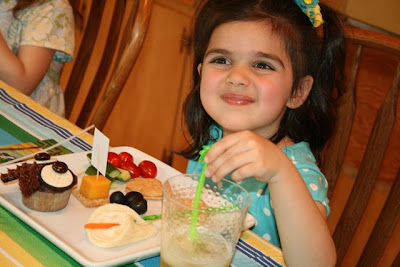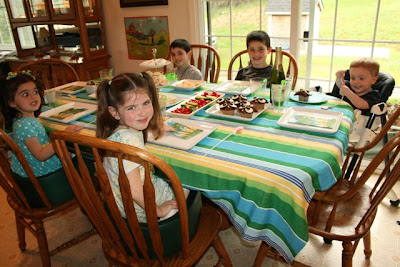 We have really been enjoying our weekly Garden Parties! I am looking forward to seeing pictures from everyone else's Good Shepherd Garden Parties over at
Catholic Cuisine
!