The morning after my Grandmother died, we received even more* sad news. Late Saturday night, August 14th, my Uncle Michael, my mom's youngest brother, also died (the very same day as Grandma) in a motorcycle accident. It was such a shock. On Wednesday the baby and I traveled to California to attend the double funeral. *We had also just learned of my husband's Uncle Thomas's death on August 13th.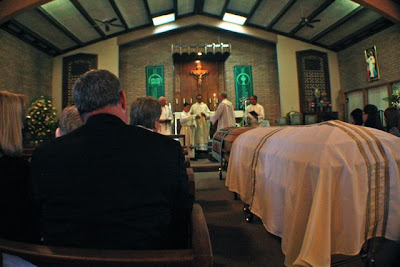 The funeral was held in the church my parents were married in and Uncle Michael had been the altar boy for their wedding. It was so very hard to say goodbye to Grandma, but absolutely heartbreaking to see my five cousins mourn the loss of their father. They will both be missed dearly!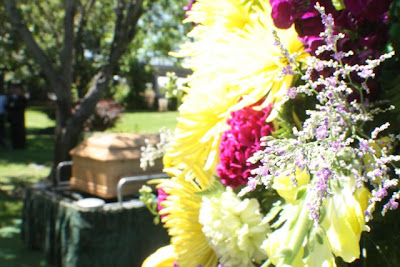 Even though it was such a sad day, it was also wonderful to see so much of my mom's family, introduce them all to our little "Rose", and be able to spend time with my sisters (the twins – JoAnn & Mary) before they leave for college today and tomorrow.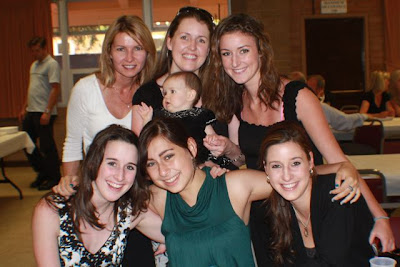 Top Row: Aunt Patty, Rose & I, my sister Julianna
Bottom Row: My sister Mary, cousin Juliana, my sister JoAnn
Immediately following the funeral we headed (9+ plus hours) straight to the coast for my Dad's Family Reunion/Camping Trip that was scheduled many months ago.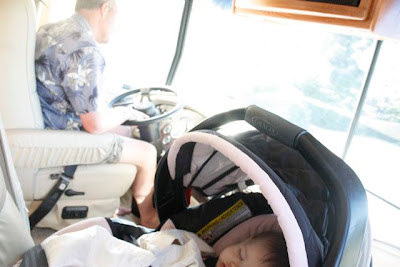 Hubby and the rest of my children arrived earlier in the day, so when we arrived at 12:30am I was able to crawl into my sleeping bag and get some sleep! We had a wonderful time at the coast, and I am sure I will be back soon with some pictures especially considering I can't do much at the moment since I managed to sprain my ankle on Saturday and am suppose to stay off my feet as much as possible for the next 7-10 days.
As I mentioned to a friend (who will be meeting one of my sisters today!) yesterday, that "light at the end of the tunnel" ended up being a shiny pair of crutches! I am sure things will start to calm down soon (I have a school year yet to plan, and books to order, and September is approaching fast!), but in the meantime I would sure appreciate any prayers you can send our way…
*Thank you Julianna & Mary for the pictures!