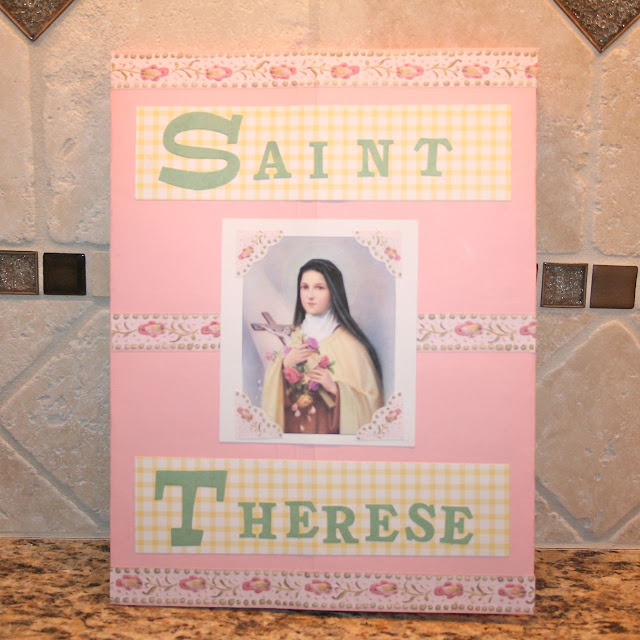 Last month my children enjoyed creating Lap Books in honor of St. Therese using the excellent St. Therese the Little Flower Faith Folder created by Holy Learning (previously Faith Folders for Catholics)!
In addition to the studying/completing the mini-books for our Lap Books we also enjoyed many books and activities in honor of St. Therese during the month of October. You can find them (and other ideas!) listed in this post: Ideas for Celebrating the Feast of St. Therese.
Here are some pictures of Twinkle Toes' completed Lap Book: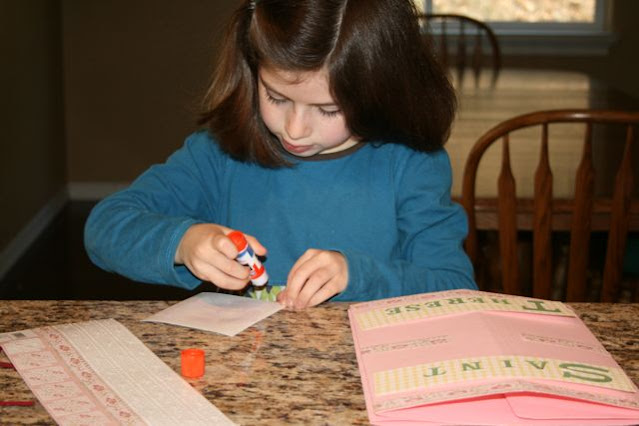 Twinkle Toes opted to use Scrapbook Paper & Stickers, Cut-out Letters and an Image of St. Therese for her front cover. She also decided to create her lap book using a 2 folder layout.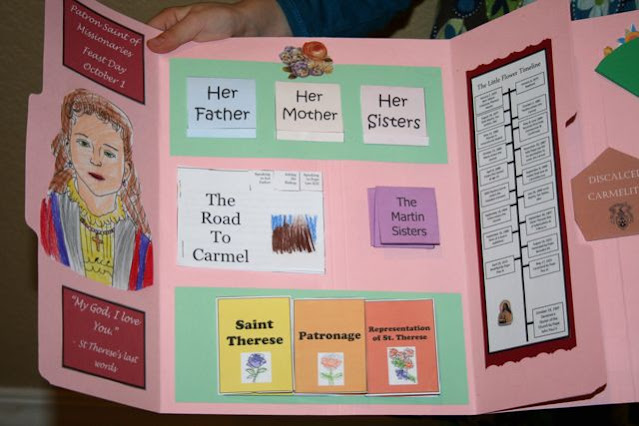 Right Flap:
Center:
"The Martin Family" Open-Up Book Set
"The Road to Carmel" Pick-a-Tab Book
"The Martin Sisters" Square Fold-Out Book
"St. Therese Facts" Triple-Decker Book Set
Left Flap:
"The Little Flower Timeline"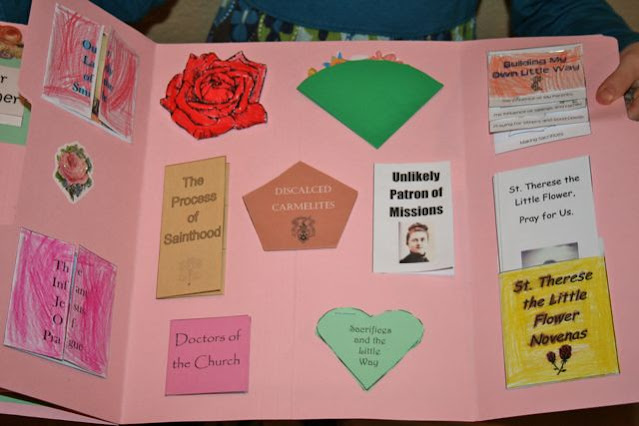 Left Flap:
"Our Lady of the Smile" Open the Doors Book
"The Infant Jesus of Prague" Open the Doors Book
Center:
Words of the Little Flower" Rose Shape Book
"Sacrifices for Jesus" Cone Pouch
"The Process of Sainthood" Multiple Flaps Book
"Discalced Carmelites" Pentagon Book
"Unlikely Patron of Missions" Rectangle Book
"Doctors of the Church" Square Fold-Up Book
"Sacrifices and the Little Way" Heart Shape Book
Right Flap:
"Building My Own Little Way" Graduated Pages Book
"St. Therese the Little Flower Novenas" Pocket and Prayer Cards Set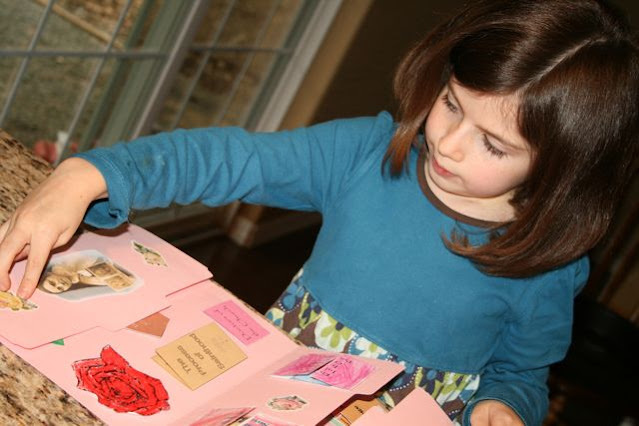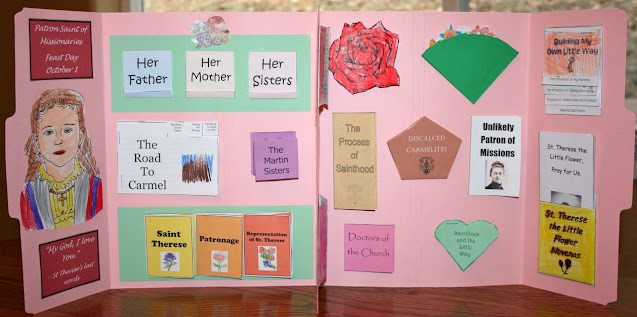 My children love all of the paper dolls at
Paper Dali
, and Twinkle Toes decided to create a pocket on the back cover of her lap book for her
St. Therese paper doll
!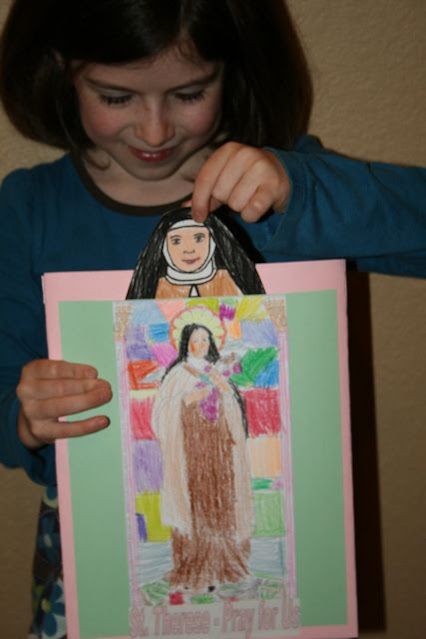 She used a lovely coloring page for the outside of the Paper Doll pocket.