At least that was what my Dad was saying as he tried to take Rose's Cotton Candy from her this afternoon!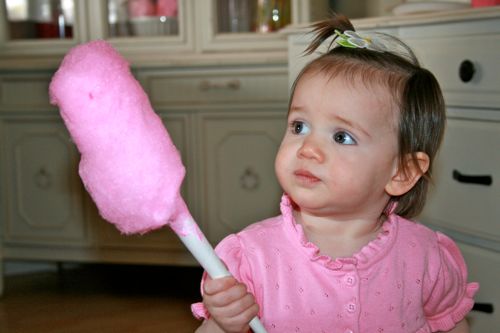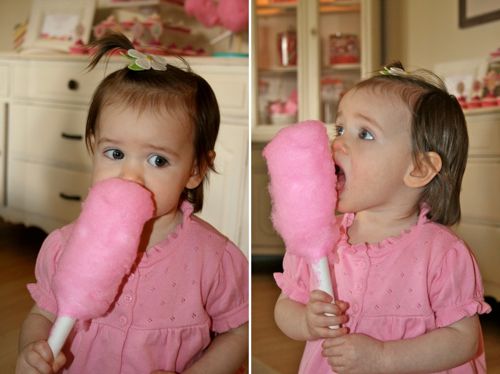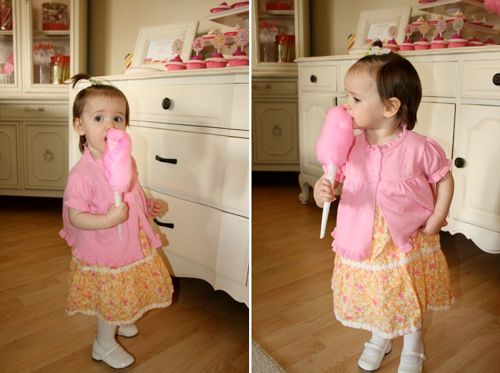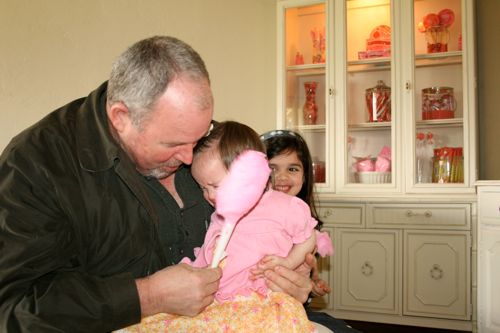 She was not happy about that!
I wonder if the person that came up with that phrase ever actually tried taking candy from a baby…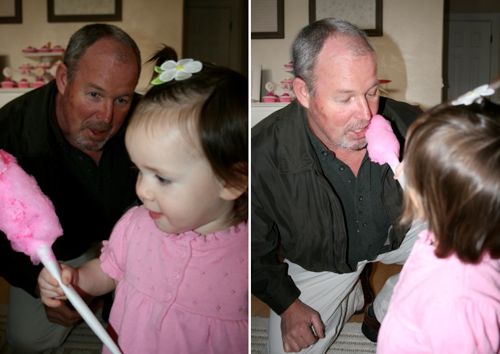 Rose eventually forgave her Grandpa for teasing her, and even offered him a bite, just as long as he (or anyone else) didn't try to take it out of her hand…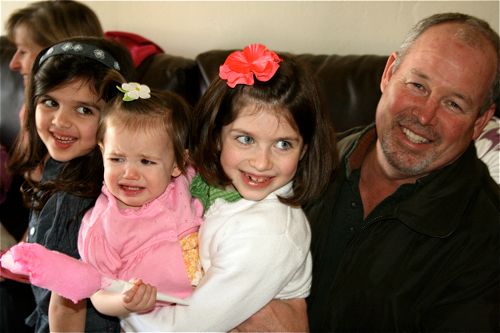 And that went for her Momma too – who just wanted to get "one quick picture without the cotton candy stick."
Life is so rough, when you are one!
I'll be back with a few more pictures from my niece's first birthday party.
It was absolutely adorable!!