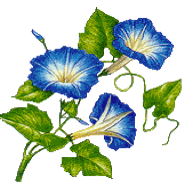 Just before Christmas we had our second Little Flowers Girls' Club meeting for this year, as we study Wreath III. Since this meeting fell just before Christmas, we decided to schedule the meeting for a little longer than normal so the girls could have a little Christmas Party and Gift Exchange as well!
Here is an overview of our meeting:
This year we are expanding on the virtue pages for our notebooks, and adding a bit of copywork using the Memory Verse for each month as well. I am hoping this will help the girls get a jump start on memorizing the verse each month. Here is the page I created for the younger girls (using Startwrite) for the virtue of Friendliness.
I also had a "game" picked out for the girls to play, but we ran out of time… It actually might be a fun one to include at our Mother/Daughter Tea this summer! I am going to add the idea here anyways, in case any of you would like to use it with your groups.
Items Needed: Large Area to walk around in a circle as a group
Song:
My friends and I went to the store
So we could buy some candy!
Its so much fun with all my friends!
(Clap loud) Isn't it so dandy!
How to Do Activity: Form a circle with all of the children. Walk around in the circle singing the song (to the left) to the tune of "Yankee Doodle", clapping as you go. After each verse, stop and say the name of a child and ask, "Who's your friend?" They have to say the name of a person who has not been called. Help them to think of somebody if they have trouble remembering who has not been named. After they say the name, say "_____ is our friend too!" Continue on until everyone has been named.
For the notebook pages, I used the memory verse for Friendliness, A Guardian Angel Prayer for Friends, an image of Ruth and Naomi, and a border of Morning Glories. You can download my document here.
Here is a picture of the sample page I created:
At first I had planned to either have the girls make Friendship Bracelets
and Amish Friendship Bread, but when the meeting ended up falling just before Christmas, I changed plans… Instead I asked all the girls to bring 3 dozen cookies for a Cookie Exchange. At the meeting the girls all made 2 trays each – one to take home to their family and another to give away to a friend!
This year ELM came up with the darling idea of creating WREATH III Virtue Aprons. For the virtue of Friendliness the girls will be ironing on a strip of all of their names to the ribbon/apron strap since "Friends hold us up!" We will finish this up at the next meeting, since we didn't have the right type of iron-ons. 🙂
Since our meeting ended up being dinner time, I decided to serve a light meal along with the regular cupcake snack. To tie in the virtue of Friendliness, I decided to try and come up with a with a "Best Friends Forever" themed menu. So, naturally, Peanut Butter and Jelly sandwiches came to mind, as well as Veggies and Ranch Dip.
The girls just love decorating their cupcakes and were very focused on the task!
We served the snack with Peppermint Hot Cocoa, topped with White (the color for this month's meeting) Whipped Cream!
The girls all brought a wrapped gift (that they had made) for a gift exchange. It was so much fun and so cute to see the sweet and thoughtful gifts made by each of the Little Flowers!