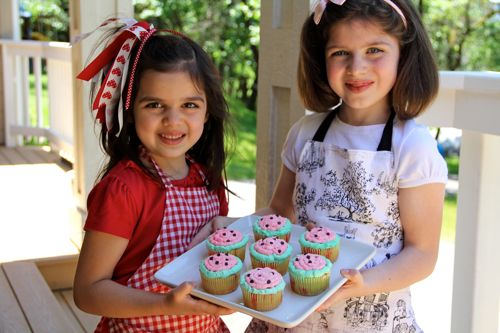 I have been saving the recipe for these cute cupcakes to make next month, for the feast of St. Anne, but with the cupcake decorating contest going on at the Virtual Baby Shower for Cupcake, my girls asked if they could make them now, as their entry for the contest! I figured that they'd be perfect for the girls to decorate, especially since the Watermelon Theme for St. Anne's feast day was originally inspired by Charlotte and her girls anyways!
I think I will still add the recipe to Catholic Cuisine next month for the feast of St. Anne. They would also make a wonderful treat for the 4th of July!
Ingredients:
1 box white cake mix or your own white cupcake recipe
1 cup boiling water
1 small box of watermelon flavored Jell-O or any red colored Jell-O
1 8oz container of Cool Whip, thawed
red & green liquid food coloring
mini chocolate chips
Instructions:
Make your own Cupcakes from scratch or using a boxed mix. Use cupcake liners. Cool cupcakes.
Stir boiling water into powdered Jell-O until dissolved. Pierce tops of cupcakes several times with a meat fork or straw.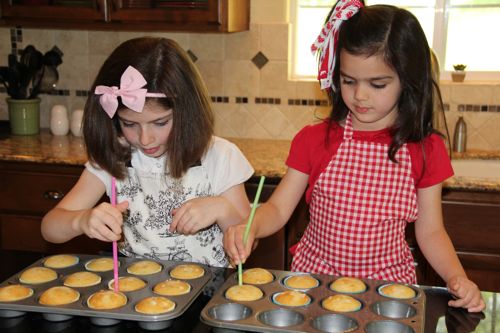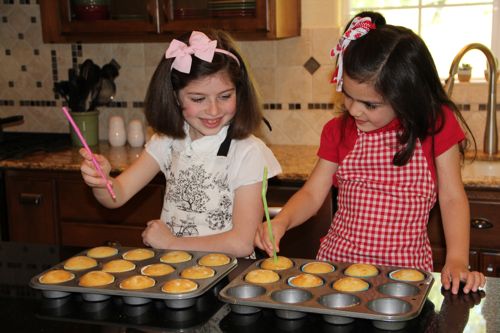 Spoon Jell-O over cupcakes, making sure that the liquid is going down into the holes.
Refrigerate 30 min. Remove from pans.
Tint Cool Whip with red and green food coloring.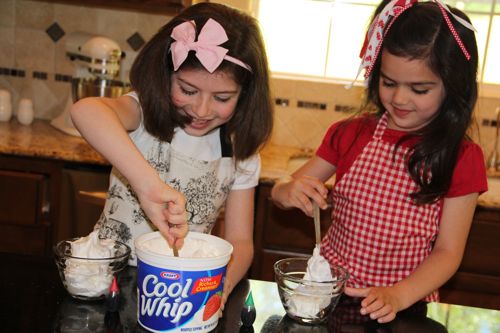 Using our
Cupcake Decorator Bottles
to hold the whipped topping (plastic baggies would work just as well), the girls piped a green circle around the outside rim of each cupcake. They then filled the middle with pink whipped topping.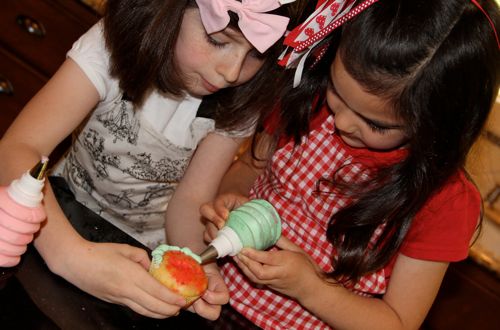 Add mini chocolate chips to represent watermelon seeds.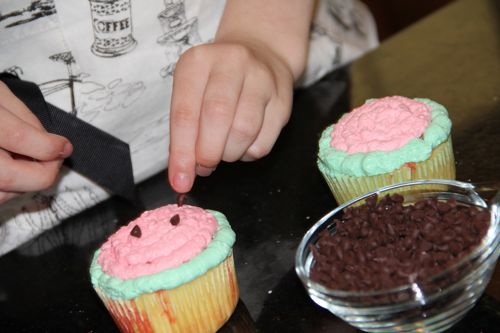 All done!!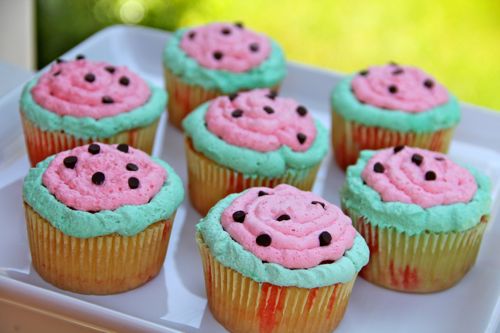 Store in refrigerator. Best if eaten the same day.