"The care the eagle gives her young, safe in her lofty nest,
is like the tender love of God for us made manifest.
As when the time to venture comes, she stirs them out to flight,
so we are pressed to boldly try, to strive for daring height.
And if we flutter helplessly, as fledgling eagles fall,
beneath us lift God's mighty wings to bear us one and all."
This week, for The Heavenly Zoo, instead of having a party with all the menu items, I've been making my kids a special lunch each day. At first I thought I'd make a batch of cupcakes, decorating six each day for each animal, but then I decided (since I've been trying so hard to stick to my diet) that I'd try and come up with some sandwiches instead. I served the special lunches with WATER, since it was the first symbol for the week. The week started out great with reinDEER, LION, and BEEHIVE sandwiches, but since Thursday and Friday were so busy I finished the week with PEACOCK pizza & salad, PELICAN trail mix, and fiery PHOENIX chips and salsa this afternoon.
~ The Deer ~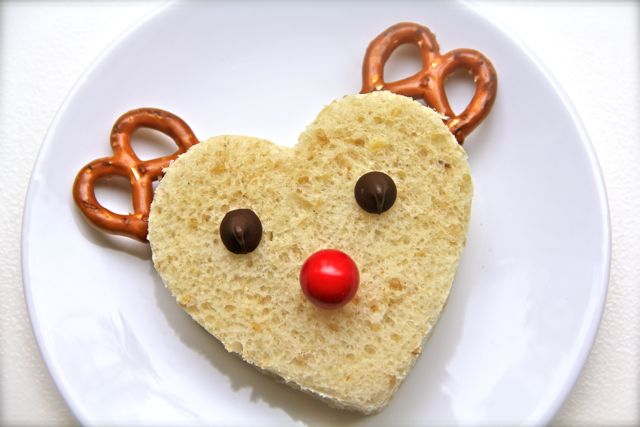 reinDEER PB&J's
I ran across this idea on Pinterest, originally from here. I was in a little bit of a hurry making them, since I had just gotten home from adding highlights back to my hair, that I placed the nose and eyes much higher than they should have been. My kids didn't notice! 🙂
~ The Lion ~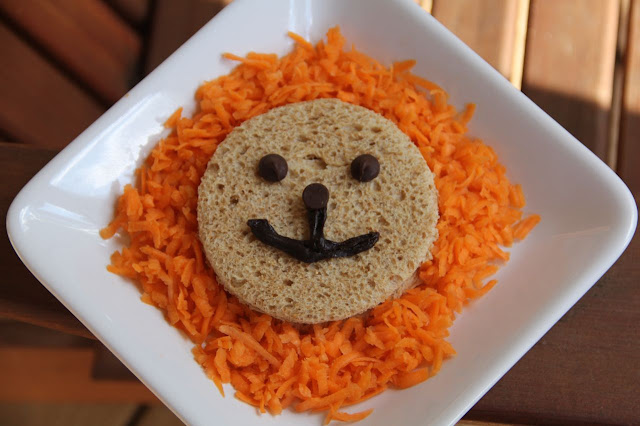 Lazy Lion Sandwiches
These were inspired by Charlotte. We made ours with Turkey and Cheese, instead of PB&J, and served them with Animal Crackers.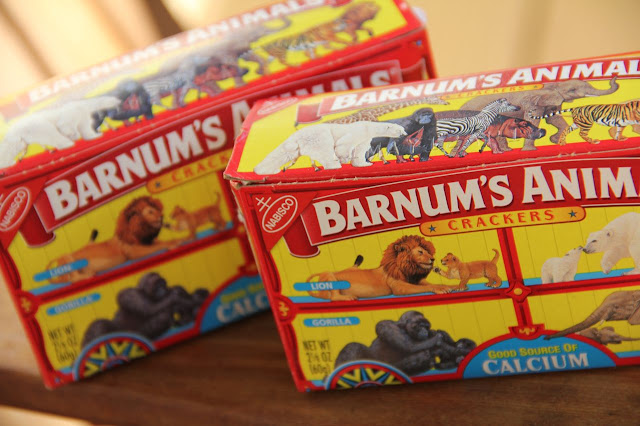 ~ The Beehive ~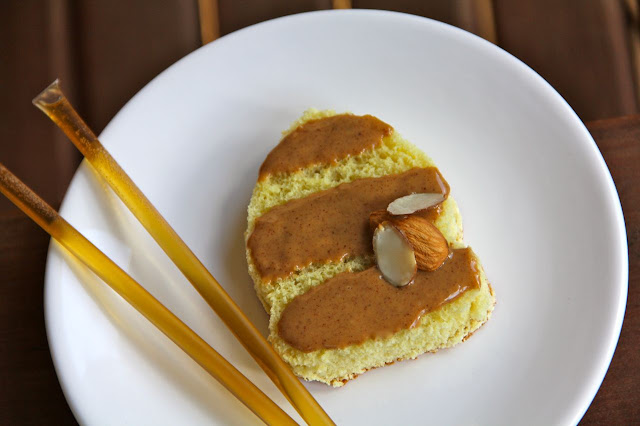 Honey & Almond Butter Beehives
I made these on Sweet Buns, adding the almond butter and a bee made out of an almond and two almond slices, serving them with honey sticks.
~ The Peacock ~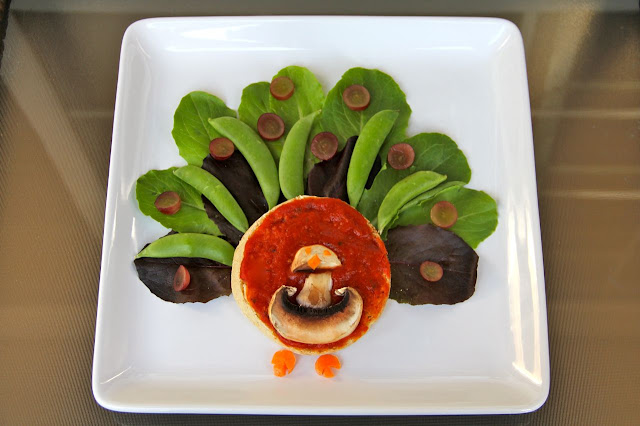 Peacock Pizza & Spring Salad
As much as I love our little Peacock Cupcake, I decided to try something new this year. What do you think? Does this little creation resemble a Peacock? Using a few things I happened to have – Spring Salad Mix, Snap Peas, Red Grapes, Carrots, Mushrooms, English Muffins, and Pizza Sauce – I made a Peacock Pizza with Salad. My kids, who aren't at all picky (other than Snuggles), loved it! Snuggles opted for another "Turkey and Cheese Lion, without the mane!" 🙂
~ The Pelican ~
The Pelican's "Gone Fishin" Trail Mix
My children loved this trail mix, a modified version of a trail mix from Pepperidge Farms. We don't do a lot of snacks outside of mealtimes and special feast day teas, and when I do it's usually fresh fruits and veggies with the occasional granola bar and fruit leathers, so Gold Fish are quite the treat. I'll have to remember this recipe for the feast of St. Peter, it would be perfect for Blue Knights.
This trail mix was made with 3 cups of Colored Gold Fish, 1 cup each of Smores and Pretzel Goldfish, 1/2 cup each of raisins and craisins, and 1 cup each of Dry Roasted Peanuts and White Chocolate Chips.
~ The Phoenix ~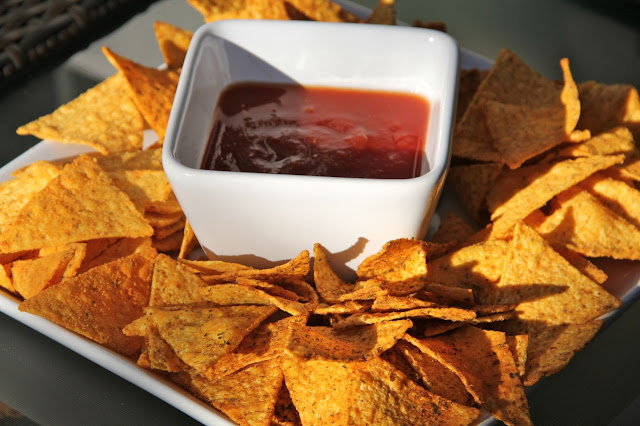 Fiery Phoenix Chips and Salsa
Tomorrow is already the very last day of the Easter season, and we will be
Celebrating Pentecost
.
I hope you all have a very blessed Pentecost Sunday!