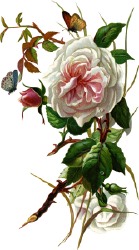 This past Thursday afternoon we had our 6th Little Flowers Girls' Club meeting for Wreath IV, which just leaves one more meeting to complete all four wreaths of the Little Flowers program!! Originally I thought I would go back and start over at Wreath I again next year, having my older girls go through the program again, but at this point I think we will be taking a break and trying another program next year. I don't want to burn out on Little Flowers by the time Rose is ready for the program! I purchased and have been looking over the materials for The Little Women's Hospitality Program, which looks perfect.
Anyhow, back to our last meeting… This meeting focused on the gift of Piety and our dear St. Therésè. Here are a few highlights :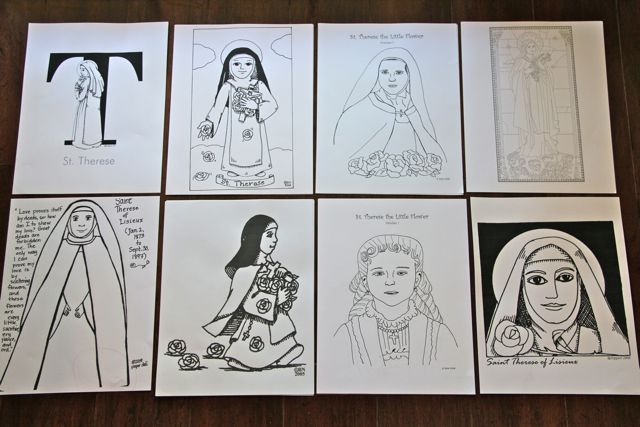 (2 more) St.Therese from Catholic Artworks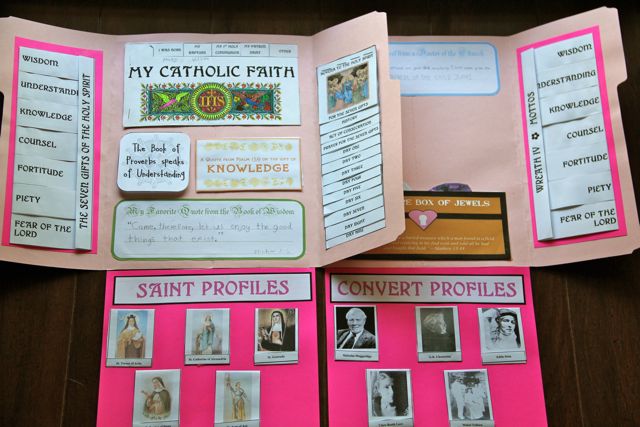 The girls Lap Books are all coming together so beautifully!
At this meeting we had a short lesson on the gift of Piety and St. Therésè, read and discussed a story on Piety from the
Virtue Stories for Wreath I
book, and then continued our lesson by reviewing our
Lap Book mini-books
from our last meeting, and then working on the new additions for the gift of Piety.
Here is an overview of what was completed (*some are taken home to complete):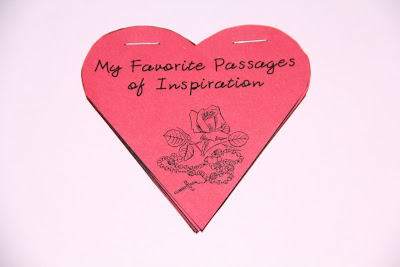 Additional Resources:
Movie Suggestion from Member's Guide: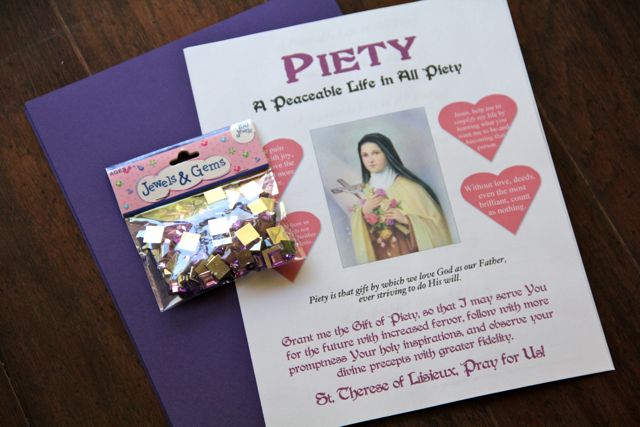 For the notebook pages, I used the motto for piety, a few quotes from St. Therésè, an image (in the public domain) of St. Therésè, a definition on the gift of Piety from My Catholic Faith, along with a short prayer for Piety, with an invocation to St. Therésè.
You can download my document here.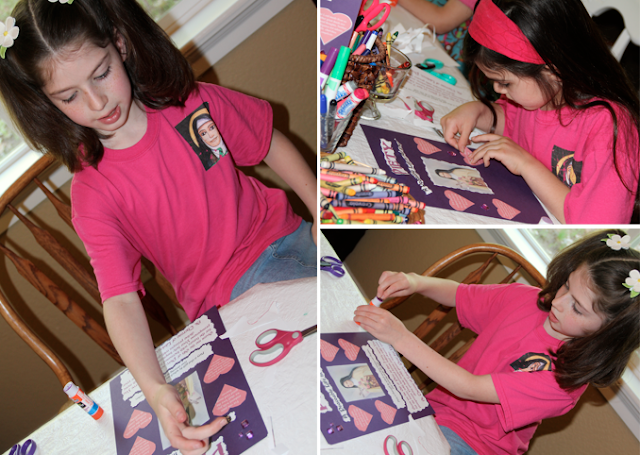 Here is a picture of the sample page I created: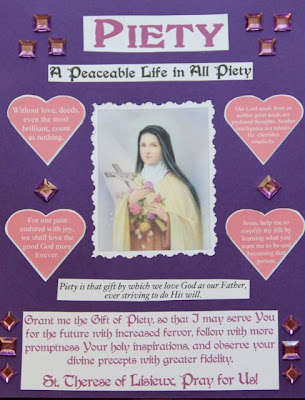 And here are a the girls' completed notebook pages: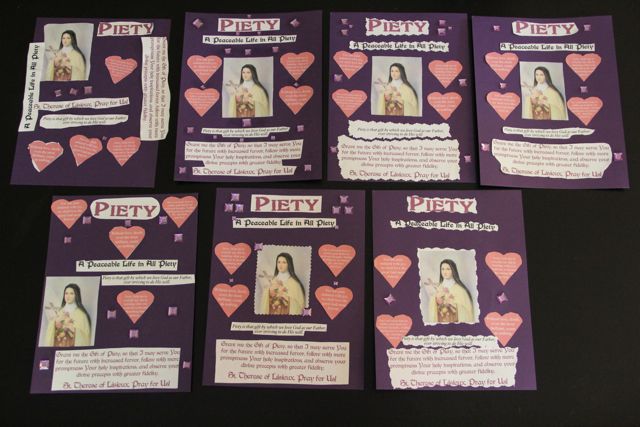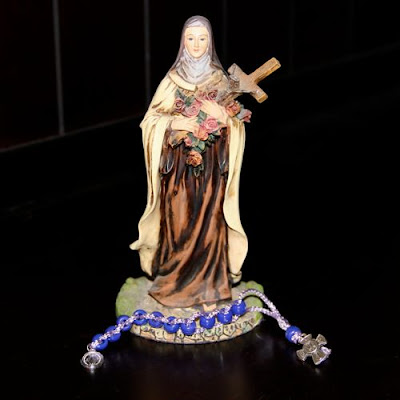 Since this meeting focuses on St. Therésè and the gift of Piety, we made St. Therésè Sacrifice Beads using cord and beads in the color "Amethyst," the jewel for this particular meeting.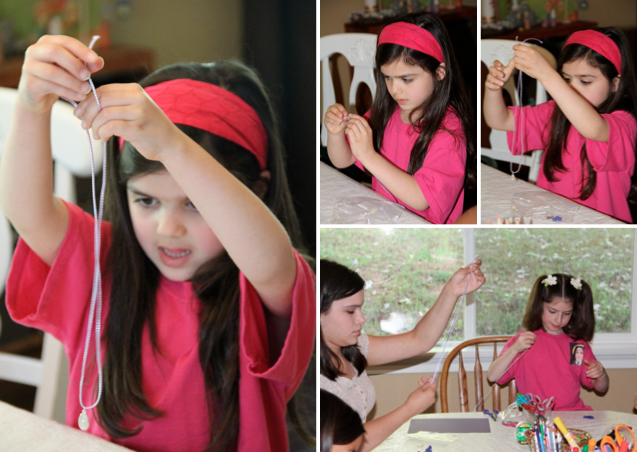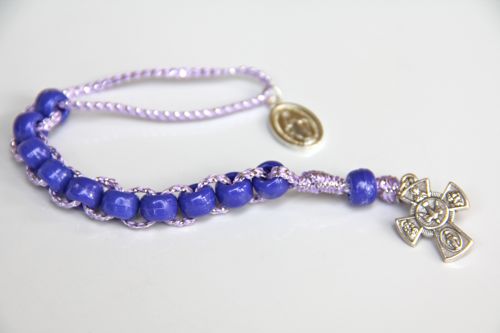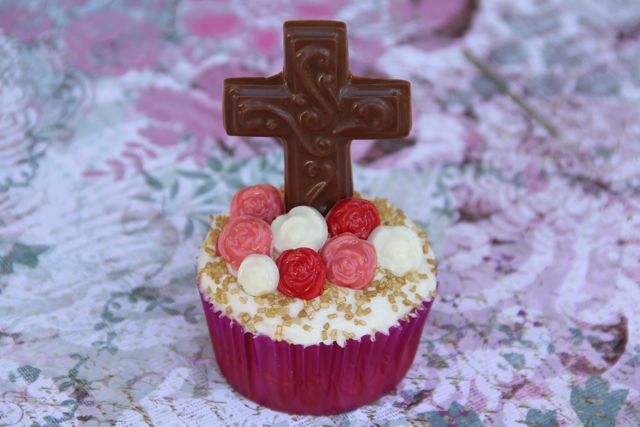 Saintly Symbols Cupcakes :: St. Therésè, the Little Flower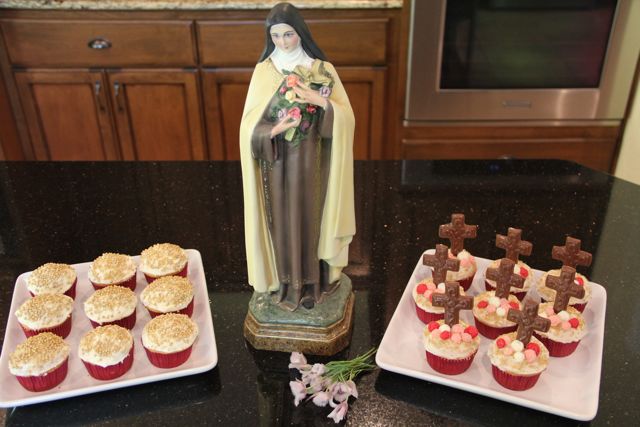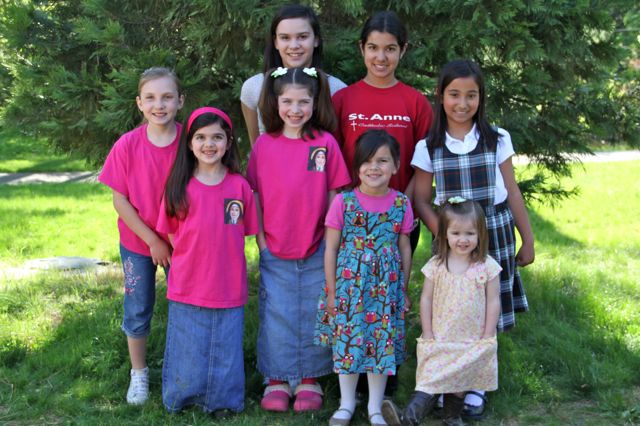 Grant me the Gift of Piety, so that I may serve You for the future with increased fervor, follow with more promptness Your holy inspirations, and observe Your divine precepts with greater fidelity.
St. Therese of Lisieux, pray for us!