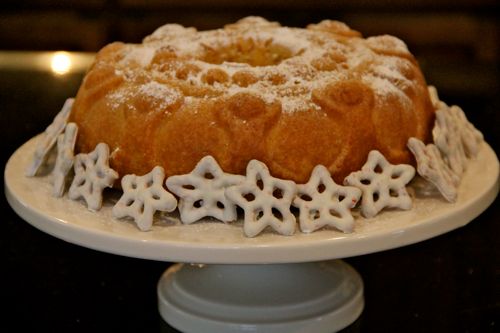 A Delicious
Twelfth Night Rum Cake
…
… complete with three chocolate coins, one to represent each of the three gifts brought by the Magi to the baby Jesus in Bethlehem.
We had two very excited children (Captain & Twinkle Toes) who found coins in their cake. The last coin has yet to be discovered, but I'm sure the leftovers won't last long… This cake is so yummy!
Our Completed "They Come Bearing Gifts" Jigsaw Puzzle
The night ended with a sweet Christmas play performed by our children. I wish I would have recorded it on video… They were so creative, especially with all their costumes and props found around the house!
Happy Epiphany!