As you might have noticed, I've been spending some time preparing for Advent! Each year my goal has been to be ready before the baby arrives by the first Sunday of Advent, having all my shopping completed, but that doesn't always happen. I can't believe Thanksgiving is next week already! Anyways, I still have quite a few decisions to make for this year but, like I did last year, I thought I'd share a few of the new things I have set aside for this Advent.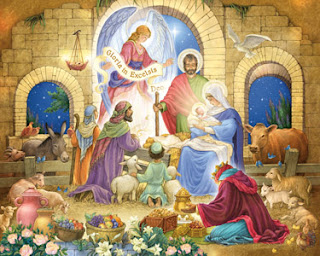 The last couple years we have been assembling a puzzle (or two!) each Advent. In 2010 we assembled the Our Lady of Guadalupe Puzzle. Last year the kids loved The Nativity in the Woods Puzzle, followed by the gorgeous Holy Family Jigsaw Puzzle and the They Come Bearing Gifts Puzzle for Epiphany. For this year I considered the Peaceful Prince Jigsaw Puzzle and this O Star of Bethlehem Snow Globe Puzzle, but in the end I settled on this beautiful Glorious Nativity 1,000 Piece Jigsaw Puzzle. (I'm also planning on ordering this one for one of this year's O Antiphon Gifts, but more on that later!)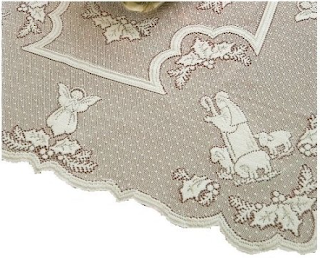 We always set up a card table to use for assembling our Advent/Christmas Puzzles. This year I purchased a beautiful Silent Night Table Cover to place over the card table. (For those of you that don't have a second table option for puzzles, this Stow & Go might be a good solution.)

I have our Advent Prepare and Rejoice Mantel letters ready to go, and this year I will also be covering our mantel with this lovely Silent Night Mantle Scarf! (It is also available from Catholic Embroidery.)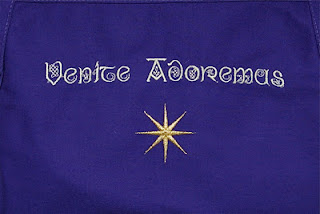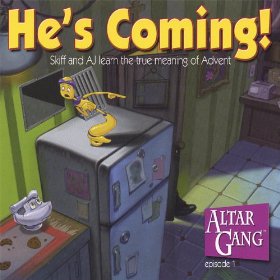 Our He's Coming! The Importance of Advent CD by the Altar Gang isn't new, we've owned it since it came out 5 years ago, but it hasn't been pulled off the shelf in quite some time. I think my younger children, especially, are going to love listening to it! Here are links to the MP3 download and CD, or you can purchase them from Holy Heroes.
After seeing Catholic Embroidery's recommendation, I pre-ordered Advent at Ephesus from The Benedictines of Mary. According to their website, a significant amount of the proceeds will go directly to their community. In addition to assisting them with their present needs, the funds will also go towards the future construction of our permanent monastery building! (I ordered mine directly from the sisters, but it is also available from Amazon.)
How are your Advent plans coming along? I'd love to hear about them in the comments!