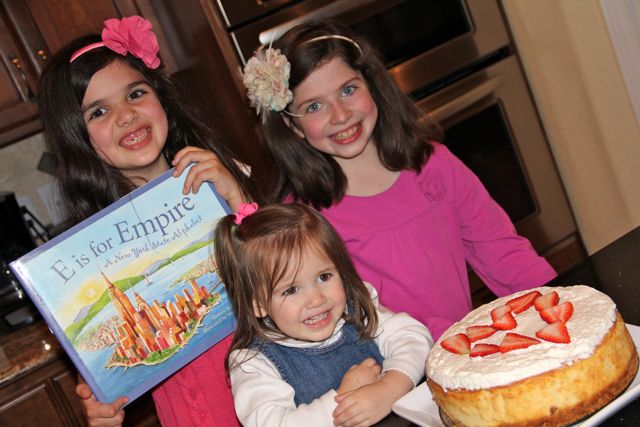 I'm so behind in posting the recipes the girls have been creating for their State-by-State Geography Study! We have decided that our goal for the current school year is to complete 25 states and then move on to the remaining 25 next year. We still have quite a few to go, to even accomplish that, but they have been making progress! If only I could keep up with the actual blog posts! 😉 I will be back soon with the Dogwood Bark the girls made for the Easter season and the state of North Carolina, Johnny Cakes for their American Revolution Unit Study and the state of Rhode Island, and the amazingly delicous Pancakes with the best Maple Syrup ever for the state of Vermont.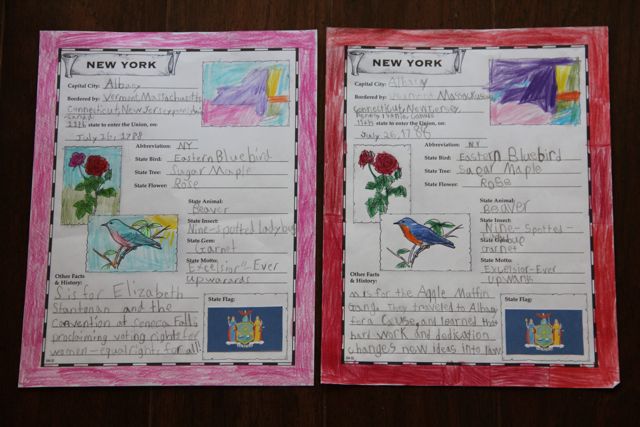 New York Notebooking Pages
by Twinkle Toes (L) and Chiquita (R)
"
G
is for glistening Garnet,
Grab your garden tools.
and we'll head up to Gore Mountain,
for New York's State's official jewel."
The girls had such a hard time deciding what to make for New York. First they thought they would make potato chips, which were invented in 1853 in New York. Then they decided to make Garnet Jello Jigglers since a carpenter from Le Roy, New York invented Jello. But, ultimately, the girls decided to make New York Cheesecake, using this recipe, for Mother's Day! Next time (maybe for Father's Day?) we want to try an Oreo crust and perhaps follow Barbara's directions.
New York Cheesecake
15 graham crackers, crushed
2 tablespoons butter, melted
4 (8 ounce) packages cream cheese
1 1/2 cups white sugar
3/4 cup milk
4 eggs
1 cup sour cream
1 tablespoon vanilla extract
1/4 cup all-purpose flour
Directions:

Preheat oven to 350 degrees F (175 degrees C). Grease a 9 inch springform pan. In a medium bowl, mix graham cracker crumbs with melted butter. Press onto bottom of springform pan.

In a large bowl, mix cream cheese with sugar until smooth. Blend in milk, and then mix in the eggs one at a time, mixing just enough to incorporate. Mix in sour cream, vanilla and flour until smooth.
(Over mixing will cause the cheesecake to crack… I am fairly certain ours was over mixed!)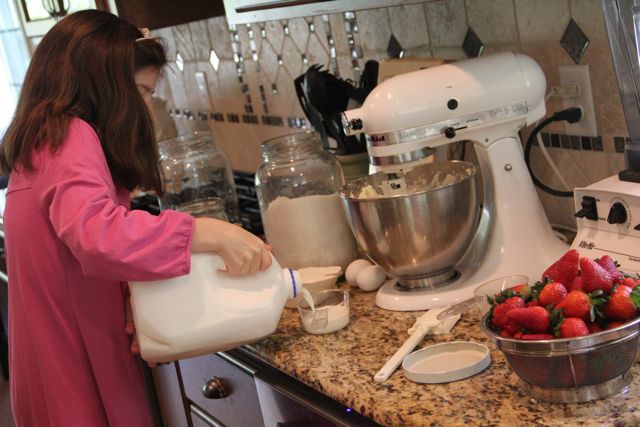 Pour filling into prepared crust.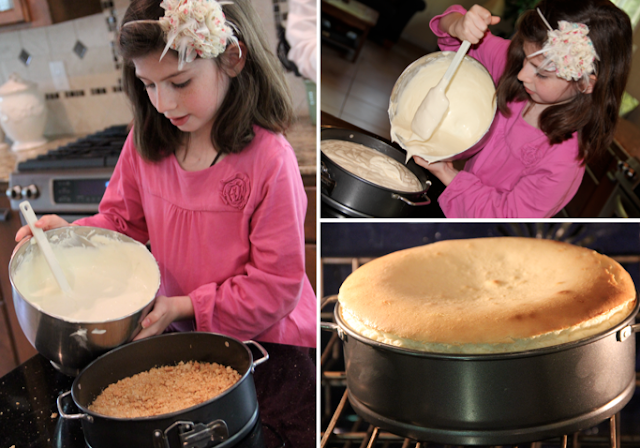 Bake in preheated oven for 1 hour. Turn the oven off, and let cake cool in oven with the door closed for 5 to 6 hours; this prevents cracking. (which, as you can see, we didn't do…) Chill in refrigerator until serving.

The girl's decided to cover the crack top our cheesecake with whipped cream and a strawberry heart for Mother's Day.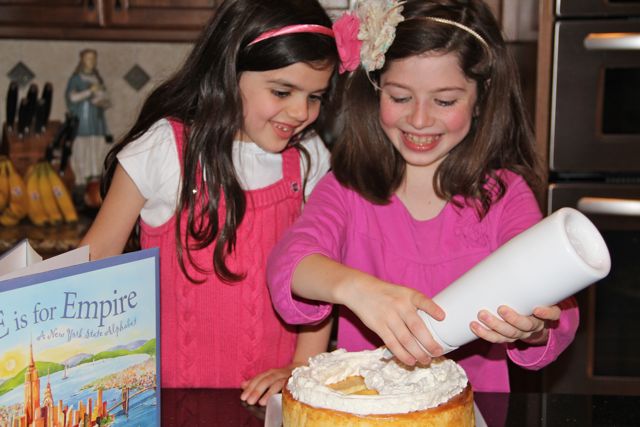 We also enjoyed some cherry topping with the cheesecake as well. Since it was Mother's Day, I did have a piece, and it was delicious. Thankfully I think Bud is finally starting to outgrow his sensitivity to dairy!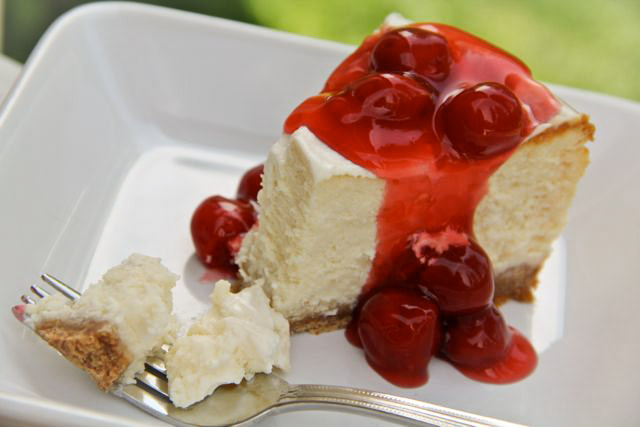 Resources we used for this State Study:
E is for Empire Teacher's Guide (
pdf
)
Other Posts of Interest:
State-by-State Scrapbook
State-by-State Scrapbook :: New York (coming soon)