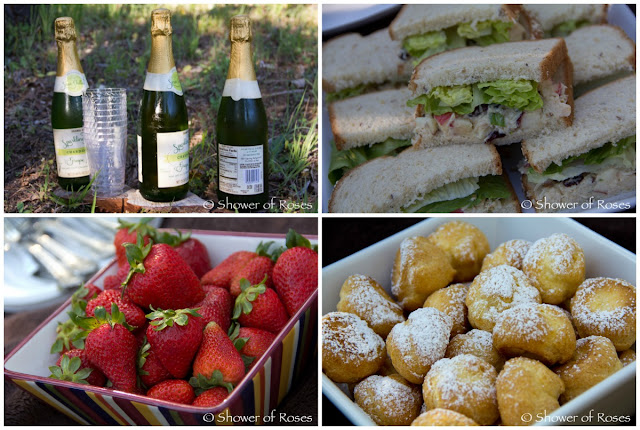 It was a beautiful day yesterday so as soon as Sean got home from work we grabbed a blanket and climbed the hill behind our home for our annual Ascension Thursday
picnic dinner
.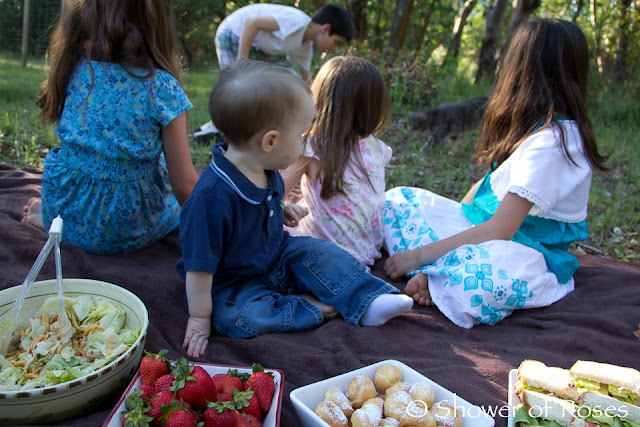 .: Our Picnic Menu :.
Chinese Chicken Salad
(It is traditional to eat some sort of bird since Jesus "flew" to heaven.)
Strawberries
(The fruit represents Christ, the first fruit of all men.)
Cream Puffs
(Symbolizing the clouds that were in the sky.)
Sparkling Grape Juice
(Chosen for the "rising" bubbles.)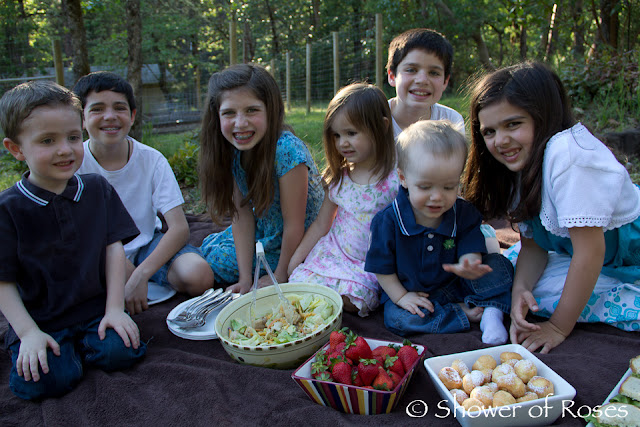 Between the
Ascension Pancakes
and the Cream Puffs, Bud was enjoying all sorts of new treats yesterday…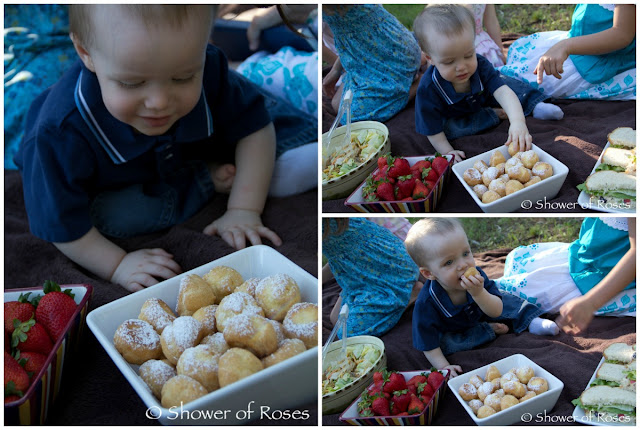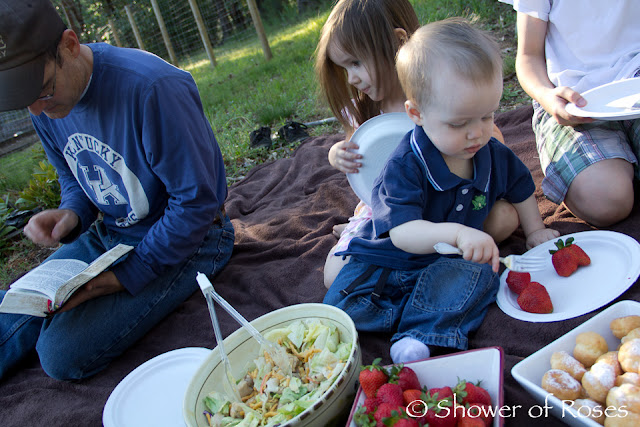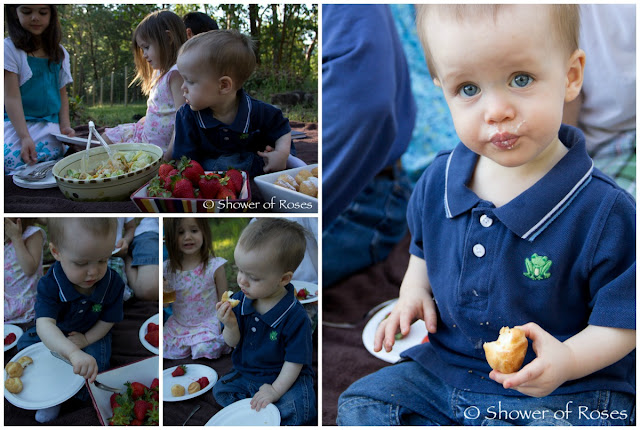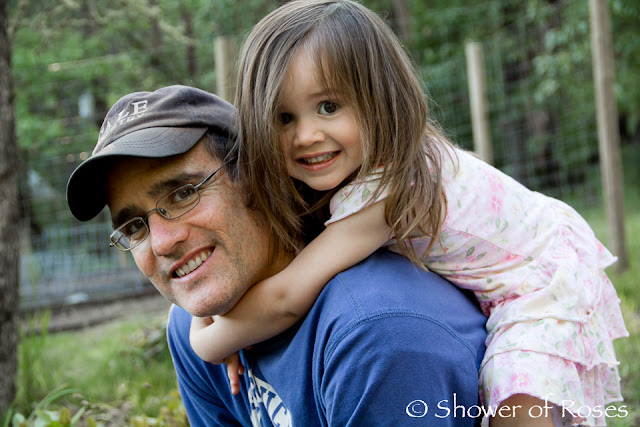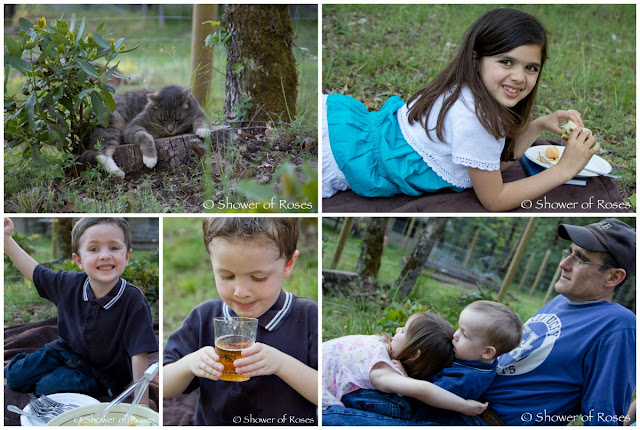 It was such a nice and relaxing evening! We are all looking forward to more family meals outside this summer!