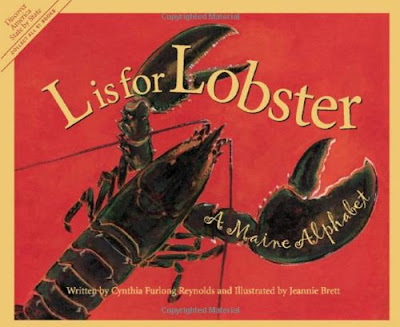 "A
is for Augusta,
the capital of our state.
In the rooms of the statehouse,
our representatives legislate.
"
The next up in our State-by-State Study is Maine! The boys mastered their states and capitals long ago, but this is a project they have really been enjoying and want to continue until they have made it through the 50 states. (I am a little behind on posting and they are currently studying/working on Florida.) They have enjoyed learning extra details about each state and turning some of those into artwork for their scrapbooks.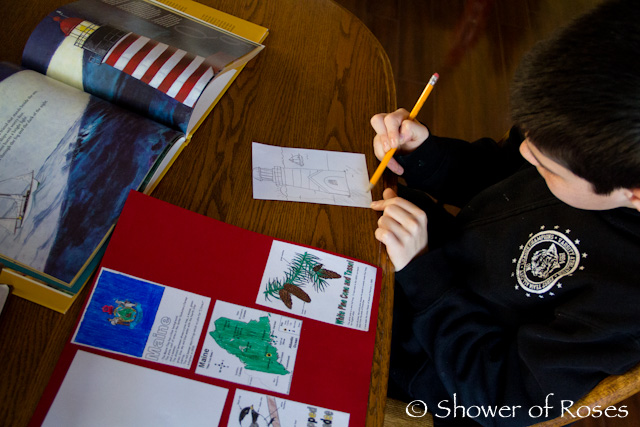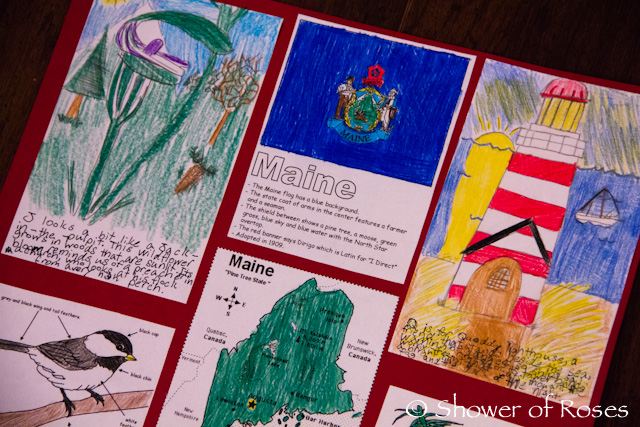 "Q
is for Quoddy Lighthouse,
a friend that stands beside the sea,
warning of dangers so ships sail worry free.
On top of its tower burns a bright light
that cuts through the fog and the dark of night."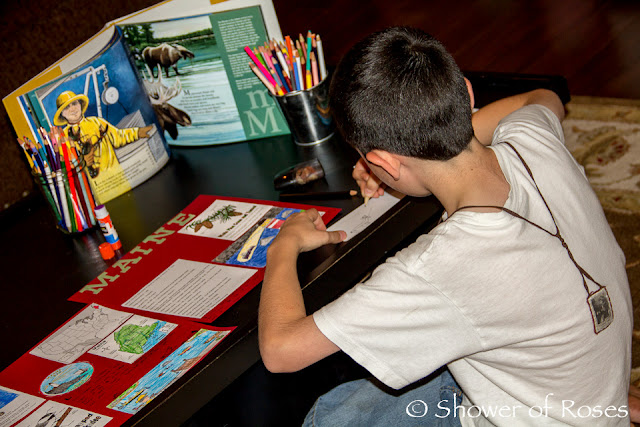 We have also started incorporating additional picture books for each state. Our pick for Maine was one of my own childhood favorites,
One Morning in Maine
.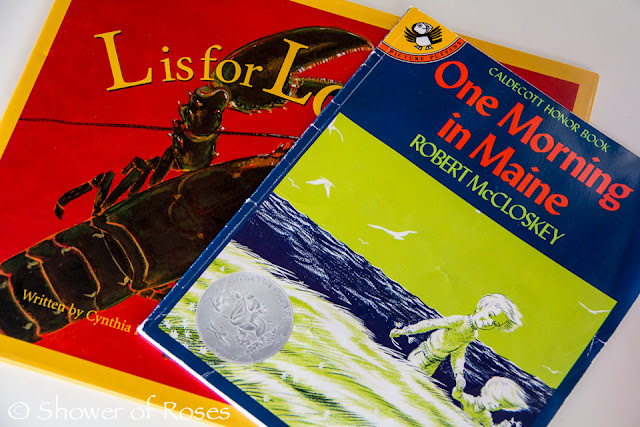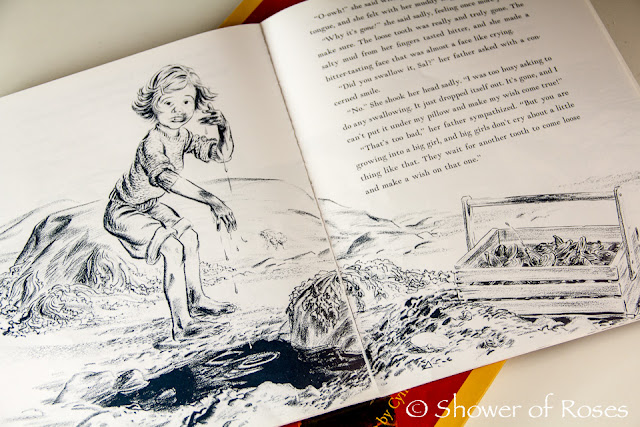 The boys also read Time of Wonder, which is also written by Robert McCloskey, to the little ones as well. These are also the two suggestions Cay Gibson offers for the state of Maine in the section titled "Read Across America" in her book A Picture Perfect Childhood. Rose is always ready and waiting for storytime with her big brothers… She loves it!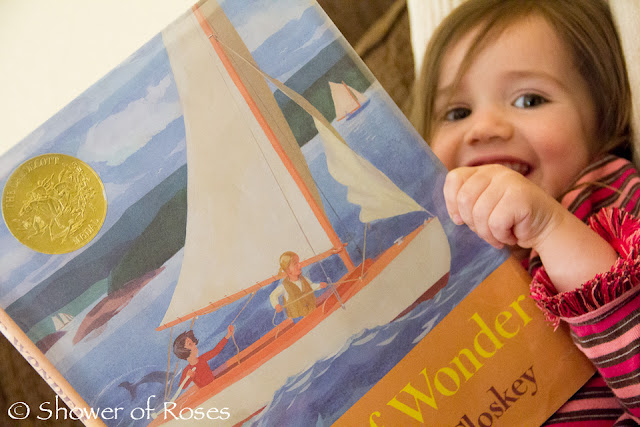 .: Maine by Captain :.