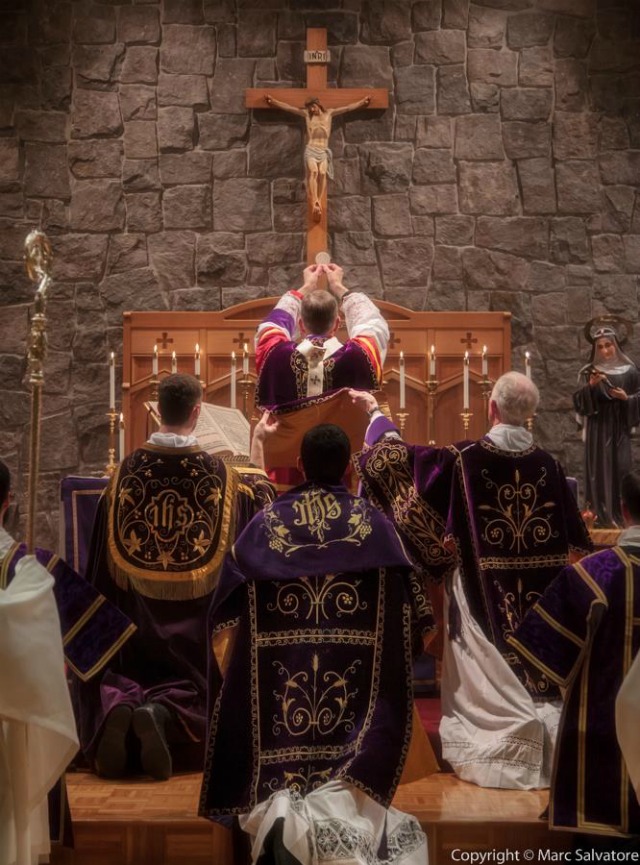 I still can hardly believe that Archbishop Sample is our Archbishop! He gives me such hope for our liberal state and diocese. Deo Gratias!
This beautiful and inspiring sermon was given by His Excellency Archbishop Sample at the Pontifical Mass he celebrated in the Extraordinary Form on March 1, 2014 at the Brigittine Monastery in Amity, Oregon.
The Mass was the crowning celebration of a 3-day conference on Gregorian Chant and the role of sacred music in the liturgy. I had wanted to surprise my husband with a trip to attend as an early birthday gift, but due to the flu it wasn't a possibility this year… Instead he will be receiving a 12×18 print of the above photo and hopefully he will be able to attend the next conference. 🙂
Note: You can view the rest of the photos from this Mass here. The video below and all the photographs were taken and edited by our friend Marc Salvatore. Thank you Marc!
"Let's not ever forget that as much as we may want to get every word right in the liturgy, and as much as we want to get every movement down perfectly in the liturgy, if we do not have love then it's just a show. So let's be people filled with love."