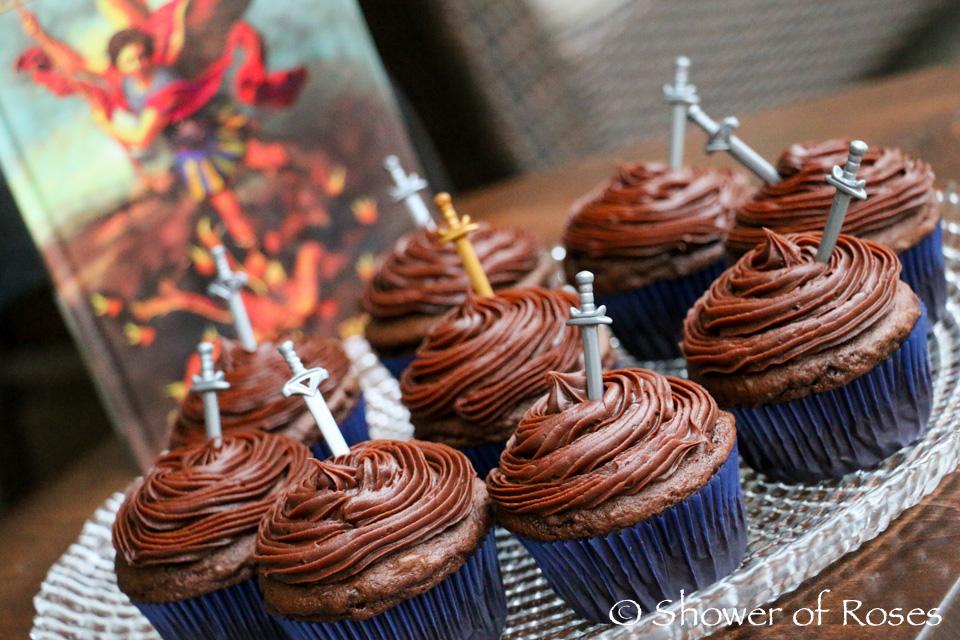 O Jesus! Life-spring of the soul!
The Father's power and glory bright!
Thee with the angels we extol;
From Thee they draw their life and light.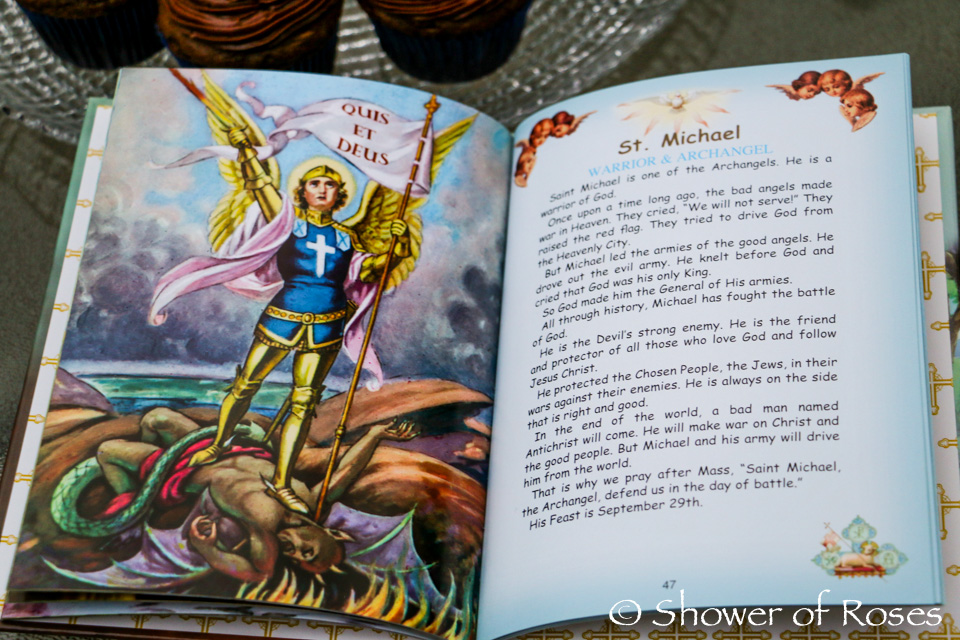 Thy thousand, thousand hosts are spread
Embattled o'er the azure sky;
But Michael bears Thy standard dread,
And lifts the mighty Cross on high.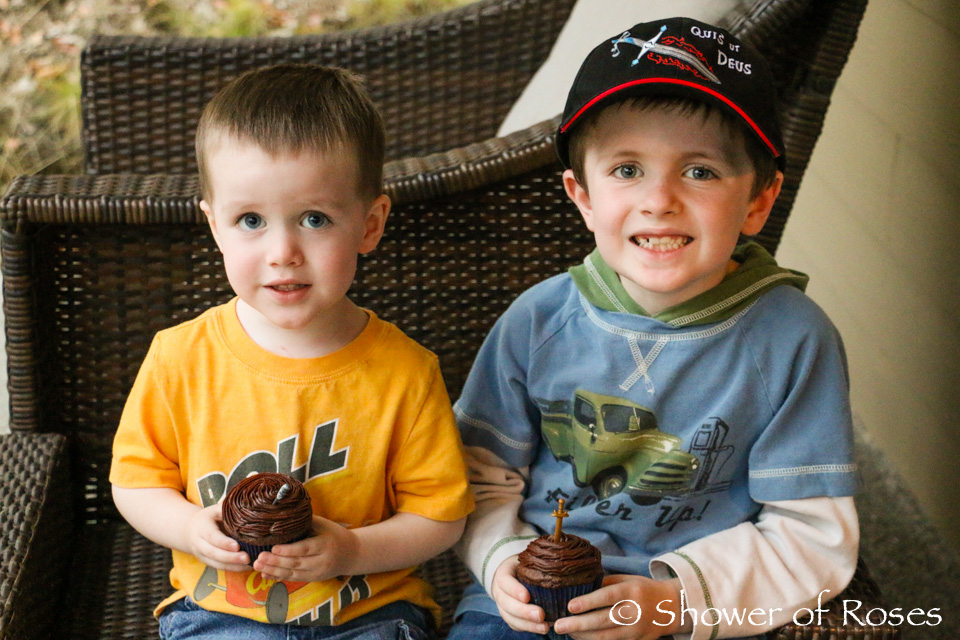 He in that sign the rebel powers
Did with their dragon prince expel,
And hurled them from the heaven's high towers,
Down like a thunderbolt to hell.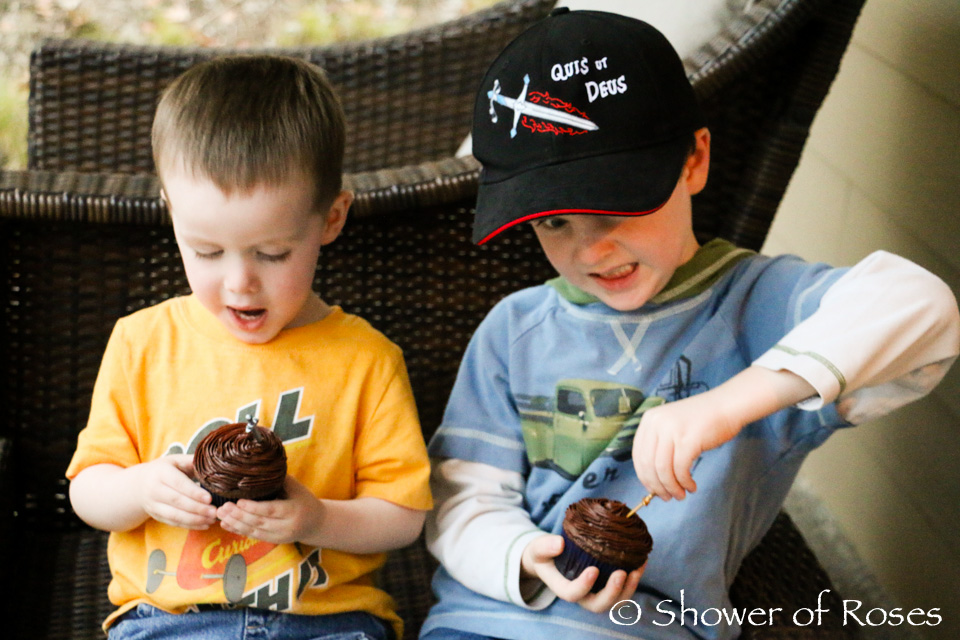 Grant us with Michael still, O Lord,
Against the Prince of pride to fight;
So may a crown be our reward,
Before the Lamb's pure throne of light.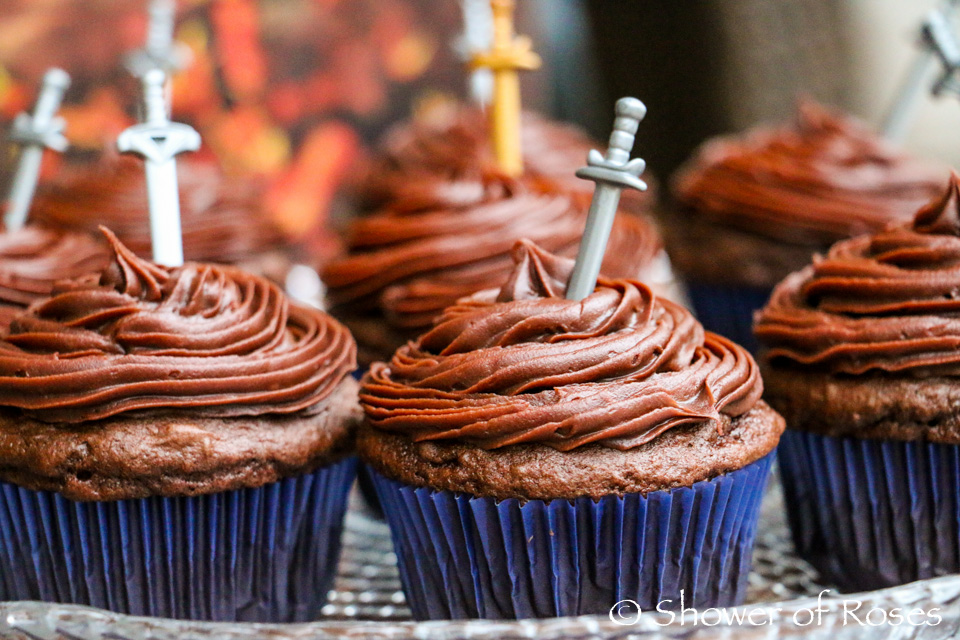 To God the Father praise be done,
Who hath redeemed us through His Son;
Anoints us by the Holy Ghost,
And guards us by the angel-host. Amen.
The girls and I arrived home last night from our 10-day road trip and I managed to pull together a simple celebration for today's feast! Devil's Food Cake or Cupcakes (served with toy or cocktail swords to help St. Michael defeat the "devil") have been one of our family traditions on this feast for years and I couldn't let the day slip by without making them for dessert. I also had
a new "Quis ut Deus"cap
for Snuggles, read aloud the story of St. Michael from
Heroes of God: Saints for Boys
(also available
here
), and we all listened to
The Day the Angles Fell
from
Regina Martyrum Productions
! We had a great time on our trip, and I'll share about it soon, but it is so nice to be home again!
Happy Michaelmas!