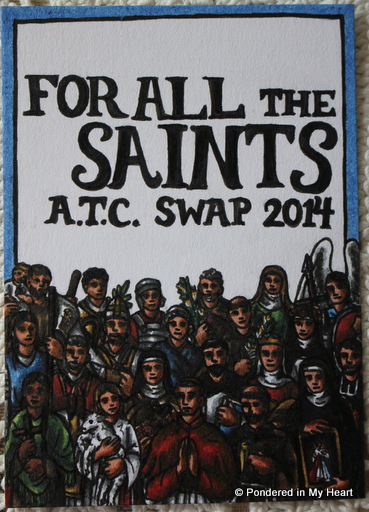 Our days have been pretty full lately, especially now that hockey season has started, but when I asked the children last night if they wanted to participate in another Artist Trading Card Swap the answer was "YES!!!"

I had originally planned to spend this afternoon completing the next lesson in our Meet the Masters art study, but I think we will focus on the saints instead!

There is still time to join this year's swap hosted by the amazing artists over at Pondered in My Heart.