I have so much I'd love to blog about but right now I only have a few minutes to spare so I thought I'd pop in real quick with another Instagram Recap! As soon as my kiddos finish up their school work for today we are going to start making some little rosaries to send to children in an orphanage in Nigeria for Christmas. ❤
I hope you are all having a blessed Advent!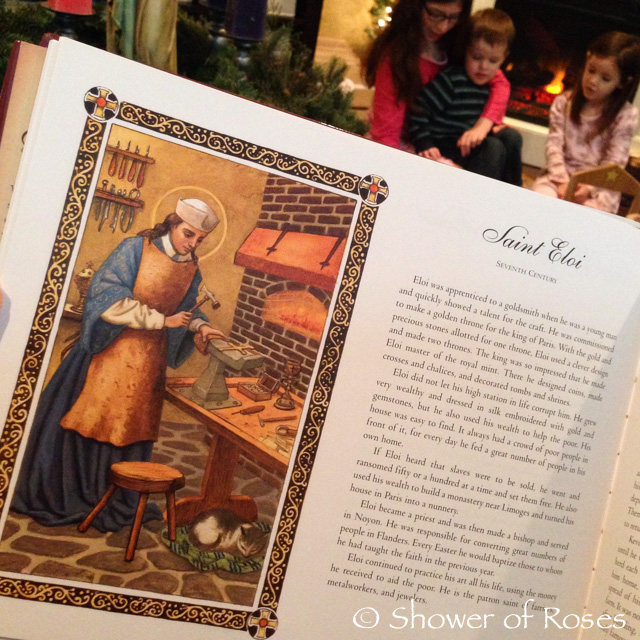 We just finished reading about Saint Eloi whose (historical) feast is celebrated today. He is the patron of metalworkers and jewelers. St. Eloi, pray for us!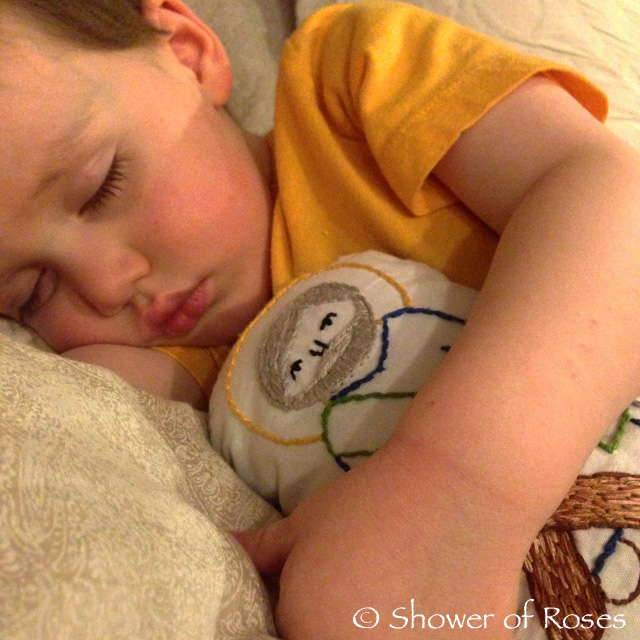 As much as our little guy loves his wooden saint dolls, when it comes to nap time he has to have his Saints n' Stitches Pillow that his Godmother made him last Easter! For a limited time Charlotte is offering the KITS in her Etsy shop, Waltzing Matilda Makes… They'd make great stocking stuffers! You can find the link in my most recent post on the blog. She also has two pre-made dolls available, but isn't accepting any custom orders at this time.
December 4th: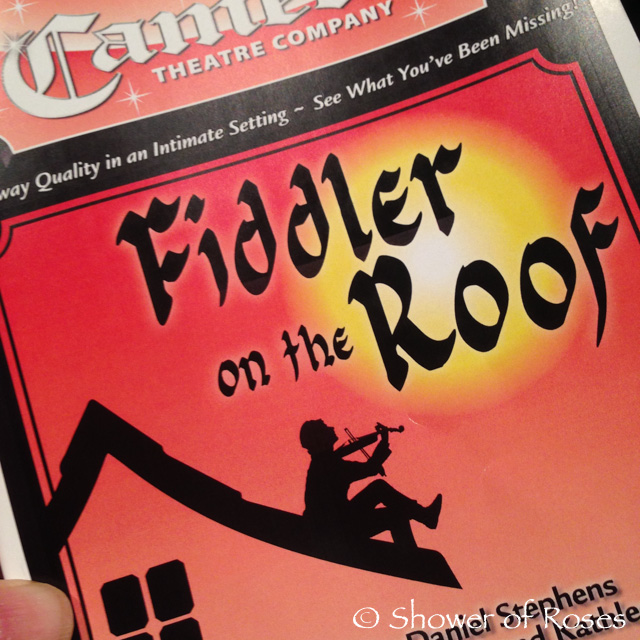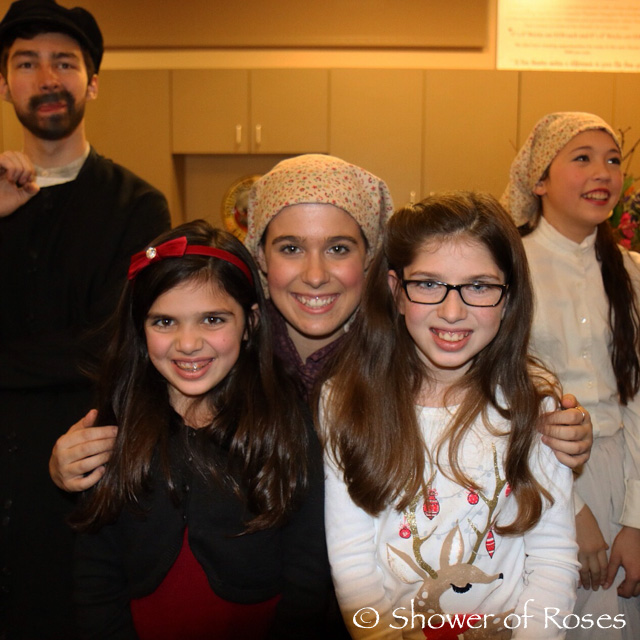 At the theatre with my little sis and a couple of my girls… Fiddler on the Roof is about to start!
The girls with Tzeitel! #meetingthecast #fiddlerontheroof #previewnight #somuchfun
December 6th: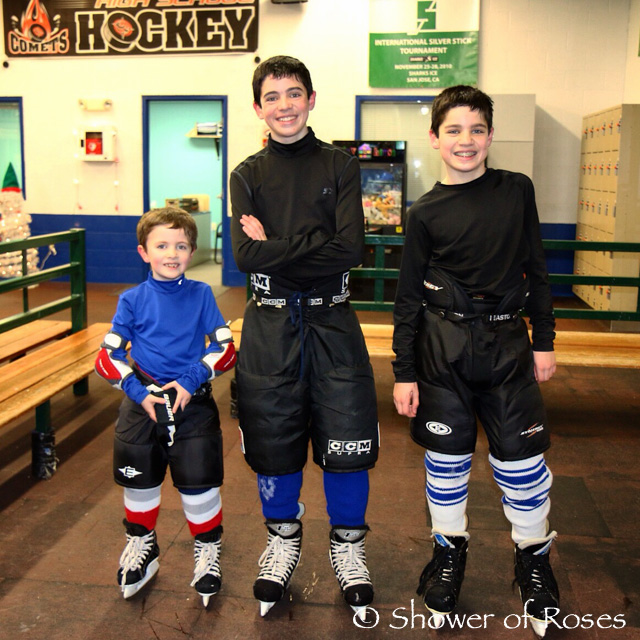 After a fun morning at home, complete with treats from St. Nicholas on his feast day today, the boys just won their Hockey game for the first time this season! It ended up at 12 to 11, and they scored two-thirds of all the goals for their team! Our oldest scored six goals, our second scored two, and the youngest playing didn't score any since "Nobody was passing me the puck!!!" (lol they were) It was also the first game I was able to go watch this year… They said "Mom needs to come to every game!" Happy St. Nick Day!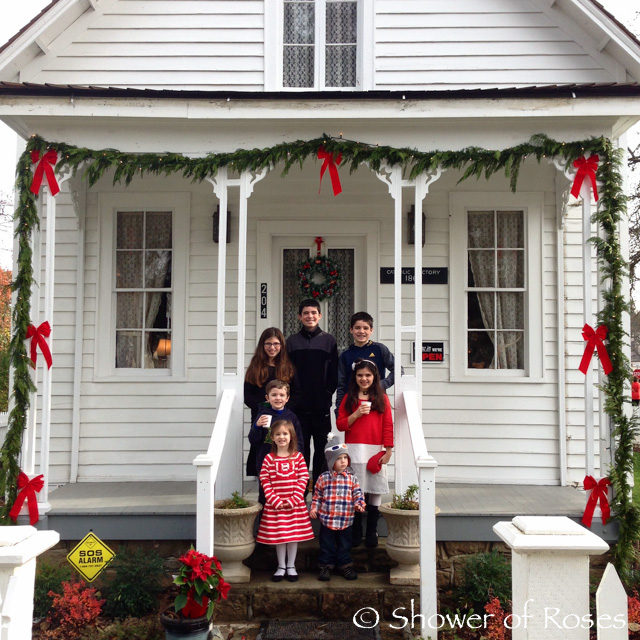 Touring the historic Catholic Rectory built in 1861! #catholic #victorianchristmas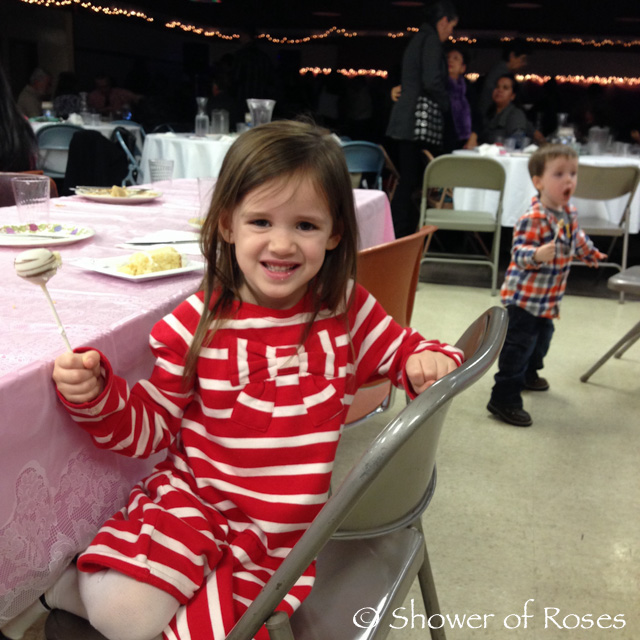 @thesideoflove
tagged me for #widn It's after 10 and we are at our parish hall following the Quinceañera Mass for one of my past Little Flowers! The tamale dinner was amazing and our little ones (especially the two year old in the background!) are loving the cake pops! The party is just getting started but it's almost time for us to head home… It's been a FULL day and this mama is tired!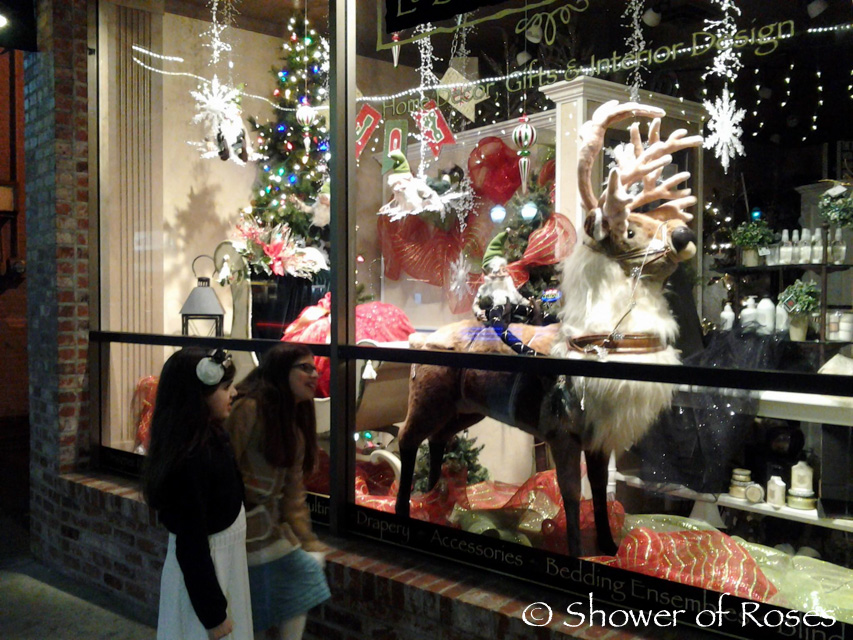 Exploring downtown with their Daddy after attending a Christmas Concert! (They really enjoyed watching their piano teacher sing!)
On our way to find this year's Christmas Tree!
The next time we decide to buy a $5 permit and go cut down our own Christmas tree, we need to make sure we take along a tape measure!!! Our beautiful 11 FOOT tree didn't look nearly as tall out there in the woods! #rearrangeallthefurniture
It's a little early for us to go get our tree, but remember last year?! 🙂 The tree is all set up, but we haven't decorated it yet. We are going to add the lights Friday night to turn on the next morning for Santa Lucia Day (Lucy means light!) and then add all our ornaments and decorations on Gaudete Sunday!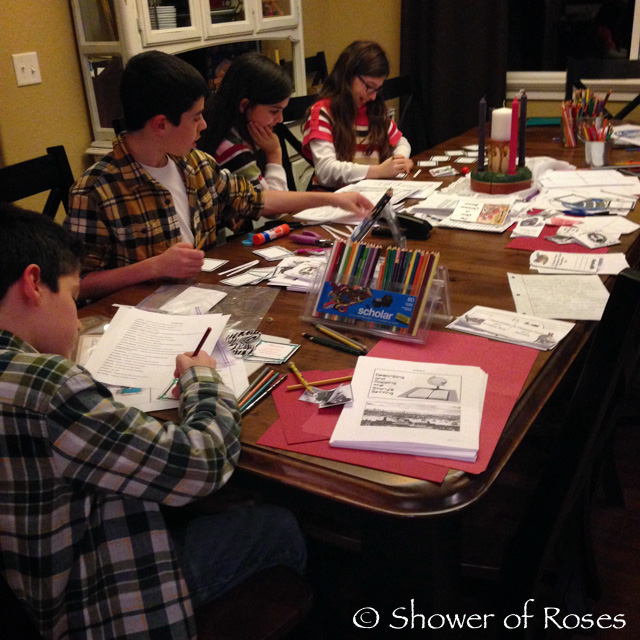 The older kids are really enjoying their literature study of A Christmas Carol! Last week they all wrote biographies on Charles Dickens and started studying some of the vocabulary. Today we discussed the characteristics of a narrative story, inferences, the setting, characters, and they started rewriting a scene from the story in their own words. They are excited to be working on a Lap Book again!
For all those who have asked: We are using most of this Lap Book. It's pretty extensive. I'm not sure if we will be able to finish it before we go see the play on the 20th with everything else that has been going on plus two birthdays next week, but at least we've gotten started. I'm also reading the story aloud, we've listened to the audible version, and we are also incorporating this new picture book about about The Story Behind A Christmas Carol.