… on All Souls Day!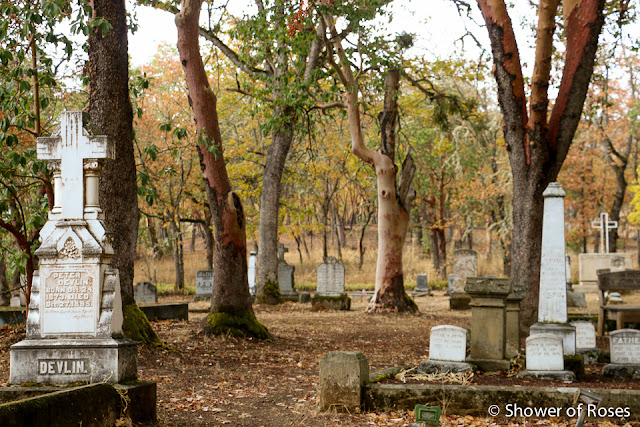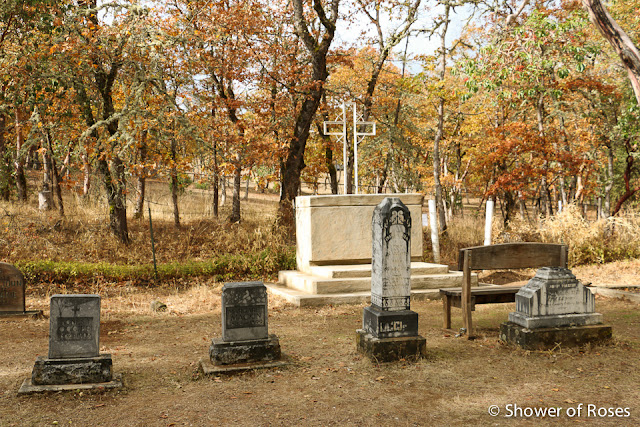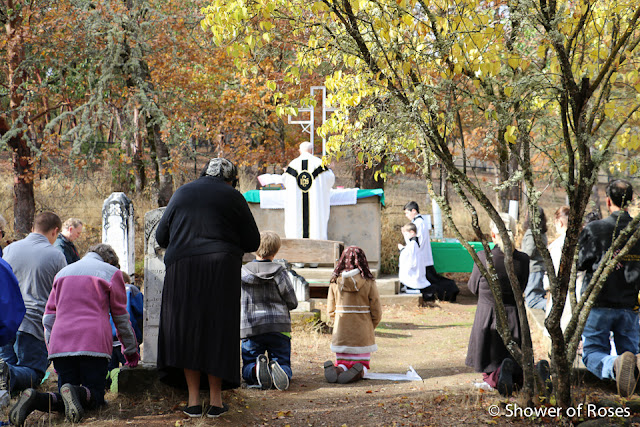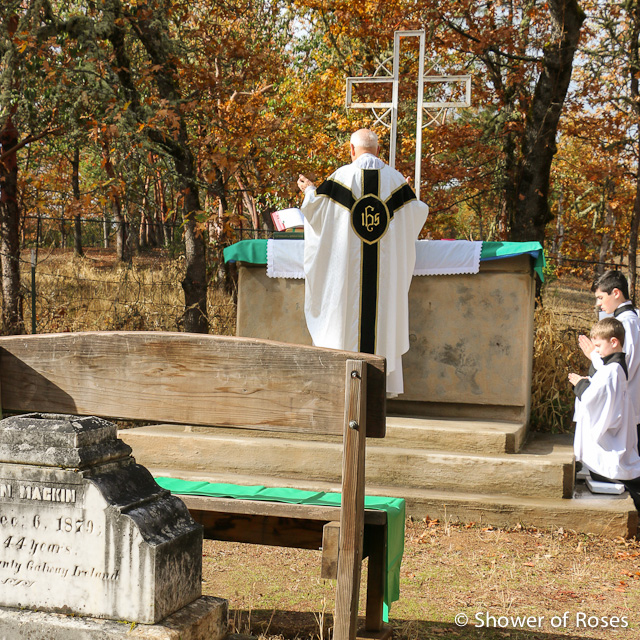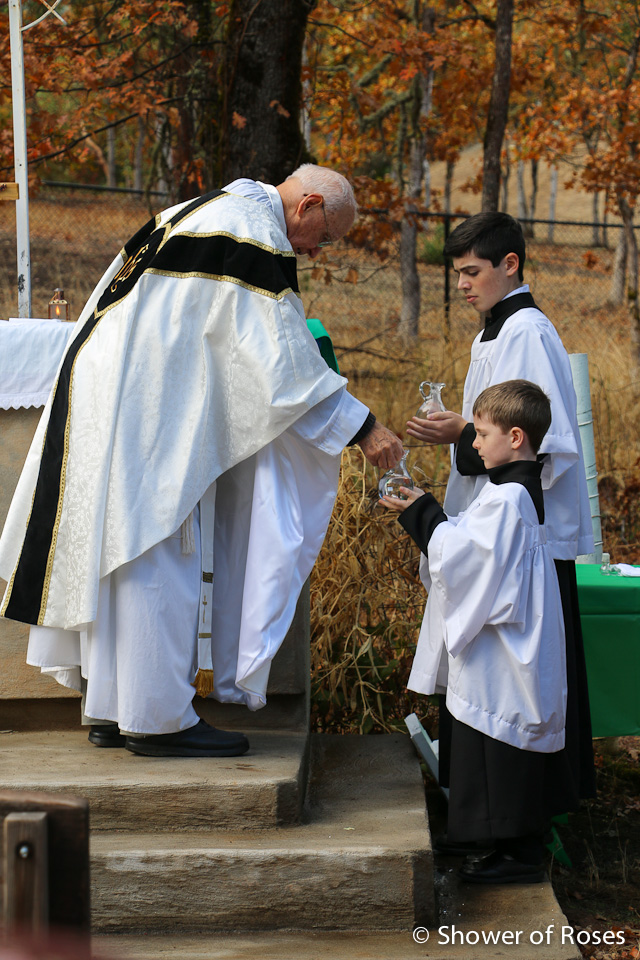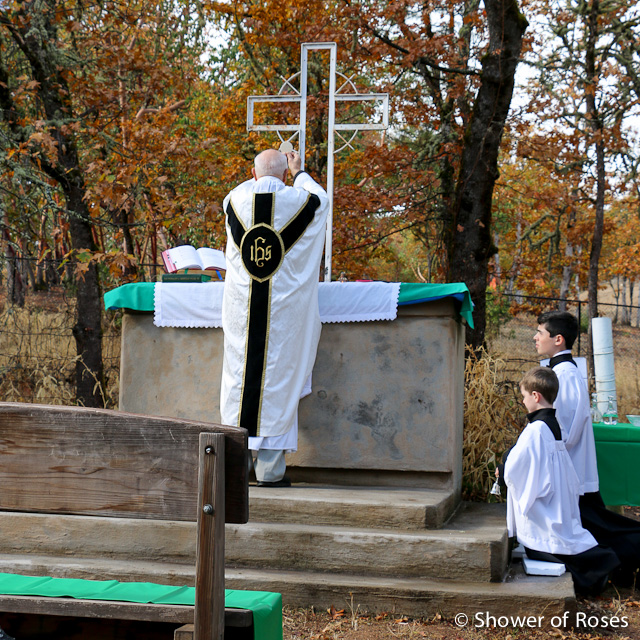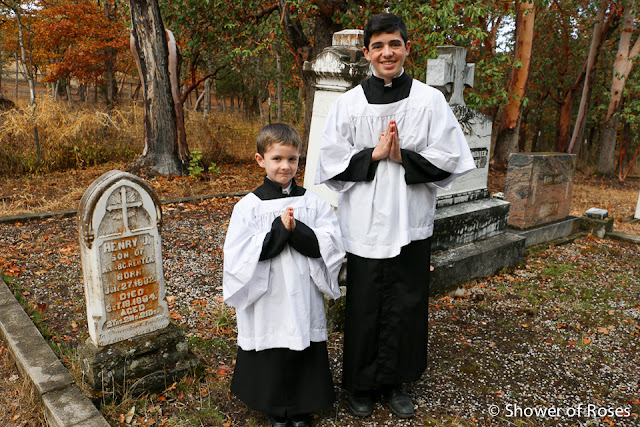 The rain let up just long enough for our annual All Souls Mass in the Catholic section at the Historic Cemetery this morning… It always does! Today marked the 10th year in a row that Father Carmelo has offered this beautiful Mass. Our oldest son has served every year! (I don't have pictures from 2006 here on the blog, but you can
see pictures from our 2007 Mass here
.) A few of our children ended up needing to stay home this year due to colds and an awful poison oak breakout, but Snuggles was very excited to borrow Ranger's (rather large) surplus and serve alongside his oldest brother this year!
Eternal Father, I offer Thee the Most Precious Blood of Thy Divine Son, Jesus, in union with the masses said throughout the world today, for all the holy souls in purgatory, for sinners everywhere, for sinners in the universal church, those in my own home and within my family. Amen.