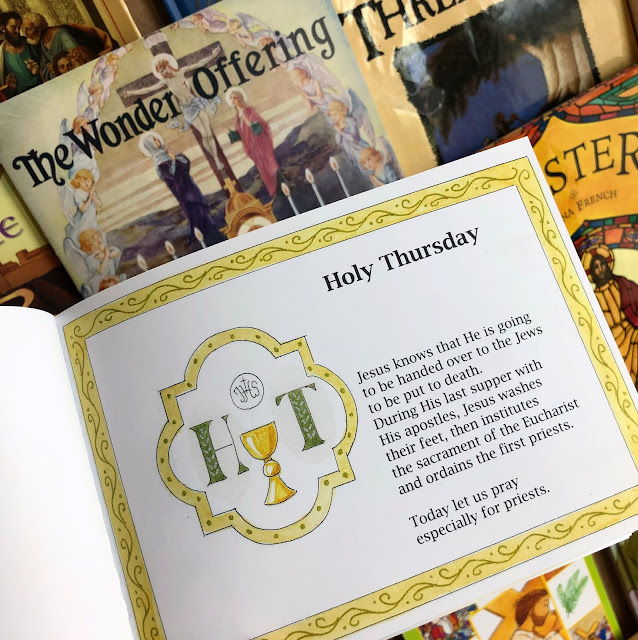 My Holy Week Missal • The Wonder Offering
Back in 2009 we had our first Lenten Tea on Holy Thursday which eventually evolved into an annual Lenten Dinner on either Holy Thursday or Palm Sunday, depending on the year. We have a second on wither Good Friday or Passion Sunday as well. These have definitely become a favorite Lenten tradition in our home. I wasn't expecting to have everyone home this Holy Week and Easter, so that is definitely an unexpected blessing that has come out of this whole quarantine and stay-home orders. I'm treasuring this extra time with our whole family all together.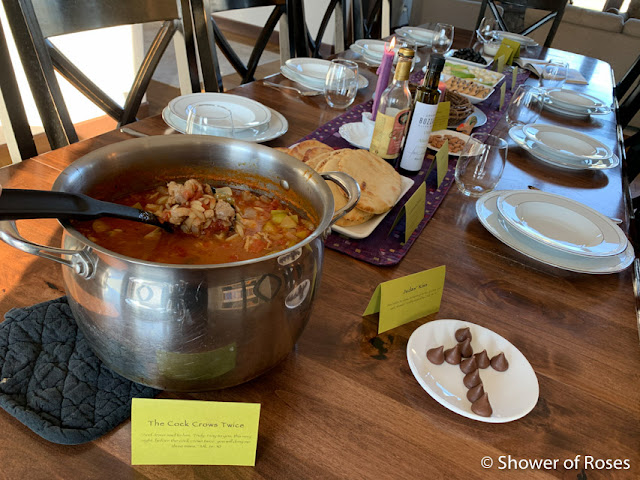 I picked up a can of Hearts of Palm from Trader Joe's to slice and serve…
along with some avocado slices to garnish the soup.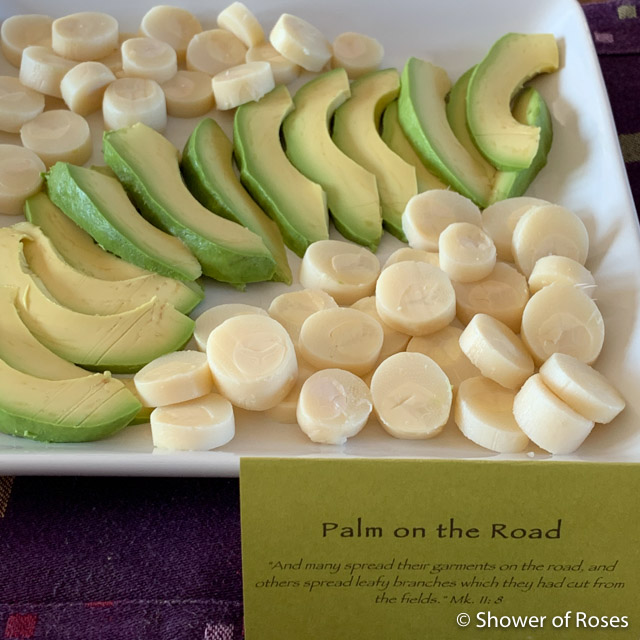 "And many spread their garments on the road, and others spread leafy branches which they had cut from the fields." Mk. 11:8
"And truly, I say to you, wherever the gospel is preached in the whole world, what she has done will be told in memory of her." Mk. 14:9
~ Thirty Pieces of Silver ~
We rounded up thirty pieces of "silver" to donate.
"Then one of the twelve, who was called Judas Iscariot, went to the chief priests and said, 'What will you give me if I deliver him to you?' And they paid him thirty pieces of silver." Mt. 25: 14-15
Technically Naan is a leavened bread… but I had picked up a couple packages on my last shopping trip and package it's perfect to serve along with the Chicken Curry Soup.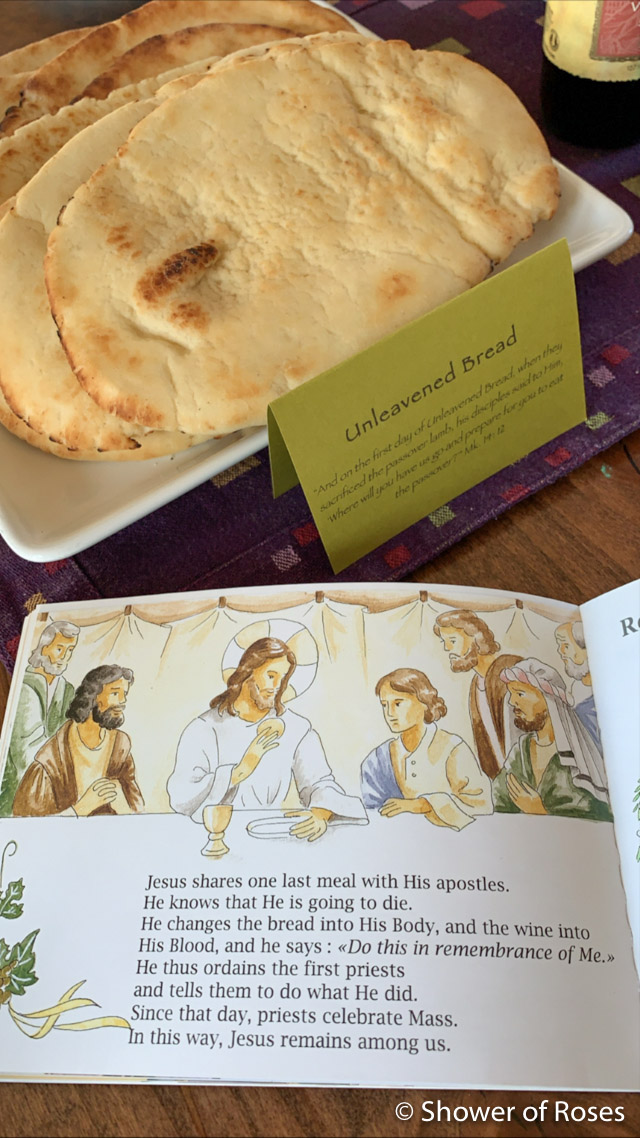 "And on the first day of Unleavened Bread, when they sacrificed the passover lamb, his disciples said to Him, 'Where will you have us go and prepare for you to eat the passover?'" Mk. 14:12
This year's Mount of Olives was a couple cans of Black Olives.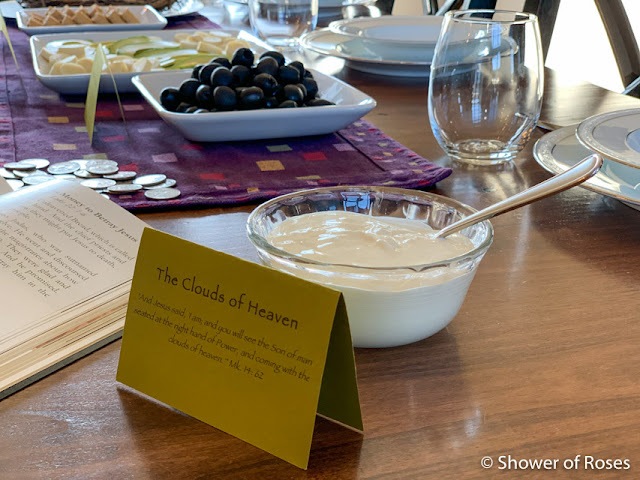 "And when they had sung a hymn, they went out to the Mount of Olives." Mk. 14:26
I had homemade chicken broth in the fridge and used it along with chicken thighs to make Chicken Curry soup. I hadn't made this particular recipe since 2014 and everyone loved it.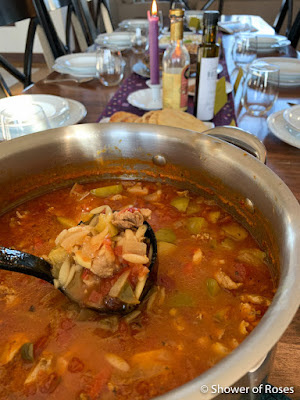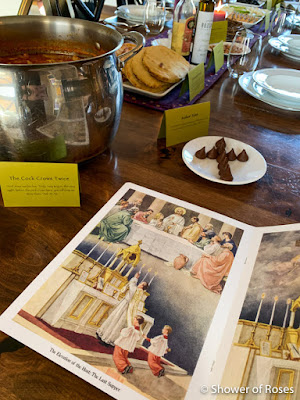 Picture book in right picture: The Wonder Offering
"And Jesus said to him, 'Truly, I say to you, this very night, before the cock crows twice, you will deny me three times.'" Mk. 14:30
A box of Fig Newton's that I had purchased for St. Joseph's Day, but never did use, was an easy addition for the Gethsemane Figs.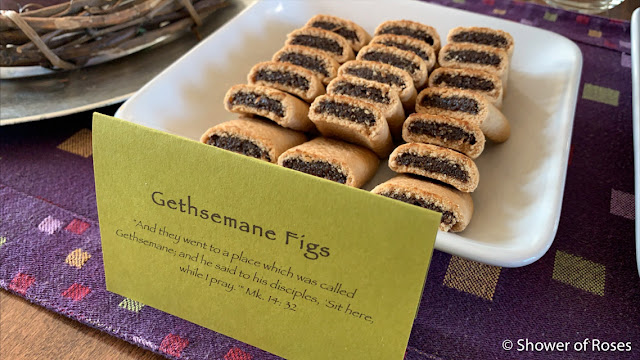 "And they went to a place which was called Gethsemane; and he said to his disciples, 'Sit here, while I pray.'" Mk. 14:32
One Hershey Kiss each to represent Judas' Kiss.
"And Jesus said, 'I am; and you will see the Son of man seated at the right hand of Power, and coming with the clouds of heaven.'" Mk. 14:62
… salted almonds.


"And immediately the cock crowed a second time. And Peter remembered how Jesus had said to him, 'Before the cock crows twice, you will deny me three times.' And he broke down and wept." Mk. 14:72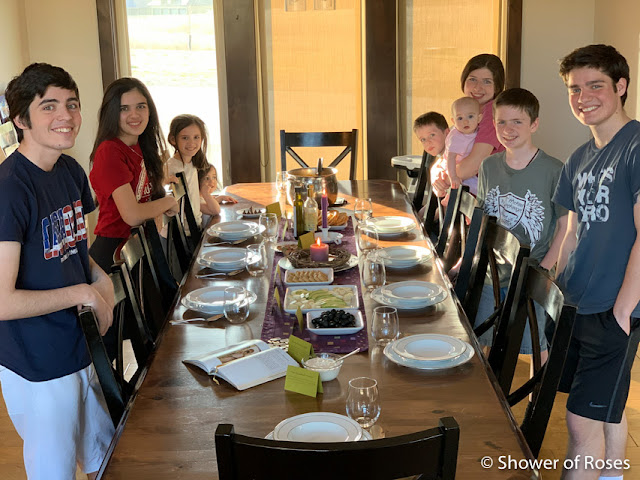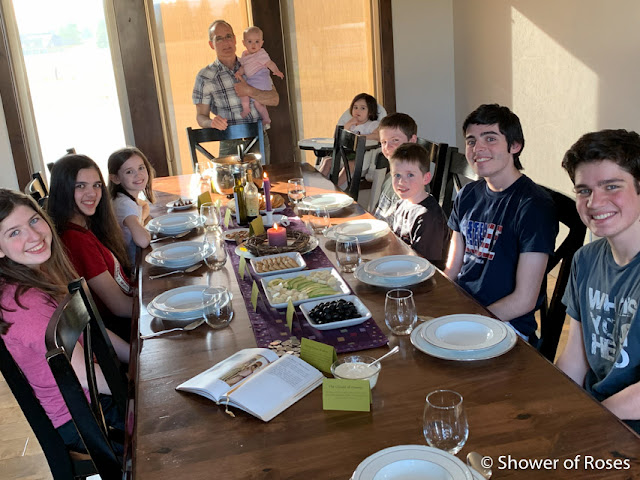 **Our college boys haven't had their hair cut since Christmas break…
It needs to happen one way or another before Easter!
(You can download my document for our card stock signs with Bible verses over at Dropbox.)

You can scroll through all our past Holy Thursday Lenten Dinners here.