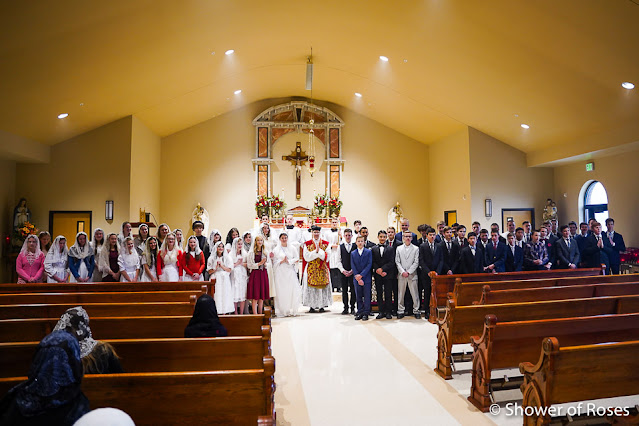 This weekend, on November 14, 2020, our 15 year old daughter (along with over 50 other teens from our parish) was Confirmed in the Extraordinary Form by her uncle who had been delegated and given facilities by the bishop! That makes four sacraments now (Baptism, First Confession, First Holy Communion, and Confirmation) that she has received from her uncles!
Three years ago,
when our eldest three were Confirmed,
we had hoped and prayed that someday our other children would also be able to also receive this final sacrament of initiation in the ancient rite and we are so very grateful to now be parishioners here at St. Joan of Arc. God is good!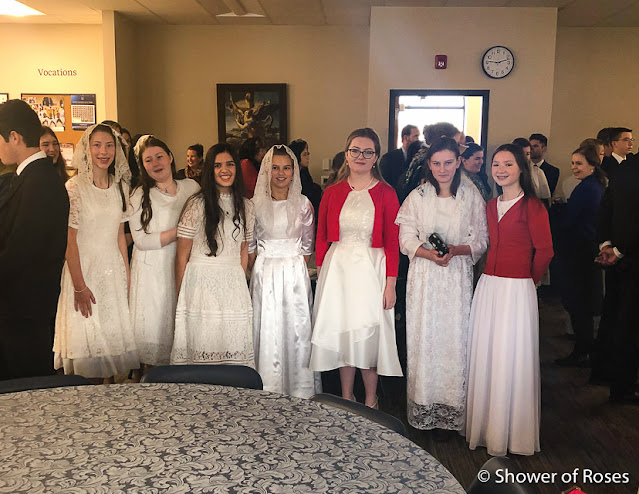 We weren't allowed to take pictures during the Confirmations. There was a photographer though so we are looking forward to seeing those pictures! Holy Mass followed the Confirmations.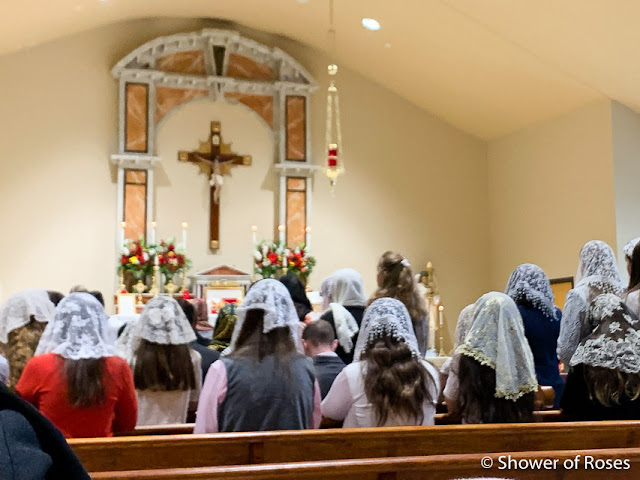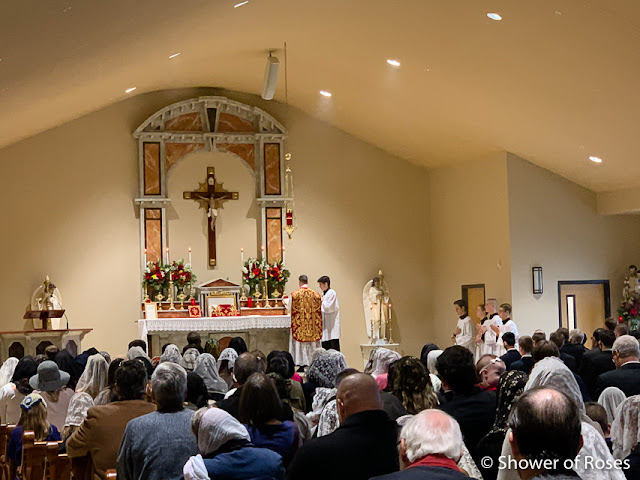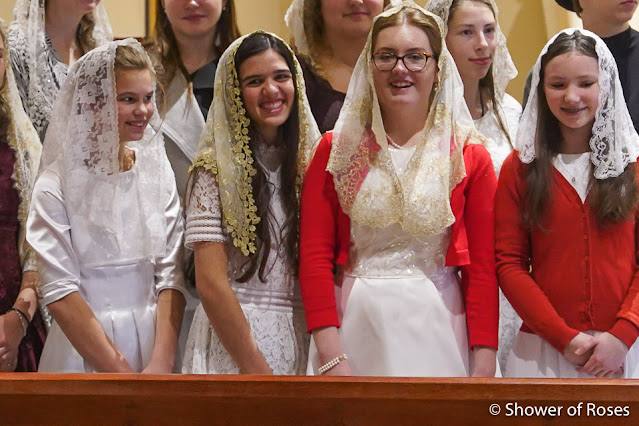 Afterwards I went looking for her, to congratulate her, give her a hug, and try and take a picture of her with her dear sponsor… I found her in the corner of the church praying. She has such a beautiful soul. Please offer a prayer for her and for all these great young Catholics!
I didn't have time or energy to bake a cake, but I did make a topper for her cheesecake!