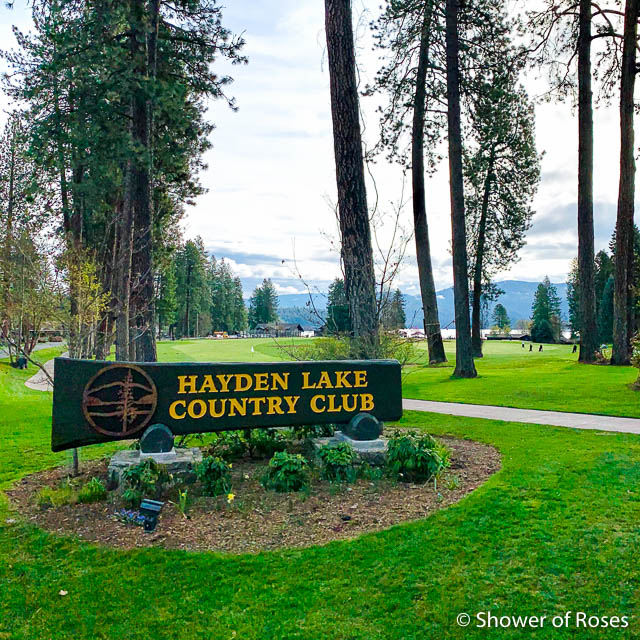 High school golf season is in full swing up here in North Idaho! With it being our daughter's senior year I have been trying to sneak away to watch some of her tournaments. Sean and I were both able to drive down to watch her play at University of Idaho last week and at Coeur d'Alene Public on Monday. Yesterday "Rose" and I drove her out to Hayden Lake Country Club and were able to watch her whole round.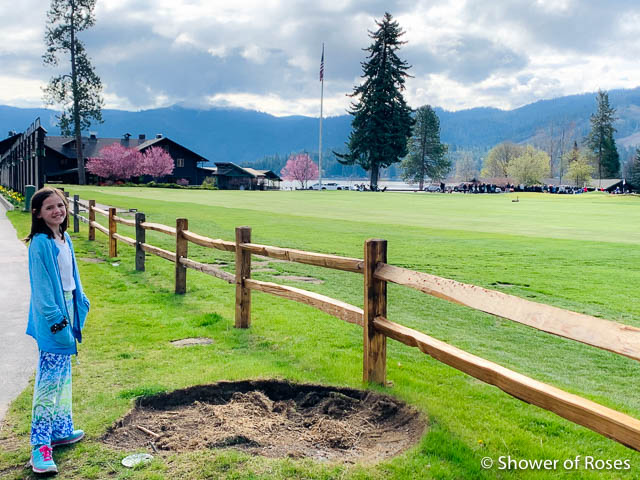 Her first tournament of this season was actually her first full round of golf since
Regionals 2019
…
Last year the school shut down on what would have been the day of her first varsity tournament of junior year and we just didn't get her out to practice or play at all last summer.
She also started this season with a knee injury (possibly from a sledding accident in February?) and following her tournament down at University of Idaho last week I took her in to see an orthopedic specialist.. He suspects that it's either her meniscus or ACL and we have an MRI scheduled for next week. In the meantime, he did say she could continue to play. It isn't hurting too much, but does "slip in and out" which has been causing stability issues and soreness… Please say a prayer it isn't too serious!
We've teased her that this is what she gets for joking about being envious of all the attention her younger sister got last summer when she dislocated BOTH knees (separate injuries) and went through months of physical therapy…
Anyway, despite her knee issue and lack of practice the past two years, she ended up setting a new personal low score! She shot a 91 (on the par 72 course) cutting off 5 strokes from her previous low!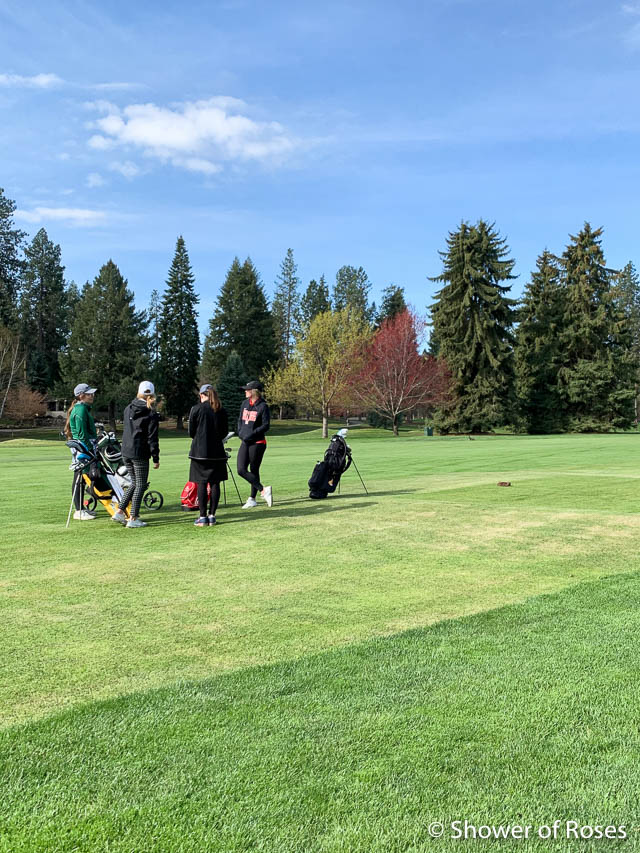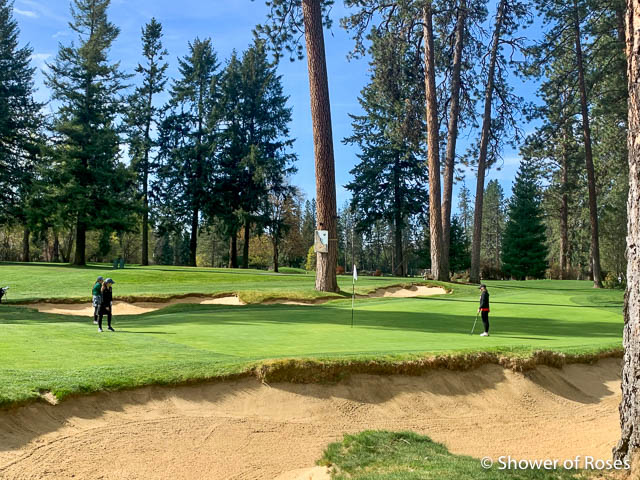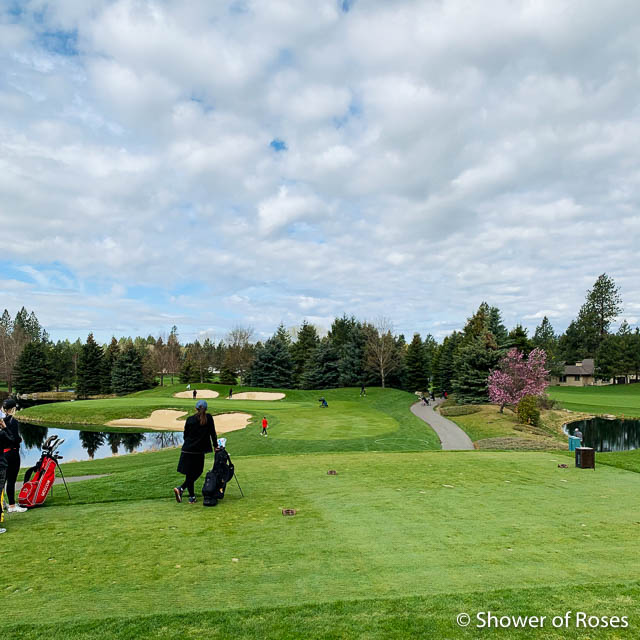 Hole #4 looked so intimidating to me… She played it safe and ended up just to the right of the green, ending up with a one over par for the fourth hole in a row.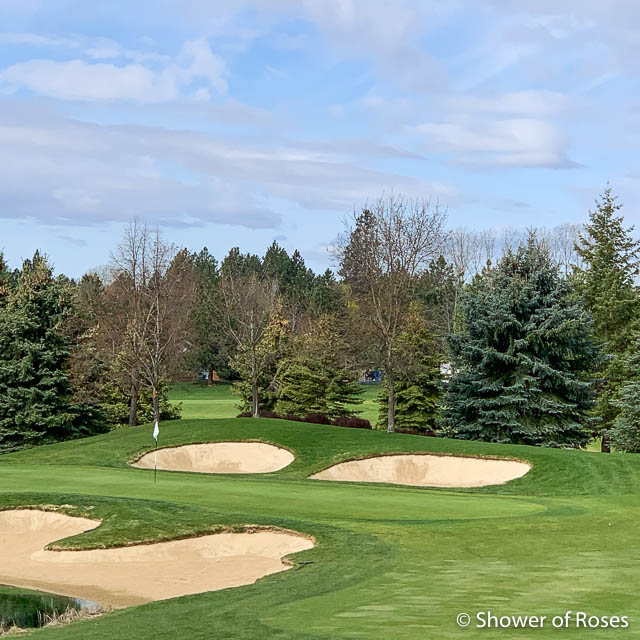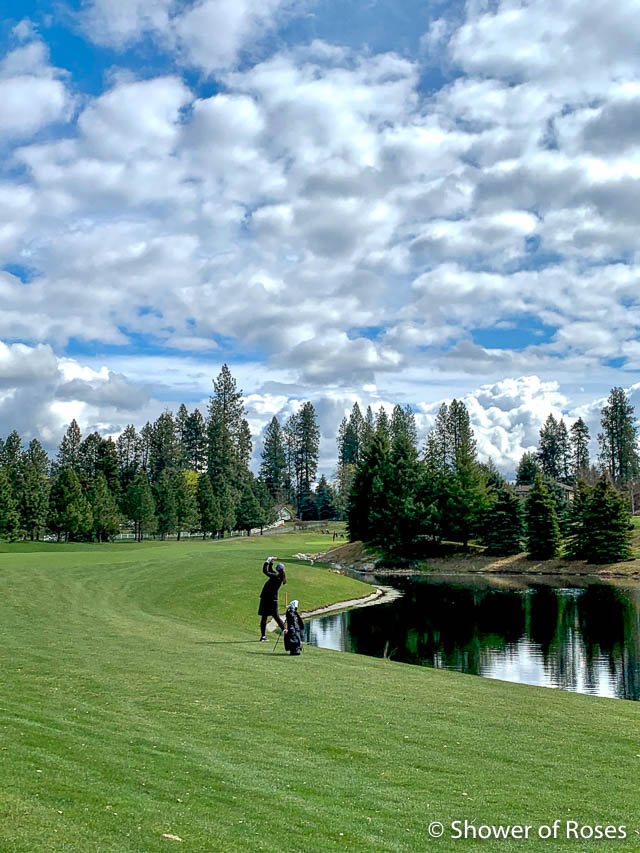 This hole was her biggest challenge, costing her an extra two strokes, ending up in the water twice before dropping a ball where her previous two balls entered the water. She made up for it with an amazing putt, but still scored 7 on the par 5. She is still venting about how she played this hole! lol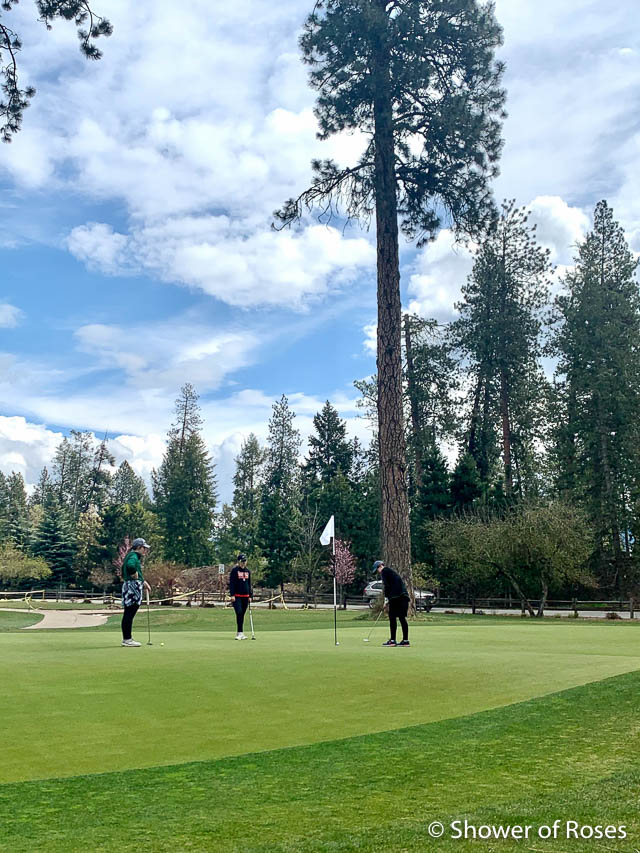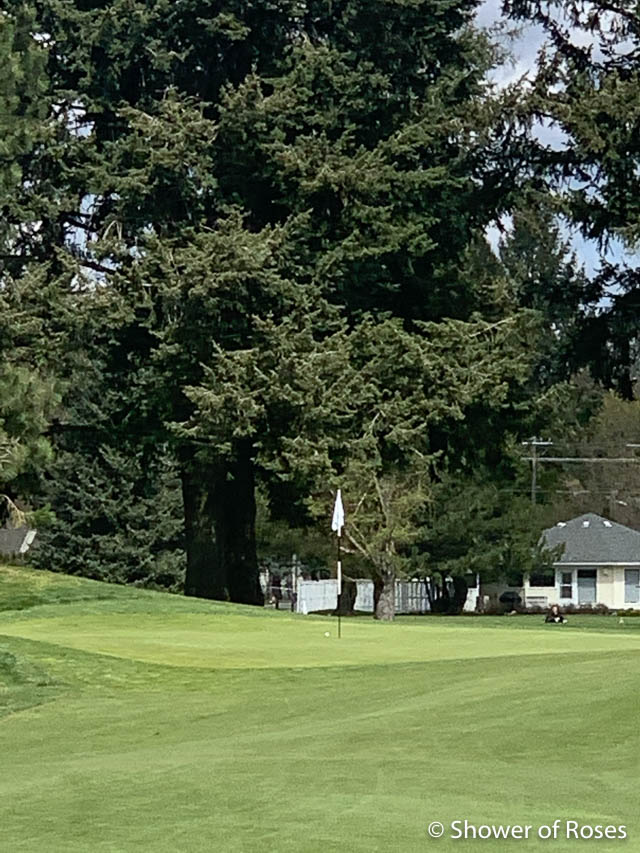 I seriously thought for a second that she might get a hole-in-one on the hole above!
She putted once for a birdie on this par 3.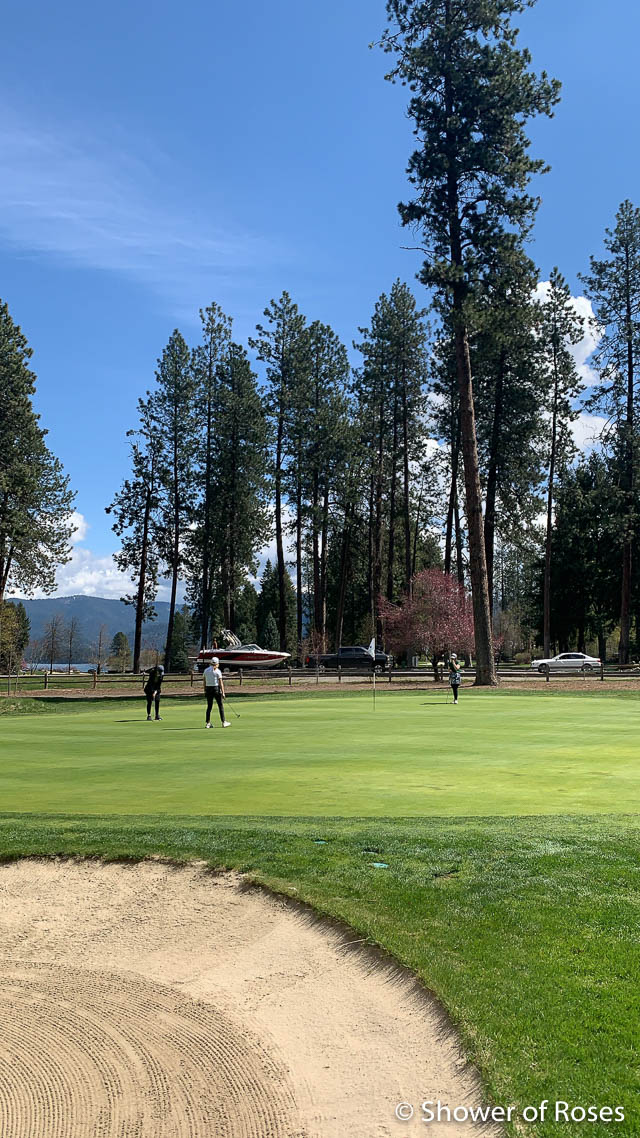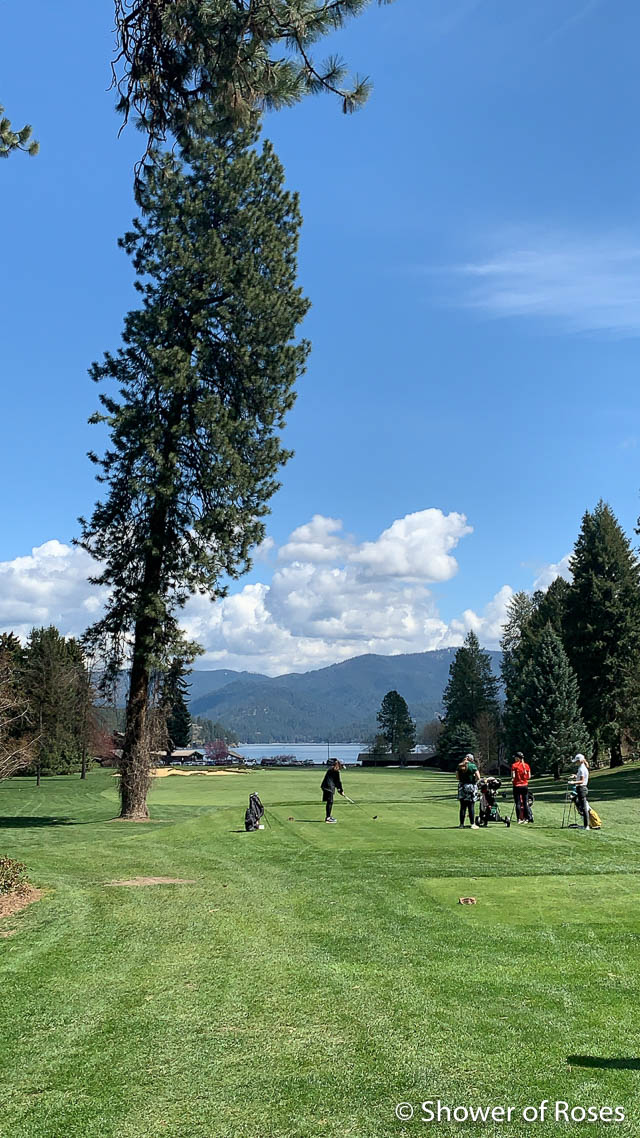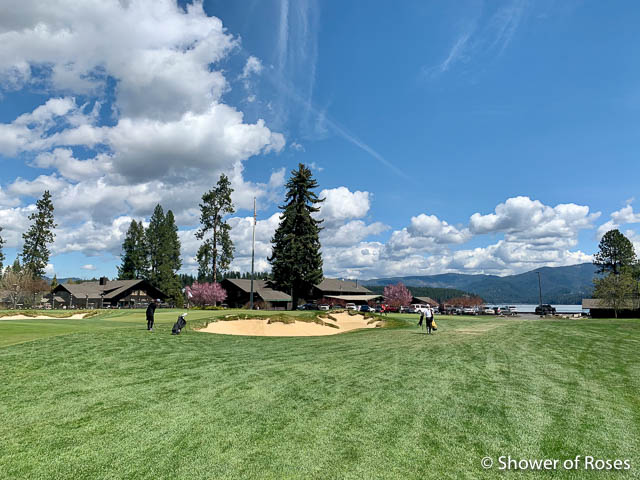 It was such a gorgeous day, perfect for logging 5+ miles of walking and watching golf!
After she finished we ran over to Panera to get her some lunch and then next door to Avondale Golf Course, where the guys were playing, to see all the posted scores.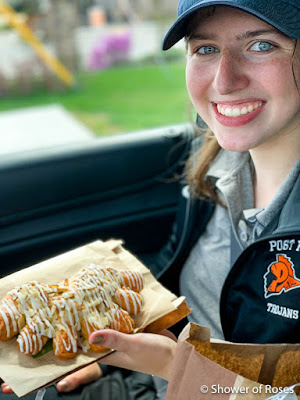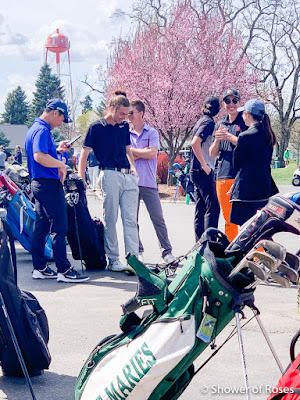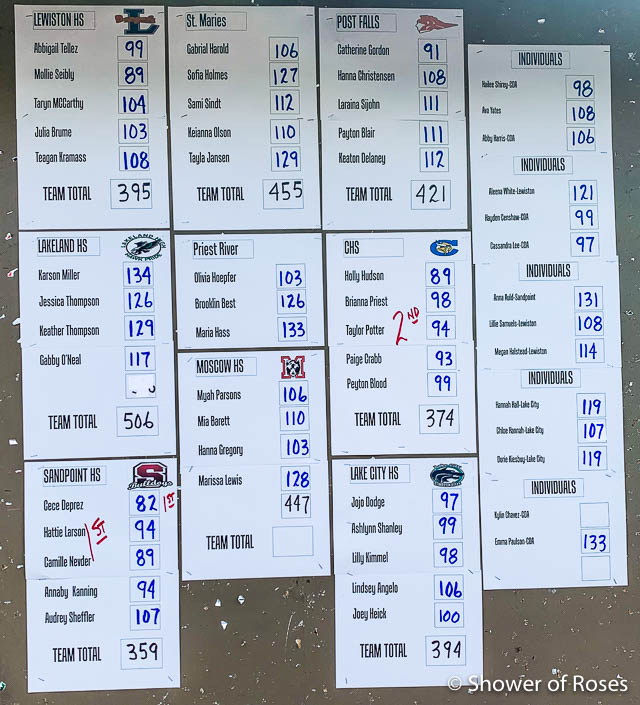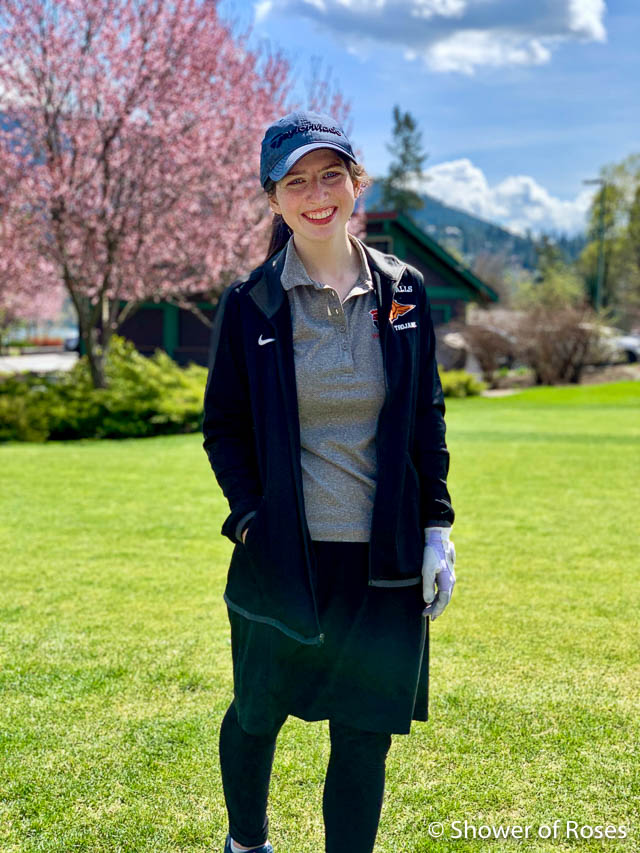 She'll have another tournament next week and one more the week after before Regionals on May 10th. Her high school years have flown by… So hard to believe she'll graduate next month!