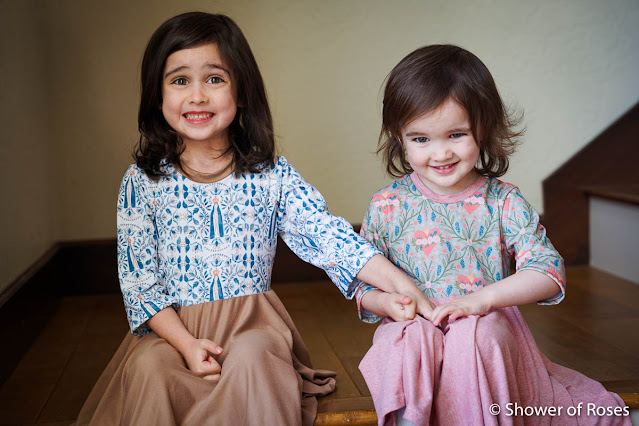 We've always loved the dresses and skirts from
Miriam Rose & Co
! Our baby girls have actually been wearing beautiful clothing made by Sharon, starting with her baby gowns, since they day they born.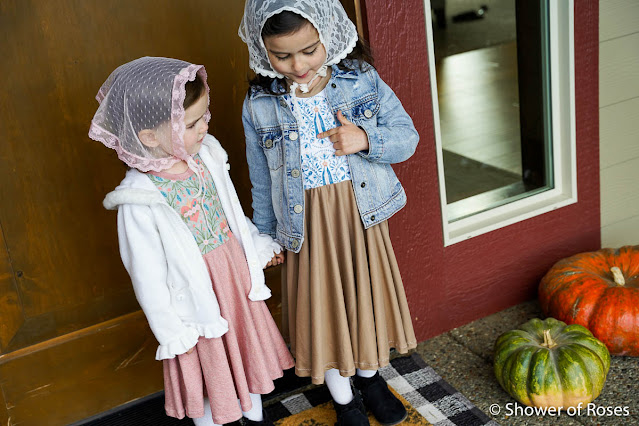 They were so excited to have two new dresses to wear to Mass this past Sunday!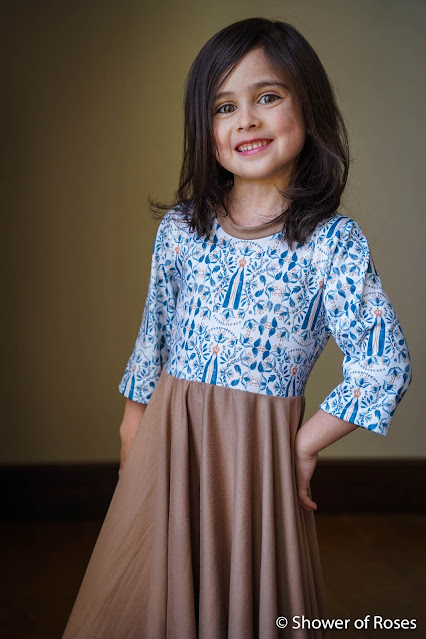 (And where did my baby go?! She looks so much older all of a sudden…)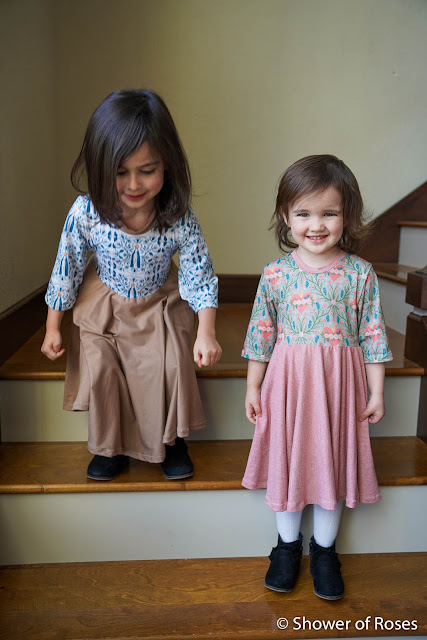 (The colors are perfect for each of them, with soft pink for our youngest! )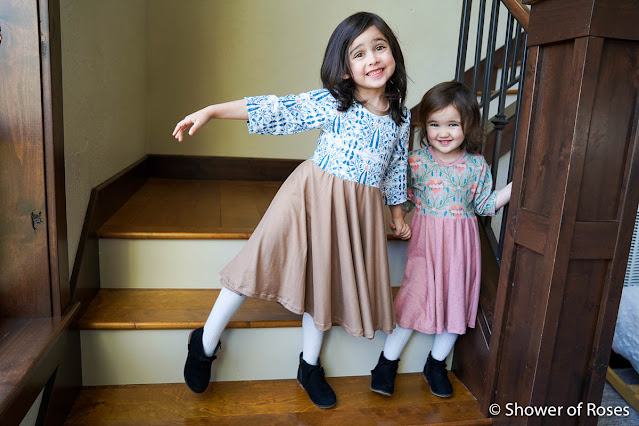 I'm so happy to see
her shop open again
and have a couple darling new dresses from her for our little ones. Christmas is coming up fast so, if you want anything made for this year, now is the time to place an order. I even have a coupon code to share with you all!
SHOWEROFROSES will get you 10% OFF