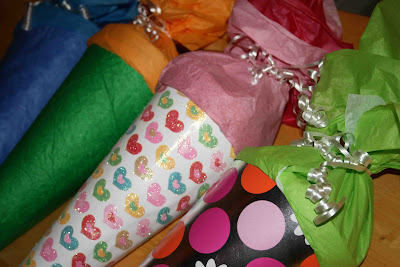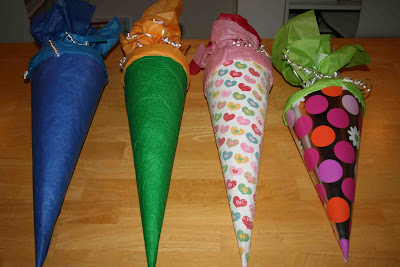 I used a combination of this and this tutorial and they were quite easy to make.  I especially liked using the wrapping paper on the Schultütes for the girls, they turned out so pretty!
We are now as ready as we are going to be (It just isn't possible to be totally ready, is it?), for our first day of school tomorrow, and my children are finally excited!   They have been begging all week to postpone school "just one more week."   Not any more! 😉
When do your children begin school for the year, and do you have any back to school traditions?  I think this just might be the start of one in our home.