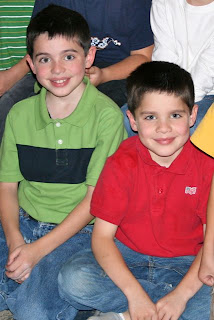 When my boys were younger (ages 6 and 4 1/2) they joined a Blue Knights Club for a couple years which they LOVED and looked forward to each month. However, last year, there wasn't anyone to organize and keep it going. I had my own hands full with my new Little Flowers group and, with Hubby's schedule, it was too much for him to commit to as well, so the boys took a year off.
I can't tell you how excited the boys (and I!) were when another mom in our home school group decided to start another group!
Last night was their first meeting and they had a great time. They came home with their list of assignments (at nearly 9pm last night) ready to get started right then on completing them before their next meeting, next month. I am so pleased to see their self-motivation, what a difference a couple years (and being able to read!) makes.
I stayed home with our younger children so that Hubby could attend with the boys.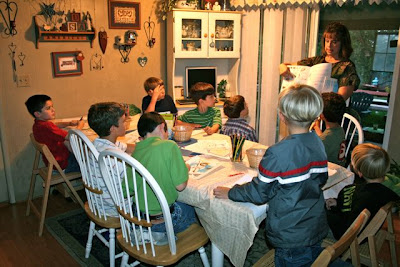 It looks like the boys are going to have a WONDERFUL year!