Since I only posted pictures of the boys' closet earlier today, I am back with a few pictures of the rest of their new room.
Here is how it looks from the doorway.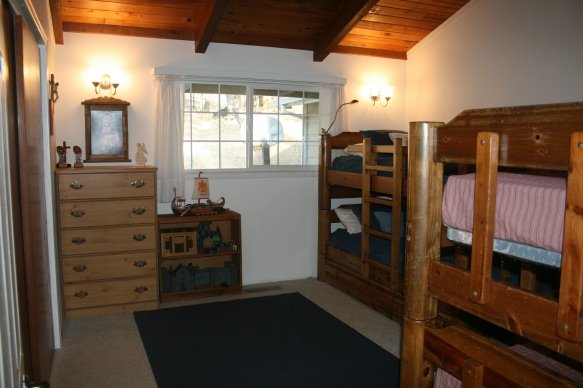 The bunk beds were given to us a few years back by my parents. They had been my brothers. If you look close you will see all sorts of carvings in the wood, but that just gives them character, right?! We decided to go ahead and set up both sets, even though only Captain and Rascal are in the room right now. More than likely Snuggles will be joining them soon.
On either side of the closet door we hung their icons and crucifix, as well as their Sacred Heart picture above the dresser.
In between the beds is a little nightstand, which use to belong to their daddy when he was a child, and we hung their Grandfather's Navy memorabilia above, which was given to Captain.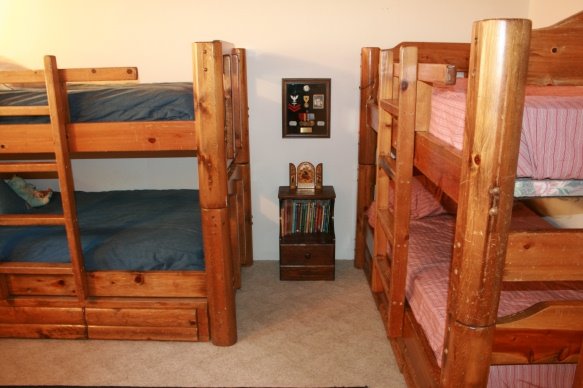 I still need to find comforters for the other two beds. I don't think I will be able to match the denim ones I have but I am hoping to find something that will compliment them nicely. Any suggestions??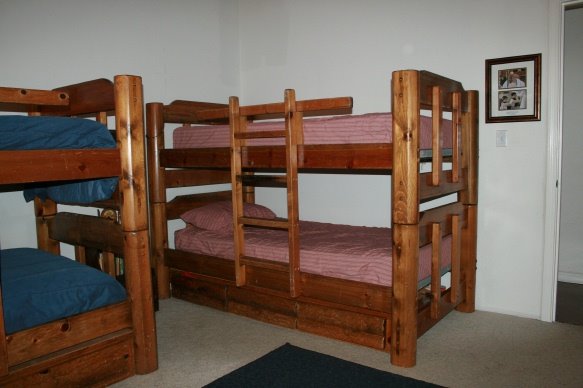 I also have quite a bit of wall space above the beds. (This particular wall still needs to be painted, and has since we moved the door to it's current location when we added on to our home.) I was thinking that it might be fun to paint just this wall a different color, but I'm not sure.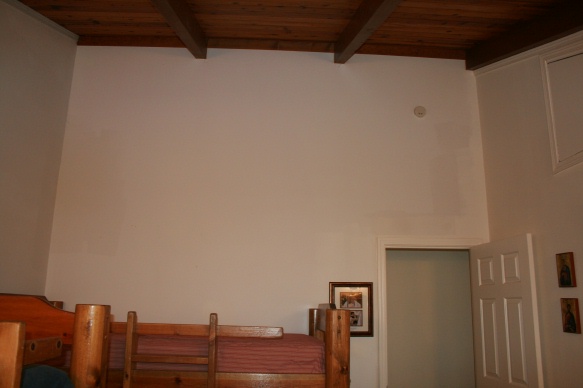 The boys would also love to have a print of "The Prayer at Valley Forge" and also one of "The Flag Raising on Iwo Jima" to hang above their beds too… I'm going to have to start watching for those.
The boys are really enjoying their new,
organized and simplified
, room! The drawers, under the bunk bed closest to the rug, have been used to sort some of the toys that aren't in their closet: Cars, G.I.'s, and Playmobil. They have been setting up either their castle or coliseum each day and having battles against each other. (Today is was the "Rebs vs. Redcoats." And yet, they are able to pick it all up when they are done so much easier than in the past. Yay!!!