Last night, between 5:30-6:00 p.m., I was preparing dinner in honor of St. Monica and St. Augustine and looking forward to our weekend. My husband had just finished his 40 hours for the week and would be home soon. The phone rang and it was Hubby saying that he had just been given a fire assignment (the first for this year) and would be leaving for California in the morning…
Well, Twinkle Toes turns six on Sunday. This year it was just going to be our family (she'll have her big birthday party with friends next year, for her 7th birthday), so we were thinking of driving to the coast on Saturday and then having her requested "cowgirl" themed party on Sunday afternoon. … sigh… I was so sad that Hubby was going to miss yet another birthday!
We usually always celebrate birthdays ON our children's birthdays, but we decided, this time, that I would throw a cake in the oven and we would have a little birthday celebration before he left! (That way he could also see her open the gift we were so excited to give her!) So as dinner was simmering on the stove, I quickly baked a cake. I was so excited to have a reason to make Madeline's Gateau Chapeau after all! (Remember our recent Madeline Lap Book?)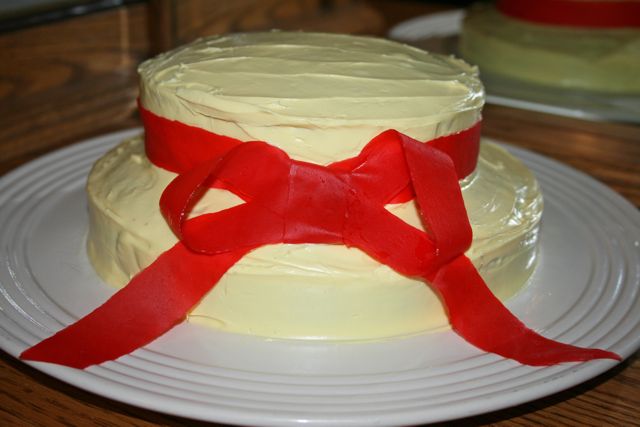 Twinkle Toes was
very
excited!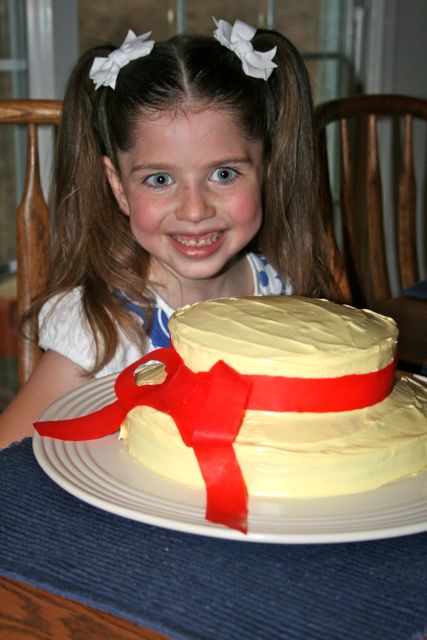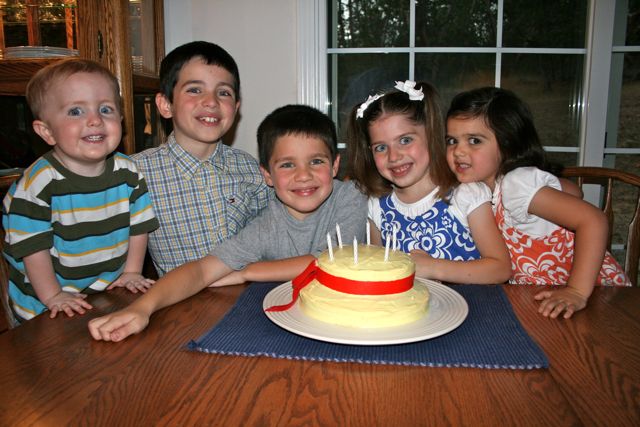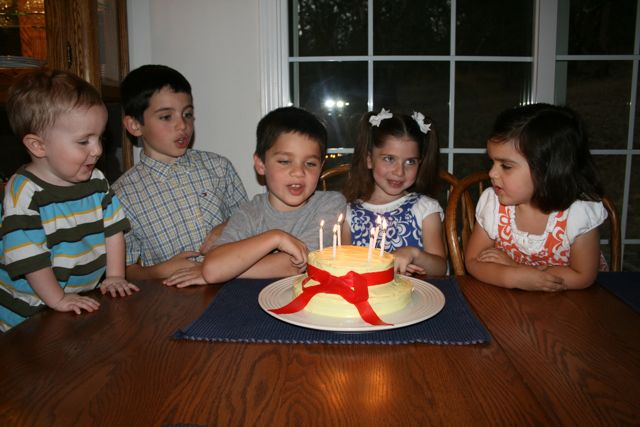 After the cake, we brought out her gift!
It was the
cutest
thing, watching her reaction as she opened the box.
As soon as she saw the cradle she sat down on the hearth and pretty much froze.
She was so excited!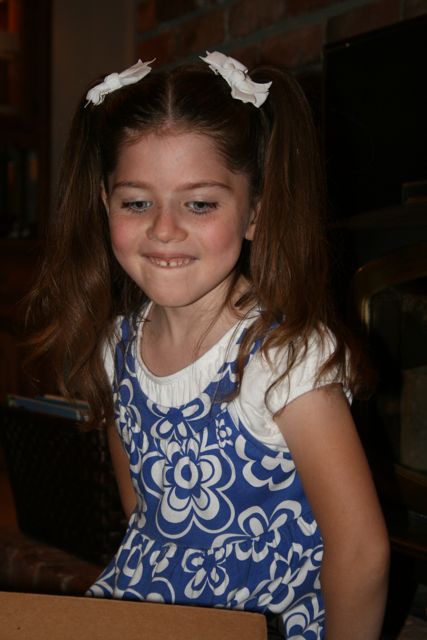 She then jumped up and ran to give her daddy and I a hug, before taking it out of the box!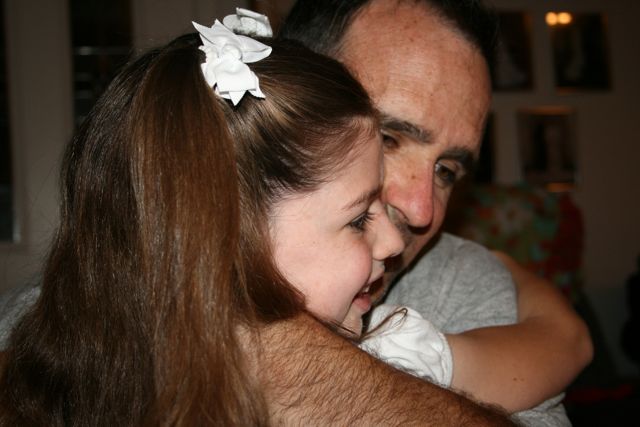 Then she was off to find a doll!
Oh! And Twinkle Toes wasn't the only one that loved the new cradle! 😉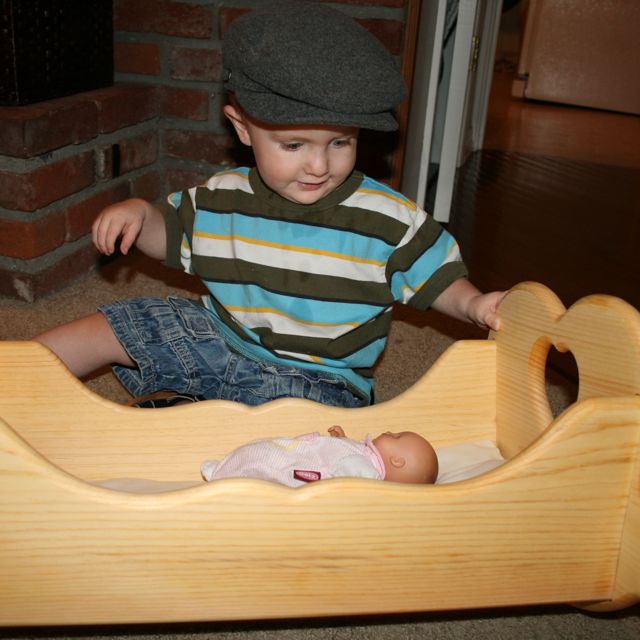 Well, very early this morning hubby had to leave, and I haven't spoken with him since. He wasn't sure if he'd be able to call during this assignment or not, due to the location. Rascal got up early to see him off with me, and had tears rolling down his cheeks as his daddy pulled out of the driveway. It is going to be a hard couple weeks…
In the meantime, I am still going to try to pull off a "cowgirl" party on Sunday for Twinkle Toes. I actually ended up asking a couple of her little friends (whom we saw at Mass and Benediction this morning) to join us. It will be nice to have a little bit of company…
Anyhow, I would really appreciate any prayers you can spare, for his safety. Thank you!!