This past week the girls worked on a Fire Safety Lap Book. We started the week with a Forest Fire Field Trip and then read lots of books on the topic before starting our lap book.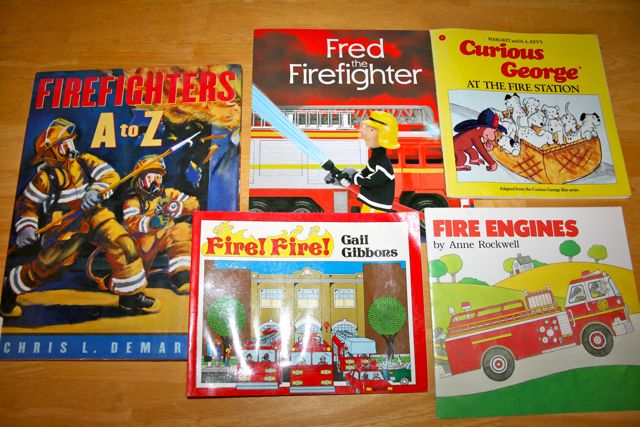 Books about Fires and Firefighters: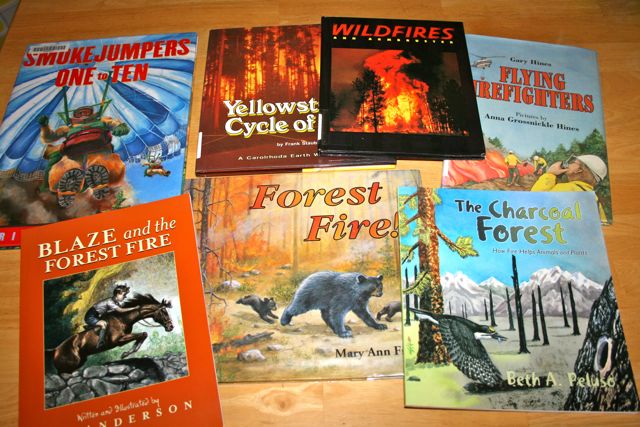 More Books about Forest Fires and Wildfire Firefighters:

For the cover of the Lap Book I just printed out the words Fire Safety — quick and easy! 😉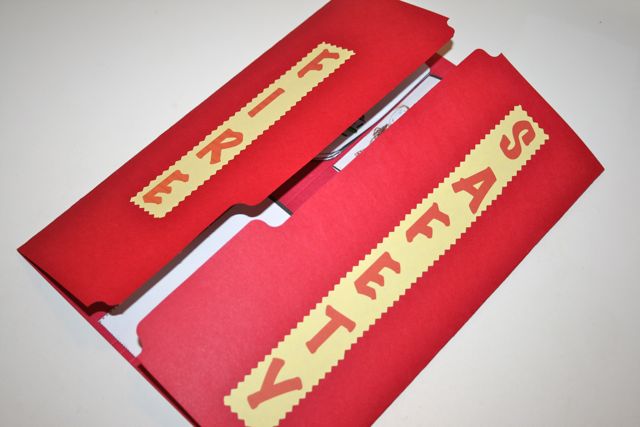 It was a simple Lap Book, but very effective. We discussed what to do when a fire starts in our home, escape routes and plans, meeting spot, our home address and phone number, fire alarms, what to do when on fire, how to treat burns, and more. Here is a picture of the inside of Twinkle Toes' lap book: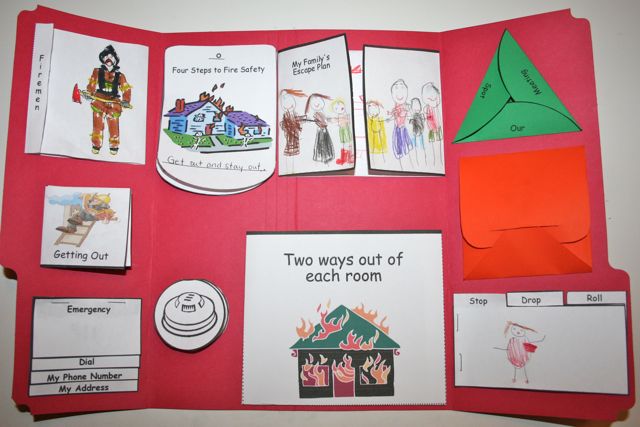 Here are links to the mini books we used from Homeschool Helper:
Smoke Detectors Circle Fan Fold – When should you change batteries and where should they be located?
Four Steps to Fire Safety – Write and illustrate the four steps to fire safety.
Two Ways Out Envelope – Show the two ways out of each room in your house.
Firemen Matchbook Fold – Name some tools that firemen use.
Escape Route Center Fold – Draw your family's escape route.
Meeting Spot Triangle Petal Fold – Choose your family's outside meeting spot.
Getting Out Flap Fold – Answer the questions about getting out safely.
Emergency Layered Book – Fill in information you need to know in an emergency.
Stop, Drop and Roll Indexed Tabs – Illustrate how to stop, drop and roll.
How to Treat Burns Envelope Fold – Describe how to treat minor burns.
Other Activities and Resources:
Fire Safety Word Search
Children's Fire Safety Activity Book (My husband brought these home from work.)
Forest Fire Prevention Coloring Book
It was a fun week and now my boys are asking when they get to do their own Fire Safety Lap Book!