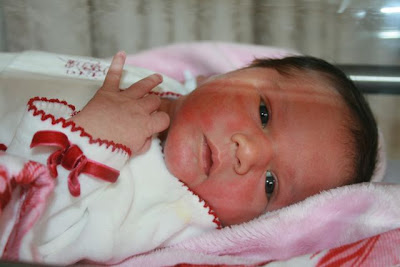 She was watching me from her bassinet right next to my bed…
The little outfit she is wearing was a gift from Elizabeth.
I just love it, and it fit perfectly for coming home!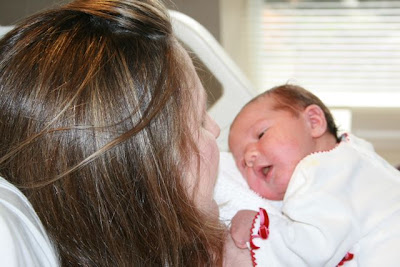 Isn't she precious!?! I am so enjoying holding her!
Even though it has only been 2 1/2 years,
I always forget how tiny newborns are, even at 8 pounds!
All ready to go home!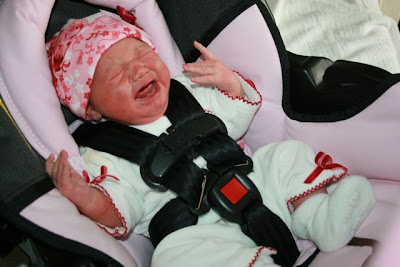 Apparently she wasn't as crazy about the pink and black car seat as I was…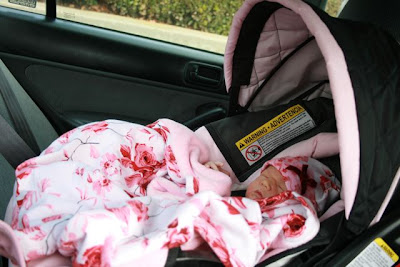 She did eventually calm down though, and we finally made it home yesterday afternoon, December 18th…
Personally, I thought "bringing a baby HOME" made a great