I am so happy with how the girls' bedroom turned out! It is so cute and girly!!!
I took some photos to post, but they hardly do it justice. I think it looks so much prettier in person. The girls were so excited and are really enjoying their new room.
Like the boys' bunk beds, the girls' bedroom furniture was also handed down to us from my parents. It had been the twins bedroom furniture, before my mom redid their room a couple years ago.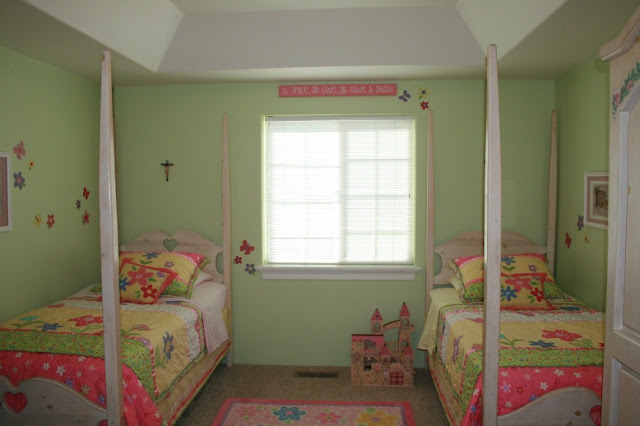 The crucifixes above the beds were favors from one of Hubby's brothers' ordinations, and blessed by the newly ordained "Uncle Father"!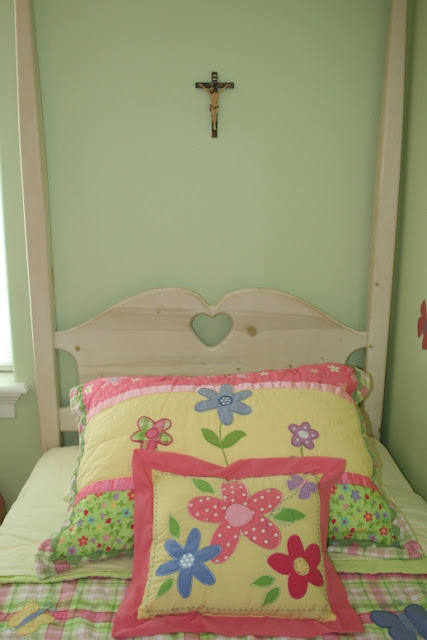 On the side wall, above each of the girls' beds, is their baby picture and some wall decals that matched their bedding. It was so much fun to decorate the room with the flowers and butterflies, plus they were inexpensive and moveable! (And Twinkle Toes LOVES
Butterflies
!)
~Twinkle Toes ~
~ Chiquita ~
I am also thinking about maybe hand-painting or stenciling their names near their pictures, but I haven't decided for sure.
On the floor in the middle of the room is a bright flowery
rug
.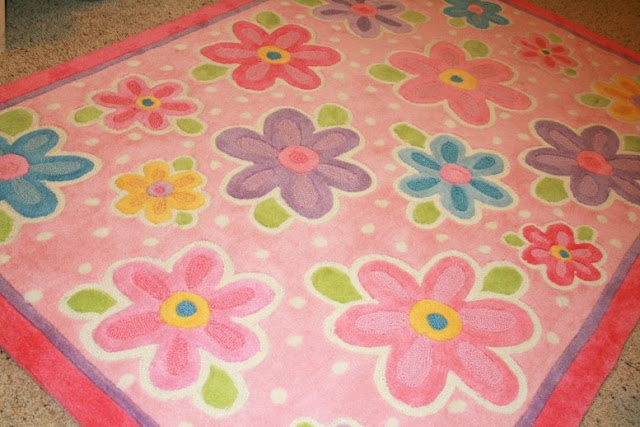 At the foot of Chiquita's bed is their bookshelf. There was a little hole already on the side so I ended up hanging Twinkle Toes' Carmelite Cross there for now, a gift from one of her Uncles.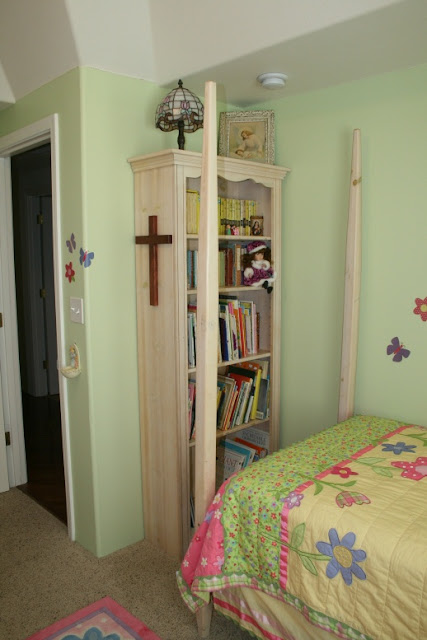 On top of the bookshelf is a darling picture hubby found at an antique shop, when he was still single, and a little lamp from my mom. So precious!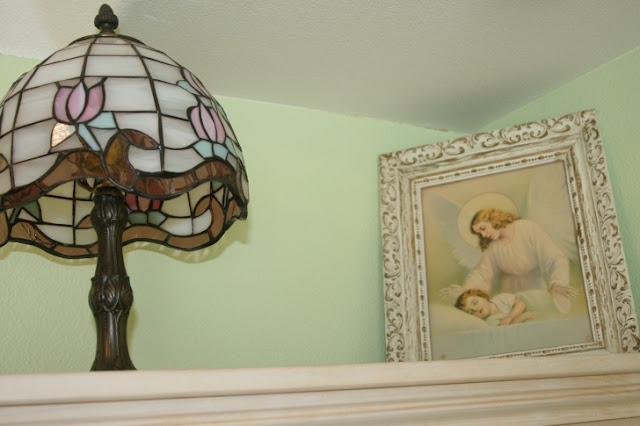 Here is a photo taken from the doorway. The armoire is at the foot of Twinkle Toes' bed and their little play kitchen is to the right.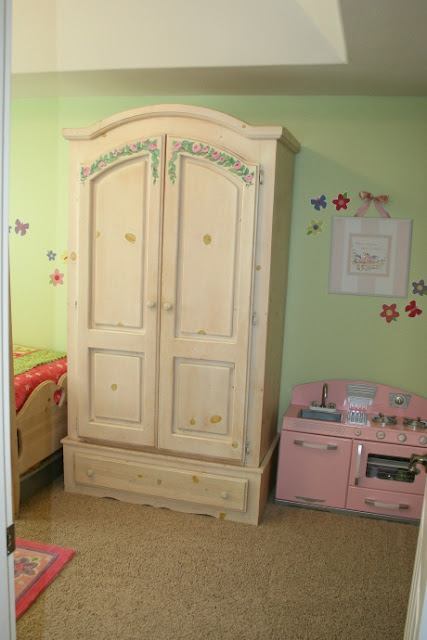 Just inside the door is this beautiful Holy Water Font, from Twinkle Toes' Godmother.
(Which reminds me, I still haven't hung the boys' back up in their new room…)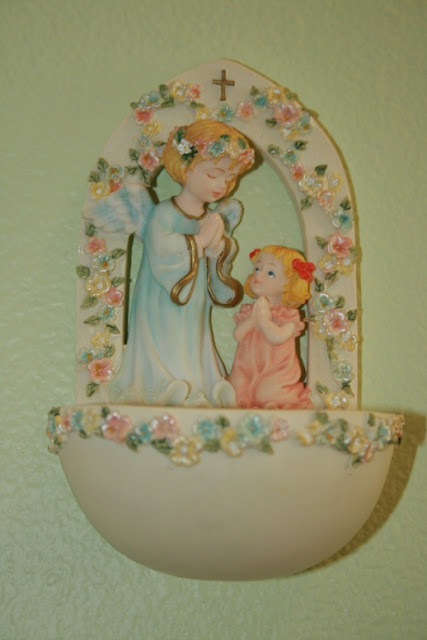 Here is the opposite end of the room, behind the door. Along the back wall is the closet organizer. I am thinking of possibly hanging a curtain on each side to cover their clothing, at least until we are able to add a wall and/or doors to finish the closet.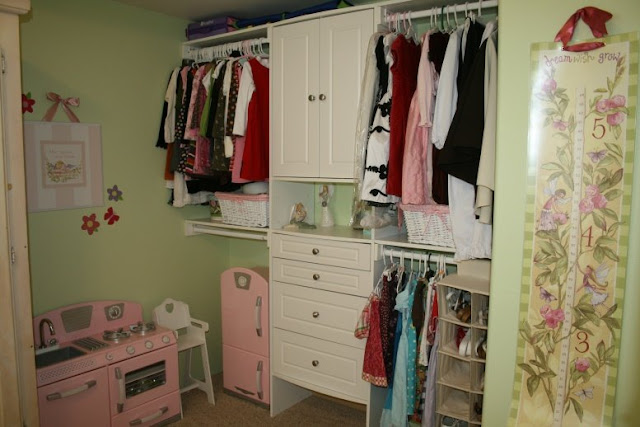 On the open closet shelf are two angels that were a gift from their
Great
Aunt Bridget, my dad's youngest sister and a WONDERFUL Aunt, on the day they were born. Aunt Bridget is the one that
always
takes care of our children for us when we are at the hospital welcoming a new little one.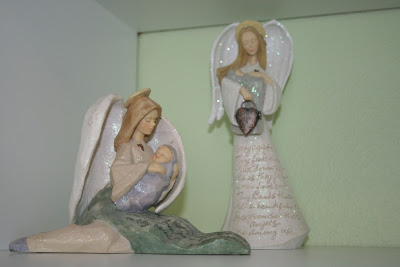 Also behind the door is a Fairy themed growth chart that was made by my own, very talented, Godmother!
I wish I could have gotten a better picture, it looks so much nicer in person!
Well, it is now bedtime for my girls and so I am off to read them a story and tuck them in for the night. Goodnight and God bless!
Update: I posted a picture of the new curtains
here
.