…for Captain's 9th Birthday!
~ Miniature Golfing ~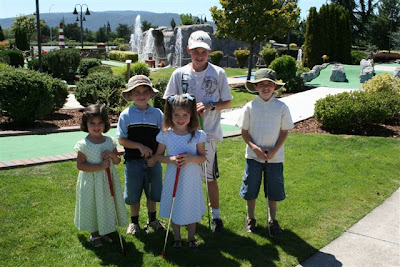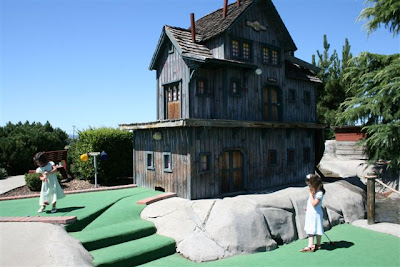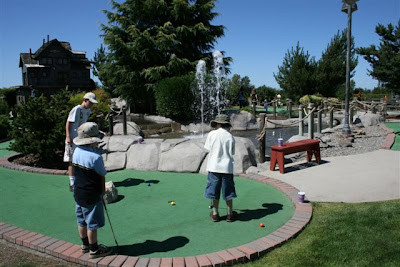 ~ Opening Gifts ~
GeoPuzzle USA and Canada
from Grandpa and Grandma
Lots of cards and gifts from the other Grandpa and Grandma, Aunts and Uncles, and the Neighbors (who have not missed a birthday since we moved in over 9 years ago)!
GeoSafari Laptop
, GeoPuzzle Europe
, The Reb and the Redcoats
,
and Liberty's Kids: Complete Series
from his family

(I just love that my children LOVE receiving "learning" toys!! 😉 Especially since school is about to begin again! And I wish I had Rascal's reaction to Captain receiving Liberty Kids on video — it was so funny! I have never seen him so excited! )
Captain had a fun birthday and was sad to see it end since (in his words) he "won't have a ninth birthday ever again." He is growing up way too fast!!