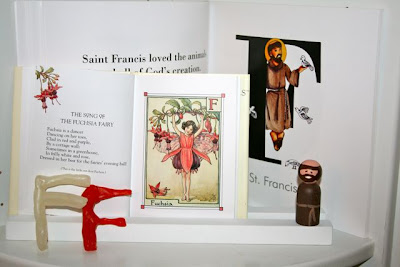 In addition to their
Modelling Wax
letter F's, the girls also worked on making the letter F using Wooden Pieces and they also really enjoyed this
Coloring Page
.
~ Fuchsia Fairy Coloring Pages ~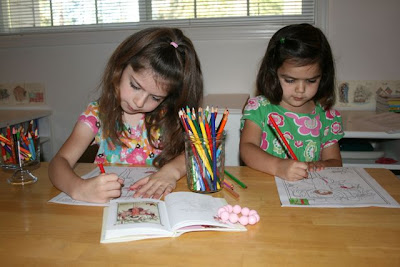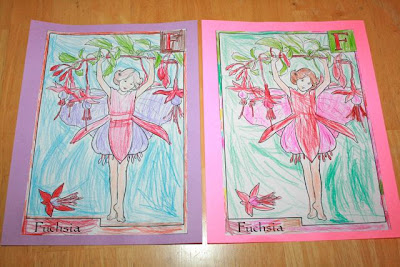 From this Coloring Book
(While looking at the Flower Fairies Alphabet
book and listening to the CD
!)
~ Picture Book Science ~
F is for Forest Fires and Firefighters
Handprint Flowers

Dip child's hand in paint and stamp near the top of a piece of construction paper. This is the bud or flower part of the flower. Now stamp the child's feet to make the leaves. Draw in a stem. Don't forget to date it!
~ Writing the ABC's on Little Hearts :: F is for Friendly ~
St. Francis' Friendly Beasts Crunch

1 cup animal crackers

1 cup teddy bear-shaped chocolate or honey-flavored graham crackers

1 cup small pretzel twists

1 cup yogurt-covered raisins

1 cup M&M's

10 colorful ice-cream cones, if desired

Mix all ingredients except ice-cream cones. Serve snack in cones.

Store in covered container.