Learning
Along the Alphabet Path
I wasn't kidding when I said we kept "K" week simple. It was such a busy week with celebrating the Feast of St. Martin, planning a Baby Shower, and trying to keep up with the core subjects.
We didn't get to the Picture Book Science or the Picture Study… In fact, Rascal said he "wouldn't do anything that had had to do with Kiiissssessss… Ewwww!" Well, that changed pretty quickly when I said, "oh… that's too bad, I thought you might like to help the girls make some Hershey Kiss Kritters!" 😉 lol!
Here are a few of the things we did do during "K" week, in addition to reading Elizabeth's lovely story about Michael and the Kingcup Fairy, creating Modelling Wax letter K's, and practicing forming the letter K with Handwriting Without Tears Hands-On Materials and Kimberlee's Grey Block Paper.
~ Kingcup Fairy Coloring Pages ~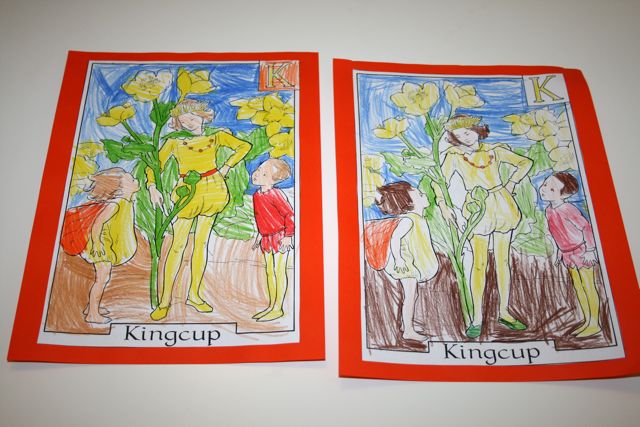 From this Coloring Book
(While looking at the Flower Fairies Alphabet book and listening to the CD!)
~ K is for Blessed Kateri Tekakwitha ~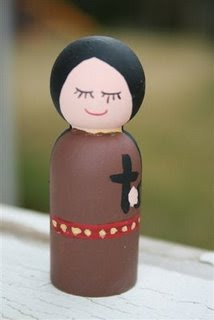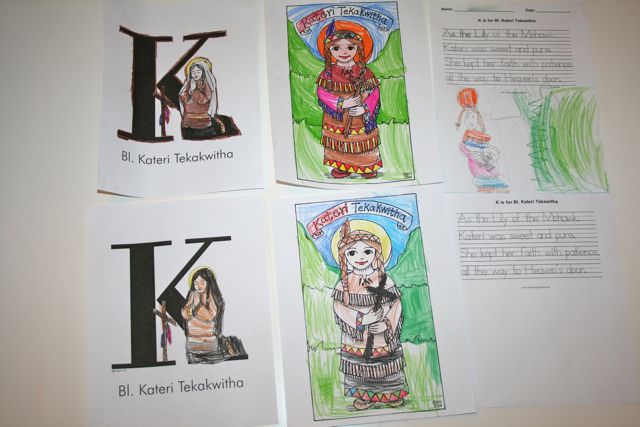 Hershey Kisses Kritters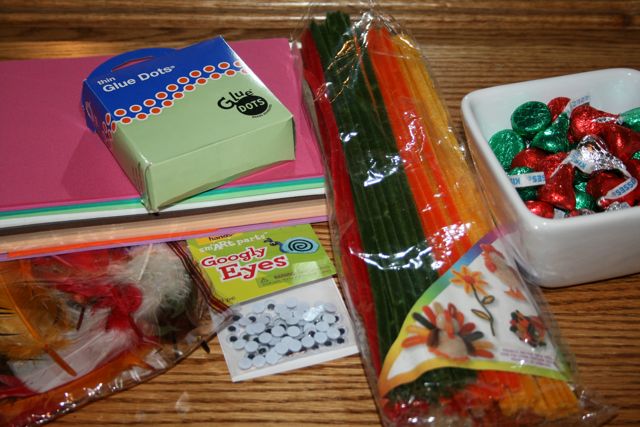 Supplies:
Hershey Kisses, Craft Foam, Feathers, Pipe Cleaners, Googly Eyes, and Glue Dots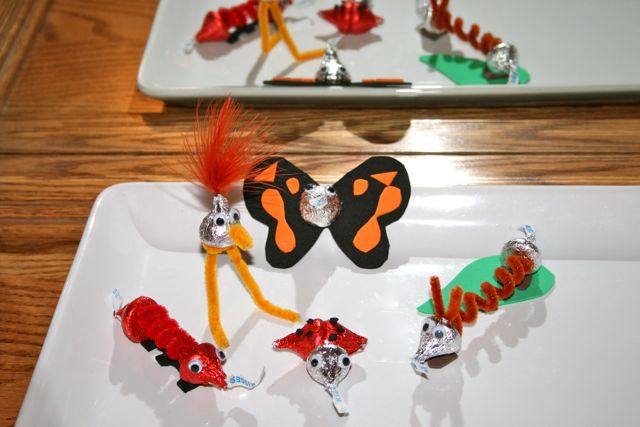 From left to right:
Red Ant Kisses, Kiss Ostrich, Butterfly Kiss, Ladybug Kisses, and a Kiss Katerpillar
You can print some instructions here.
(Twinkle Toes creatively came up with the Red Ant and Ladybug on her own.)
~ Serendipi-Tea time ~
I knew I wasn't going to have much time this week, so when we made cupcakes on the Feast of St. Martin, I kept half aside for the girls to decorate for K week!
K is for Kittens, King's Crowns, and Kites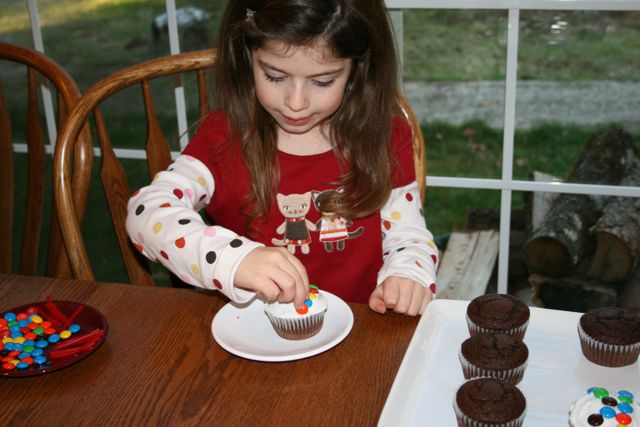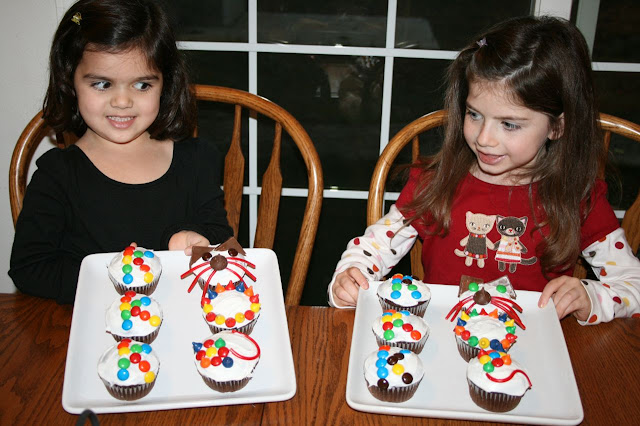 Well, we are now at the end of "L" week, though it Looks Like I've been Lazy we will be spending a few more days finishing up this coming week, since we still have a few unfinished projects, including the girls Ladybug Lapbooks, since it was such a busy week including our Last Little Flowers meeting for the year, as well as WeLL child check-ups for ALL our Little ones.
My plan, right now, is to finish L, M & N and then we will be Off until next year.