It has been a wonderful weekend!! Friday afternoon my sister watched our children so that Hubby could come and pick the baby and I up from the hospital. I was so anxious to come home and introduce her to her siblings! It was love at first sight and they haven't been able to get enough of our little Rose. We were welcomed home with a lovely banner the children made with Aunt Mary's help, dinner from Aunt Bridget, as well as beautiful roses and cake from Hubby. I must say, bringing the baby home to meet the children (rather than having them meet the baby in the hospital shortly after delivery, as we have always done in the past) was hard, but it sure added to the anticipation and excitement!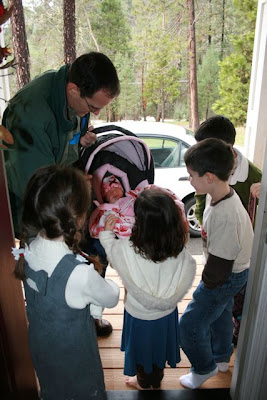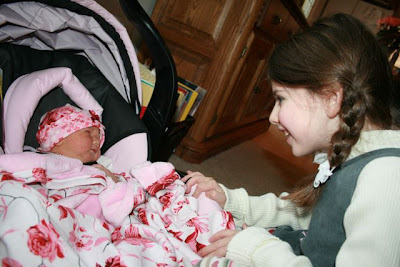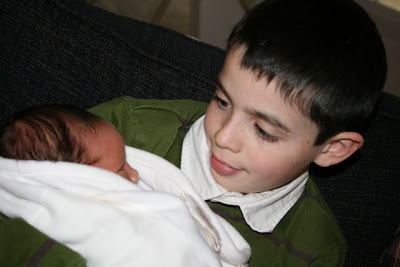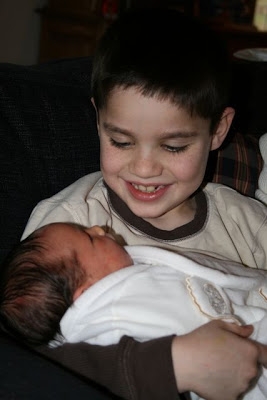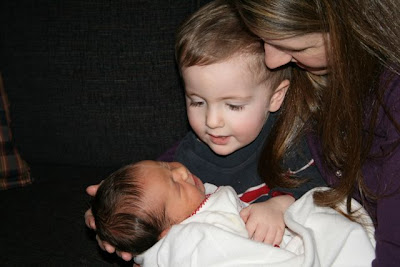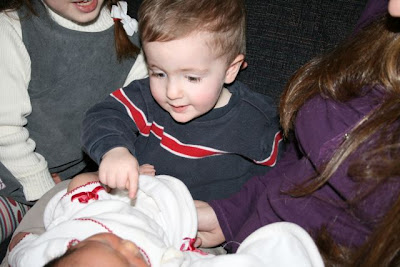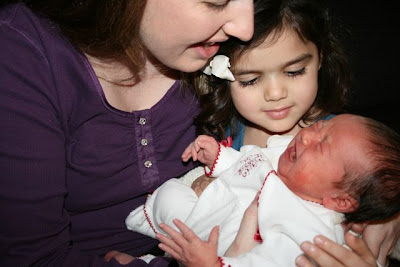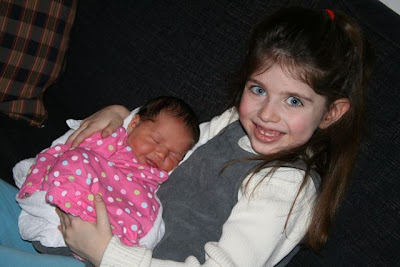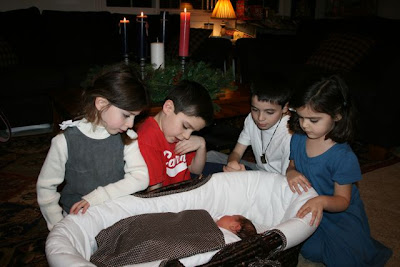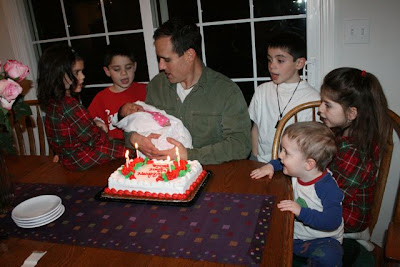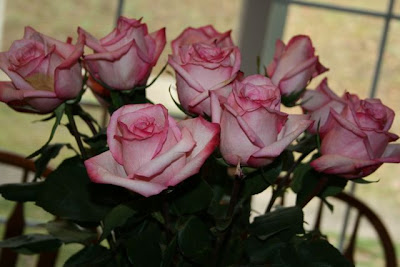 We spent the weekend resting, snuggling with the baby, attending Mass this morning, and counting down these final days of Advent with our O Antiphon prayers and activities!
Can you believe that Christmas is just five days away!?!