The feast of St. Clare is celebrated on August 11th, as well as August 12th on the traditional calendar. Here are a few pictures from our simple celebration of this wonderful saint!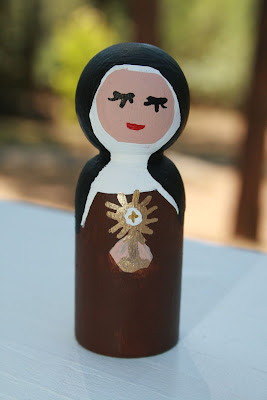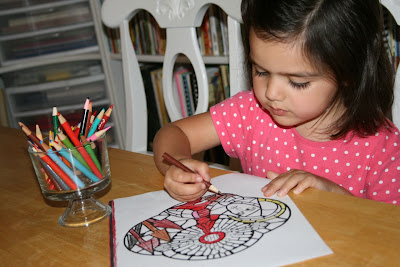 We will be having dinner and dessert in honor of St. Clare tomorrow night, since hubby has to fast today for
another
diagnostic procedure he will be having in the morning.
(Please say a little prayer for him!)
I am planning on serving the menu suggested in
Saints at the Dinner Table
: Saint Clare's Chicken Saltimbocca, Poor Clare Beans, and Almond Tart. The author, Amy Heyd, explains the menu by saying,
"The Saltimbocca is a traditional dish from Italy, one that might have been served to Clare when she was a child. The bean accompaniment is a healthy dish that could be eaten as a main course with pasta and one that Clare might have made from food donated to her and the sisters. Almonds are an ingredient found in many Italian dishes. The dessert makes me think of the wonderful foods found in Assisi."
I hope you all are having a lovely feast of St. Clare!
O Glorious St. Clare! God has given you the power of working miracles continually, and the favor of answering the prayers of those who invoke your assistance in misfortune, anxiety, and distress. We beseech you, obtain from Jesus through Mary His Blessed Mother, what we beg of you so fervently and hopefully, (mention your petition) if it be for the greater honor and glory of God and for the good of our souls. Amen.
P.S. Tomorrow is also the feast of St. Jane Frances de Chantal. Here is a link to our Little Flowers meeting last December with a few ideas for celebrating her feast.