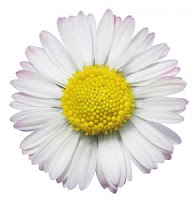 Last Thursday I hosted our 4th Little Flowers Girls' Club meeting for this year. I was so glad that most of the girls were healthy once again and we had 9 in attendance, unlike our last meeting with just 4 girls. Nevertheless, it was a rather laid back meeting. I'm not sure if that was due to the fact that we have settled into a nice routine, or the fact that (since my husband had been out of town all week, and I had not seen any adults in days!) I was desperately needing some adult conversation/interaction. It was probably a bit of both… Whatever the reason, I enjoyed the afternoon just as much as the girls! Now if I could JUST figure out what the other moms are up to, and kept whispering about, when I would leave the room… I guess I am just going to have to wait and see… and work on the virtue of patience! 😉
Anyhow, here are a few highlights from our meeting:
~ Coloring Pages ~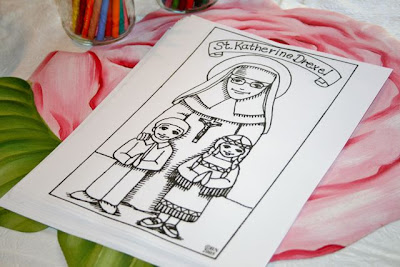 Saint Katharine Drexel Coloring Page
Available on the Faith Keepers Combo from Catholic Artworks
(If you are looking for another option, there is a lovely
~ Meeting ~
We began our meeting with our opening prayers and then reviewed the virtue of Courage from our last meeting. The girls shared some of the activities that they were able to complete from their checklists in the Wreath 2 Member's Guide and choose prizes accordingly from the prize box (which is stocked with various Coloring and Father Lovasik Books, Stickers, Stamps, Notebooks, Candy, Bubbles, and more!).
We then moved on to our current months virtue, the virtue of
Generosity
, and learned about
St. Katharine Drexel
. I also expanded the lesson to review the Corporal Works of Mercy, tying them in to the virtue of Generosity.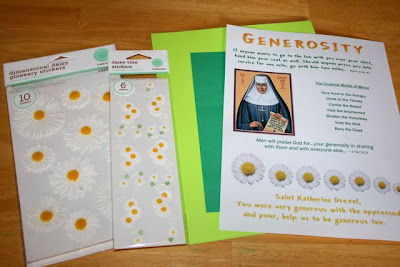 I included the memory verse for Generosity, an icon image of St. Katharine Drexel, The Corporal Works of Mercy, multiple daisy images, Martha Stewart dimensional daisy stickers, a quote from the bible, and the prayer to St. Katharine Drexel from the Little Flowers Virtues CD.
(If you would like to download the document I created for this notebook page, you can do so here. Also, you can find links to all of my notebook page documents in this post.)


*I've updated this post as well as my downloadable document with the correct spelling of St. Katharine's name. It seems to be spelled incorrectly just about everywhere, including on the coloring pages and in the Little Flowers Materials. Thank you, Kathy, for the correction.
Here is a picture of the sample pages I had prepared for the meeting. (Yep, this past summer, I accidentally made this page twice. Oops! It seemed extremely familiar as I was working on it. lol!)

And here are the girls finished pages: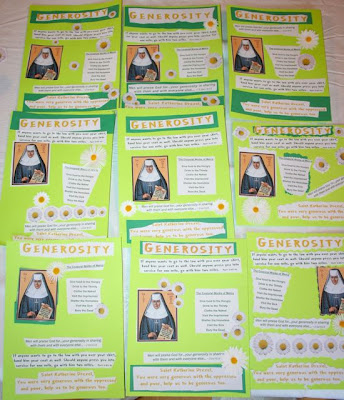 ~ A Sweet and Generous Surprise! ~
I thought it was so SUPER sweet that "Branch" had brought gifts for all the girls in our group, which she had so thoughtfully and generously made for everyone!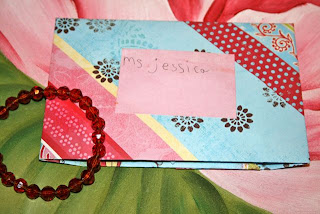 She even made one for me!! Thank you so much
Branch
!! I LOVE it!!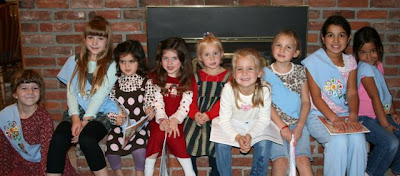 Saint Katharine Drexel, you were very generous with the oppressed and poor, help us to be generous too.

Saint Therese, the Little Flower, pray for us!