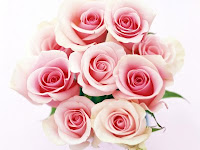 Outside my window… it is very cold but also so beautifully sunny! I sure wish I felt up to going outside…
I am thinking… about how blessed I am to have such wonderful friends, both in real life and online!
I am thankful for… kind, thoughtful, and way too generous friends, including the friend, who gave me the most lovely baby shower this past Saturday. I can't wait to upload some pictures to share with you all!
I am wearing… a big warm fuzzy sweater and thick socks. I came down with an awful cold late Saturday night and, even after spending most of yesterday in bed, I am still feeling really sick…
I am remembering… my post from November 23rd of last year, the day before I miscarried our little Gabriel. It is hard to believe it has been a year.
I am going… to work on a grocery list for hubby to pick up at the store tonight. I still haven't gone shopping since my fridge broke down, a week ago… If it wasn't for Thanksgiving in a few days, I'd be tempted to see just how long I can stretch what is in our cupboards! 😉
I am reading… not much at the moment, though I am hoping to have a chance to catch up on my emails and the 500+ posts in Google Reader soon!
I am hoping… that my ultrasound (and intuition) was right. Wouldn't I be in shock if this baby turned out to be a boy!!!
On my mind… I am really trying to focus on creating a grocery list… It's hard when you need to make it for someone else!
From the learning rooms… This will be a short week, so I was hoping that we would get a lot accomplished today and tomorrow. So far it isn't happening…
Living the Liturgical Year at Home… This week we will celebrate the feast of St. Catherine of Alexandria on Wednesday. Each year we make a Heart Shaped Cake and this year I will also include a Wheel Shaped Pasta Dish with dinner.
Noticing that… it is really really hard to keep my children on track with their school work when I am not feeling well.
Pondering these words… It's a BOY!!! Head on over and tell Erica congratulations!
From the kitchen… lots of herbal tea and fluids for me. Leftover Hearty Beef Stew and Rolls for everyone else. I was so thankful this weekend for those freezer meals I made for "after" the baby was born! 😉
Around the house… signs that we will be welcoming a baby soon. Where on earth am I going to put everything?!
One of my favorite things… Do I have to pick just one!?!? I wish I could share photos of all the lovely gifts I've been receiving for Rose! I'm sure I'll be posting some soon.
A few plans for the rest of the week:
Get better!
Start writing Thank You cards
Work on creating an address database for our Christmas Cards/Birth Announcements (Can you believe I've been hand addressing about 150 cards every year?! It will be nice to have it all in the computer for once, if I can find the time to actually input them all.)
Weekly OB Check-Up
Celebrate the Feast of St. Catherine of Alexandria
Celebrate Thanksgiving!
Compile a post of all the recipes for December over at Catholic Cuisine
Yikes! I have a lot to do this week…
A Picture thought I am sharing: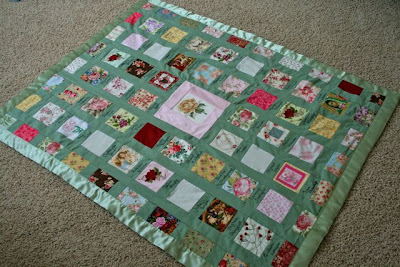 The beautiful quilt made for our little "Rose."
Thank you to ALL of you that contributed to this surprise project!
I absolutely LOVE it!!!!!