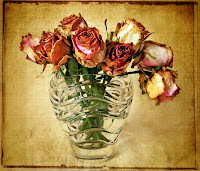 FOR TODAY: November 4, 2009
Outside my Window… Right now it is foggy out there but, according to the forecast, it should lift before long and we should have a nice sunny day with a high near 67!! Yay!! I'll be sending the children outside this afternoon to enjoy the sun, since it is suppose to start raining again tomorrow…
I am thinking… about finishing our "O" Antiphon house… Perhaps if I think about it enough, I'll actually just finish it already! 😉
I am thankful… for Father Carmelo.
From the kitchen
… leftover St. Martin's Mice Cupcakes as well as some extras decorated for "K" week, as well as too much candy… I have some errands to run this afternoon, so I'm thinking of putting something in the crock-pot for dinner, but not sure what yet.
hum…
From the school room… The girls are now on "K" week with the Alphabet Path. I have lots of pictures to post from "J" week, but haven't had a chance to yet. Hopefully soon! The boys just finished studying Mercury in their Astronomy Books, and just have the last project/assignment to complete before moving on to Venus. In Geography they are working on finishing up their study of Massachusetts
for their State-by-State Scrapbooks, and still slowly working through their American Revolution Lap Book and Unit 2 of of their World History. Math is going well, and even though we are still behind — we didn't make much progress at all last year — they completed the mid-year test with no missed questions and are speeding through the lessons this year! I have hope that they will be able to begin the next level early next year. Whew!!
Living the Liturgical year at Home… Yesterday we celebrated the feast of St. Martin de Porres. I have some photos to share, but was too tired last night to finish the blog post. Perhaps I will have a chance later today. My husband is also leading us in a daily Novena for the Poor Souls in Purgatory each night, for this month of November which is dedicated to the Holy Souls.
I am creating… baby shower games and favors since I am hosting a baby shower this Saturday for my friend Erica who is due on the 3rd of December!
I am reading… Prayerfully Expecting: A Nine-Month Novena for Mothers to Be
by Donna-Marie Cooper O'Boyle. What a lovely book!
I am going…
to be heading into town for a quick (hopefully!) doctors appointment, and then to pick up a few more things I need for the shower.
I am wearing… my beautiful wedding ring which hubby had upgraded as a 10th Anniversary gift. I love it!
I am hoping… that we can continue to avoid catching the flu. I just don't have the energy for it this year…
I am hearing… the washing machine finishing up the spin cycle, as usual! The rest of the house is quiet right now since the children, other than Captain, are all still sleeping.
Around the house… ugh.. It is a mess! Even though I am making progress, I am running out of time to "finish" it before this weekend!!
One of my favorite things… seeing my children dressed up as Saints and carving Saint-O-Lanterns!
A Few Plans For This Week…
Monday we attended a Mass for All Souls at the cemetery and ran some errands in town.
Tuesday we celebrated the feast of St. Martin de Porres.
Today we have a doctors appointment and I also hope to drop off a few bags at Goodwill and a bunch of empty boxes to the recycle.
Tomorrow evening I have a hair appointment scheduled for myself! I haven't had anything done since June and it really needs to be cut!
Friday morning we will head to Mass, pick up the cake for the shower, and then we will have company arriving in the afternoon, coming to town for Erica's shower!
A Baby Shower at my house!
Sunday, after Mass, I will probably be taking a long nap! 😉
A picture thought I am sharing: