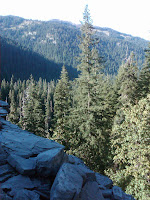 FOR TODAY: September 7, 2009  (Labor Day!)

Outside my Window… it chilly, but sunny, and there are pine needles everywhere!  It is beginning to really feel like Fall.
I am thinking… about how hard it is to get back on the computer after a few days offline.   😉 
I am thankful… that Hubby is home safe and for all of your prayers!  Especially after hearing about Hubby's helicopter flight while on the fire.  They had to assume crash position a couple times during that flight.  (The area he was working in tends to have lots of helicopter accidents for some reason. Last year one of my brother's friends died in a crash, with the rest of the passengers, in this same area…)  A week later, when heading back to camp, his crew opted to hike the 8 miles out, rock cliffs and all,  rather than get back on the helicopter!
(If you look close you can see Hubby in the right picture.)
From the kitchen
… thanks to
Dawn
, our home smells wonderful and dinner will be ready in a couple hours.  I am also thinking of making another
Cherry Crisp
for dessert.  The girls made it last week (during "C" week) in honor of the feast of St. Gregory and it was DELICIOUS!!!
From the school room… The boys are working on finishing their Pennsylvania Scrapbook Pages today and then we will move onto the second stop Along the American History Trail.  They also should finish up their first unit of World History this week, or possibly next.   The girls are loving the Alphabet path and this week is all about the letter "D"…   (Is this really our 4th week of school??  Time is FLYING!!)
Living the Liturgical year at Home… We'll probably be celebrating the same special feasts as last year this week:  The Nativity of Mary, the feast of St. Peter Claver, and the Feast of The Most Holy Name of Mary.  (The links will take you to some of my old posts.)
I am creating… a post for "C" week. =)
I am reading
…
Catching Fire
! 
(finally!!)
Next up is
Jane of Lantern Hill
.  You can read Melissa Wiley's excellent reviews on these books
here
and
here
.
I am going… to get off the computer so I can get back to my book.  😉  
I am wearing… a long (to my ankles) jean maternity skirt (somewhat fitted on top and flared at the bottom/no slit) and a "Fern Green" long sleeve maternity tee.   I wish I could find a link to the skirt, it has been one of my favorites lately!
I am hoping… that I can accomplish everything I need to do this week and still be able to keep up with our school schedule. 
I am hearing
… the
Flower Fairy Alphabet
playing while the girls
D
raw and the boys discussing the colors of the feathers on the Ruffed Grouse (the bird of Pennsylvania).
Around the house… lots of book baskets!
One of my favorite things… learning Along the Alphabet Path with my girls!! We've been having so much fun!
A Few Plans For This Week…
Tuesday:  Couple's Bunco!
Wednesday:  Doctors appointment 
Thursday: My first Little Flowers Meeting for the year
Friday: Mass & Benediction
Saturday: Catch my breath after a busy busy week! 😉
A picture thought I am sharing: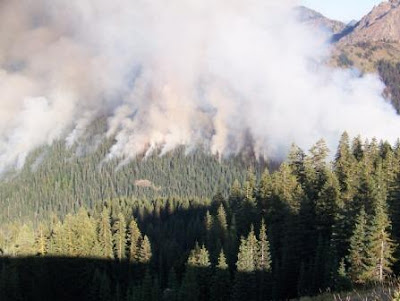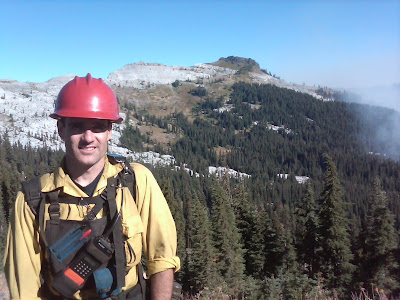 To see more Daybook's visit Peggy!
Oh!  And before I go, today is the last chance to enter the Catholic Tote Bag and Catholic Cuisine Apron giveaways!  Be sure to add your name to the comments before midnight tonight.  I'll announce the winners tomorrow.   Good luck!