Since you already got to see the girls new apron earlier this week, and since it doesn't look like I'm going to have a chance to post a daybook this week, I thought I'd post a picture one of my new favorite things: my new apron! It was one of the items in the wonderful Catholic Mom's Ultimate Git Set I recently won.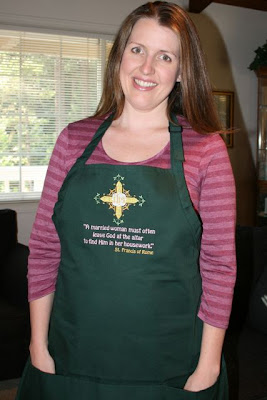 Isn't the embroidered image beautiful and the quote perfect!?!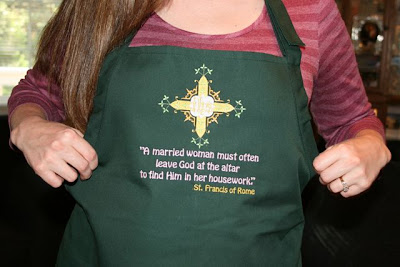 Thank you to both Catholic Embroidery and Catholic Mom!
The interesting thing is that, even before I won the set from Catholic Mom, I had already been talking to Mary, the founder of Catholic Embroidery, about hosting a give-away here and at Catholic Cuisine, which I will be posting soon!! ☺