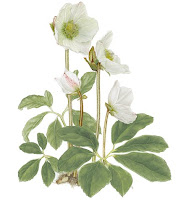 This morning I had my 20 week ultrasound.  
At my last ultrasound they said that it would be okay to bring all of our children to the next appointment and so this morning we
all
headed to town.
Before we left, Captain took a picture of my growing tummy.  
I feel HUGE for just over 20 weeks!  
(The baby did measure a little big, just over 21 weeks, but still!!  I think I need to start eating more salads and less desserts…  A bit of exercise would probably be a good thing too. 

☺

)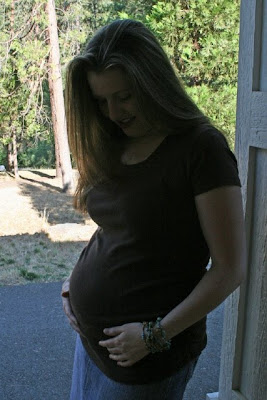 Hubby met us at the doctors office.  It was so much fun to watch our children "see" their newest sibling for the first time.  Snuggles was so cute and kept pointing to the screen saying "Baby!!"  
We were all so happy and relieved that everything still looks just perfect and that this coming Christmas we will be welcoming a…
… beautiful and healthy baby…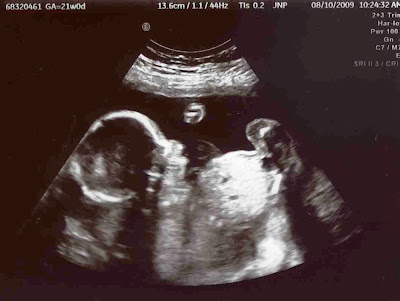 … with tiny little arms…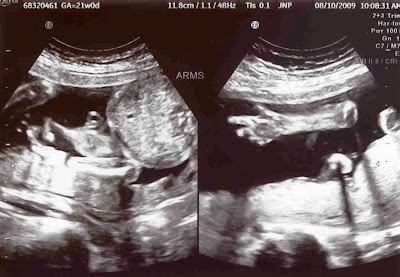 … perfect little feet …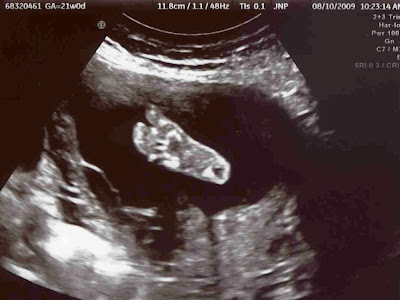 … who is most definitely a
GIRL!!!!
~ A few more pictures of our little "Rose" ~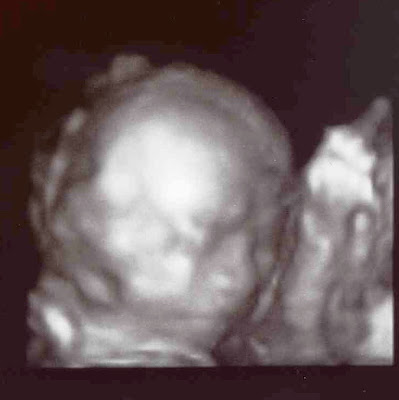 Yes, that is her little foot next to her face!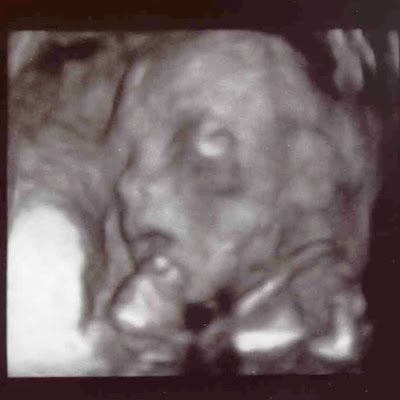 In this one it is her hand next to her cute little mouth!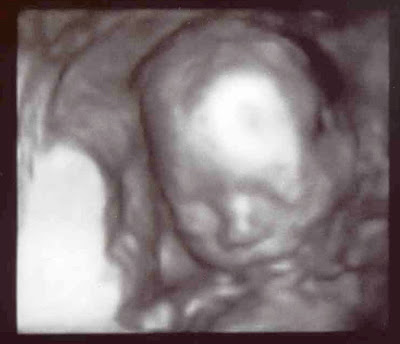 Thank you all so much for your prayers.  Please continue to remember us, and especially our little girl, in your prayers as we anxiously await her arrival! 
Update:  Just to clarify, although I plan to call her "Rose" here on my blog, since I use nicknames for our children online, that is not the name we have chosen for her…   I do think of her as my little Rose after all the roses I received around the time I found out I was expecting, including this one I noticed just moments after I found out on April 14th!    Although Rose is a beautiful name, I love the one we have chosen for her even more!  ♥